Something that has been an ongoing struggle with me is my tech.I thought I would try something different, on this trip.
Tech
Due to me trying to be a blogger and YouTuber, I have the need of bring some tech and sometimes that tech is big and bulky and it is just a lot of stuff to pack. The question is always do I need all this stuff? Do I use all this stuff? If I don't bring it will I realize I might need it?
The answer to those questions is no, no, and maybe.
What did I do
The first thing I did was I simplified my cables, I think I did that do good. I found that I didn't pack enough of
USB C cables

For my iPad and other charging items
Not a long charging cord for the iPhone
I split it into 2 different bags.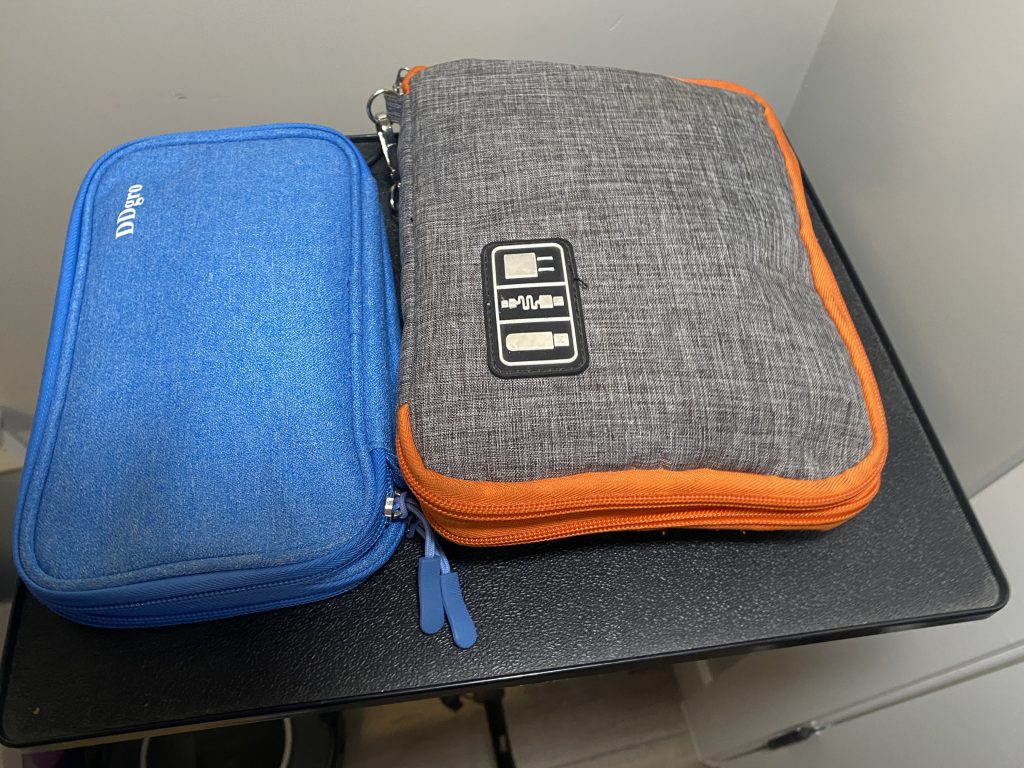 The blue one should hold cables for like the airplane and quick access. I put the black and orange one in my check-in bag due to the size of it and it made my backpack seem a lot fuller.
This was a good move, I also put my day backpack into the check-in bag. Another good move
/gallery
Moving these 2. Items to my check-in bag made it better for my tech backpack to flow and easier to get things out of since I had to use the general security line.
I moved my iPad to my CPAP bag, just so I could access it easier on the plane, due to that being at my feet. This trip I put the Kindle in there as well, due to the fact that I had to go thru normal security as my backpack had to go again.
What did I take
Here is what I took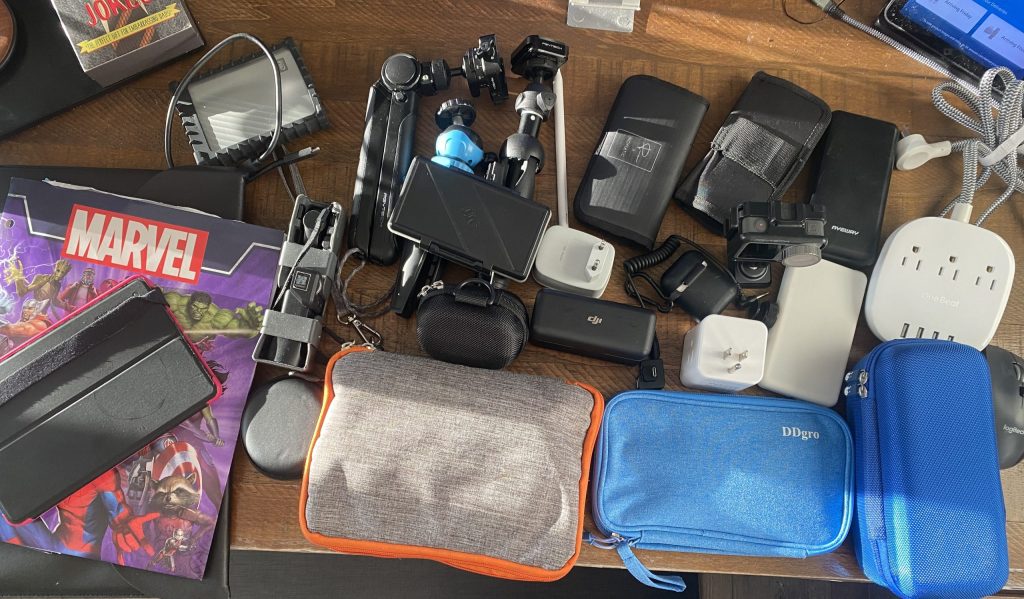 Ongoing Process
This is an ongoing process to make my tech a more usable and effective means of packing. Yes, I will be updating my cord bags to have more USB-C cables and longer phone chargers. But as I move forward it will get better.
Things I forgot to bring
My adapter for my MacBook Pro meant that I couldn't transfer my videos over to my MacBook from my Osmo Action. Just hope I have enough SD cards.