The Marine Corps is the division of the Military that is usually the first to go into battle. In my opinion.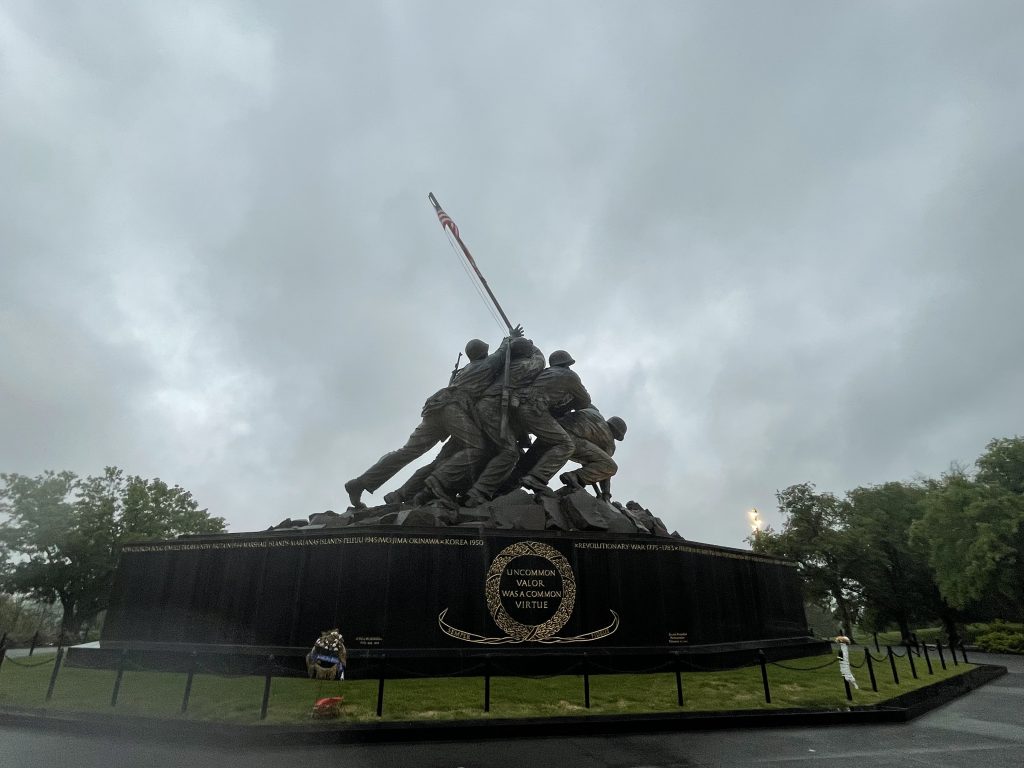 Located
Memorial
The famous picture of the Marine Corps was taken on Iwo Jima in World War II.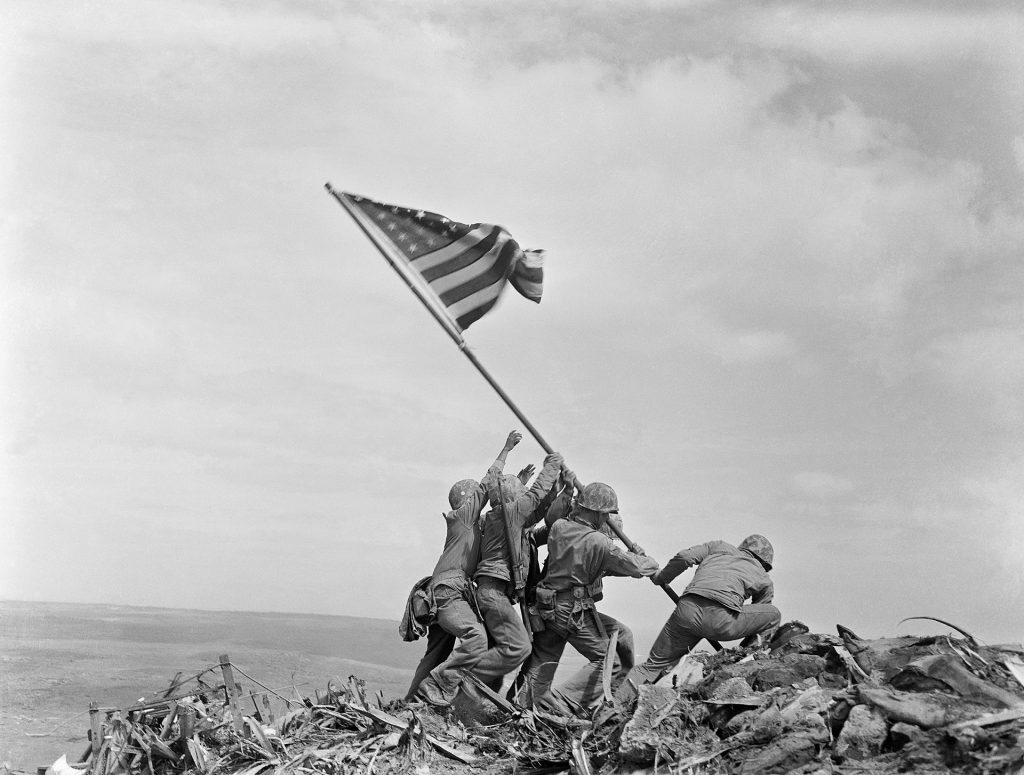 By Joe Rosenthal – https://www.apnews.com/f00e1181d57a414a848ac96b772839fddirect link this file was derived from: Raising the Flag on Iwo Jima, larger.jpeg, Public Domain, https://commons.wikimedia.org/w/index.php?curid=77823832
This is what the memorial is about. That flag raising of the United States of America took Mount Suribachi during the battle of Iwo Jima. One of the major battles was to drive the Japanese Army back.
Here is a list of the men who this memorial shows.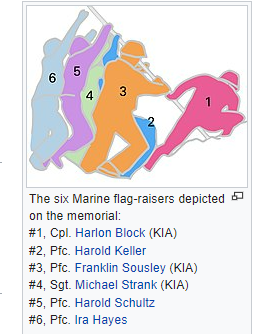 This was approved by Congress in 1951. The groundbreaking was done 9 years after Marines landed on Iwo Jima. That was February 19, 1954. The pieces were made in Brooklyn, New York as they were cast in bronze and that took about 3 months. They were shipped back to Arlington, VA. Via a convoy of three trucks. It was a 60-foot flag pole. On Wednesday, November 10, 1954, it was dedicated. 179 years after the founding of the Marine Corps.
/image
My thoughts
I love anything that has to do with World War II and this shows you just how much the Marines have done for the United States. I am glad that this shows the victory of a hard-fought battle to take that Mountain. Loved it.