A good way to honor the men and women of the United States Airforce is to have a memorial.
Located
This is located in Arlington County, Virginia.
Memorial
It sits on the former Navy Annex which is by The Pentagon and the Arlinton National Cemetery.
In December of 1993, President Clinton signed a bill authorizing the Air Force Memorial. This sits close by the Marine Memorial, which we will talk about next time. They asked various Marine groups and they voiced no objections to the Air Force Memorial. However, one Congressman introduced a bill to stop it. He was a Marine and didn't want another one within view of the Marine Memorial. But it didn't work.
Later on, the Congressman joined with the Friends of Iwo Jima and tried to get an injunction against the Air Force Memorial, but that was denied.
President George W Bush was the keynote speaker on October 14, 2006, when it was dedicated. Close to 30,000 people showed up for it.
The Look
If you look at the picture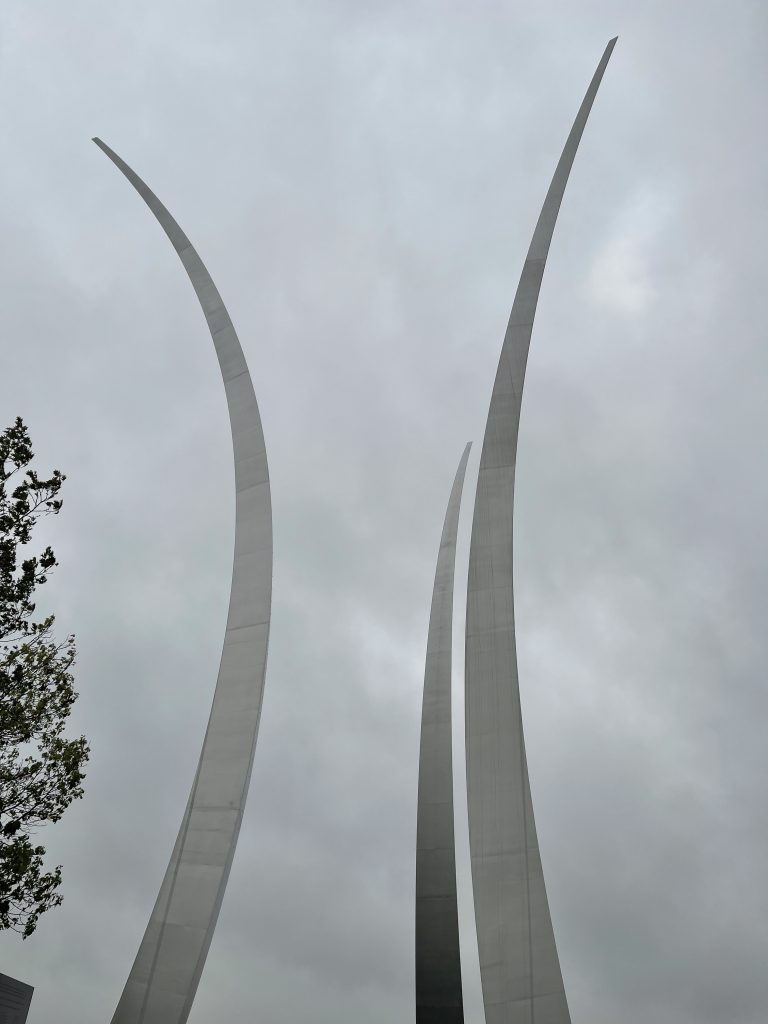 The spires range in height and they are shaped like when the Blue Angles perform the bomb burst. It looks in the direction of The Pentagon.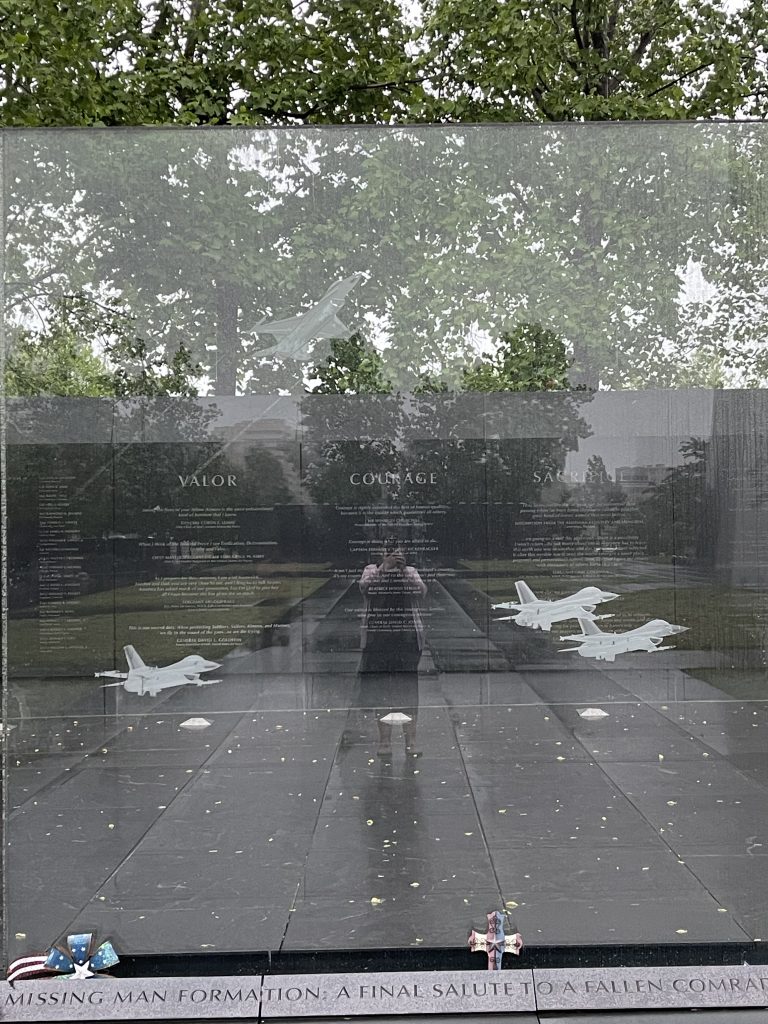 My Thoughts
When we finally got there, it was getting dark and it was raining. We got lost at The Pentagon. It was pretty cool looking. The way it is designed just represents the Air Force in a good way. I thought it was cool.