Sitting just north of D.C. in Kensington, MD this is the 18th constructed and the 16th operating temple of The Church of Jesus Christ of Latter Day Saints.
Location:
It is visible from Interstate 495, known as the Capital Beltway, on exit 33. You can also take the Washington Metro's red line to get there. It is a nice walk. The local area travel reports refer to the "Mormon temple" or just "the temple"
9900 Stonybrook Dr, Kensington, MD 20895
/map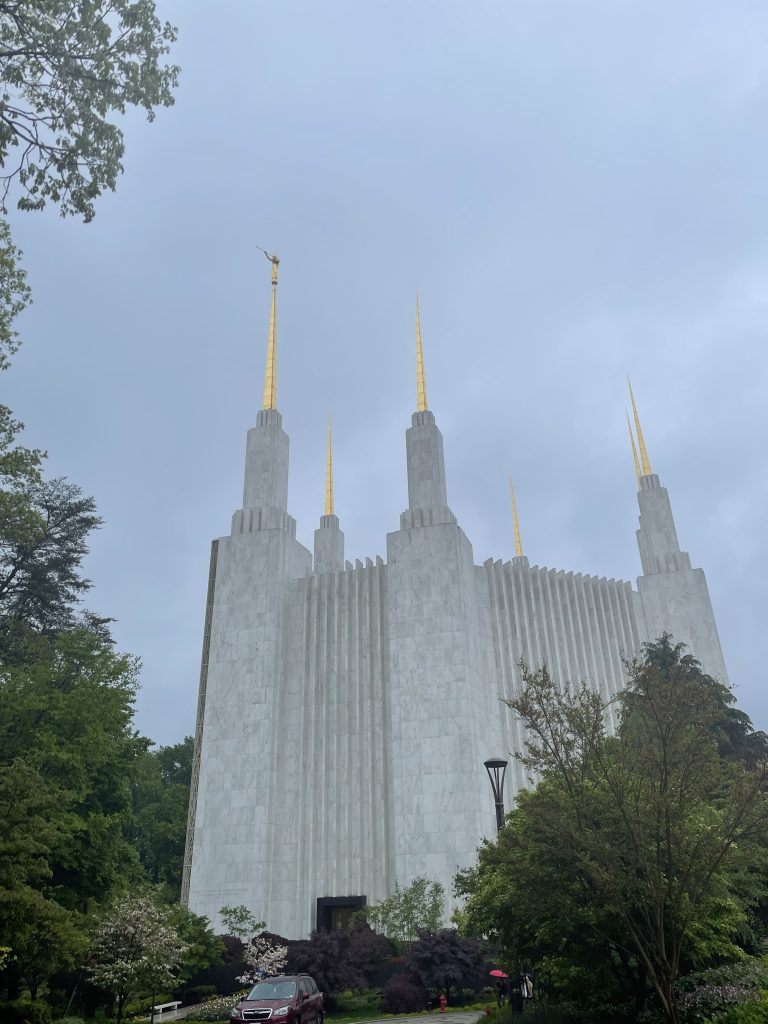 History
On May 28, 1971, at the site that was chosen for the Temple the clearing of the land started. It was on a 57-acre hill that was brought in 1962 which is just North of the Capital Beltway. It is the first temple in the eastern part of North America, until 1983 when the Atlanta Georgia Temple was dedicated.
Time Line
1968

Announced

Yea, it wasn't announced in a General Conference

December 7, 1968

1974
2022
Facts
Here are some facts
Was Built at a cost of about $15 million
Festival of Lights

Starting in 1978 from December 2 to January 1
Thousands of people come and see the millions of lights on the temple grounds

Open house in 1974, government officials and diplomats from around the world were treated to special temple tours. That original open house brought in over 750,000 visitors.
Once completed, Latter-Day Saints from

31 U.S. States
The District of Columbia
7 Canadian Provinces
Cuba,
Haiti
Puerto Rico
The Bahamas
Dominican Republic
In March 2018 renovations on the temple started and were supposed to re-open in 2020. Due to Covid-19, the reopening of the temple was pushed back until large gatherings were safe again. On July 21, it was announced that the Temple would hold an open house from April 28, until June 4, 2022
On August 14, 2022, President Nelson, rededicated the temple.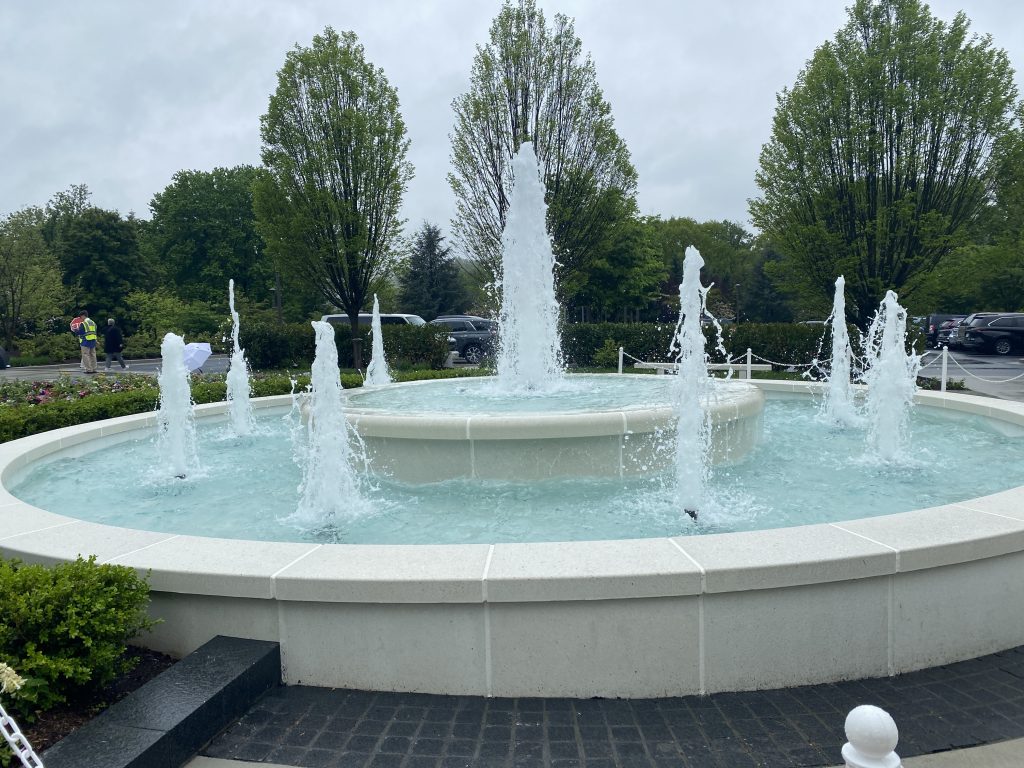 Video