There is a saying out there "You can't have it all", however, I rephrased that to "One can't have enough luggage". That is so true, believe me. I know that for a fact you can't have enough luggage. My wife and kids make fun of me because I like luggage.
Luggage
Right now I (we) have the following luggage:
28 inch Check luggage
21 inch carry on
21 Inch carry on
20 inch carry on
Travel tote

Color

Paisley Purple or sorts (close enough)

Who's bag
Vendor

BackPack
Backpack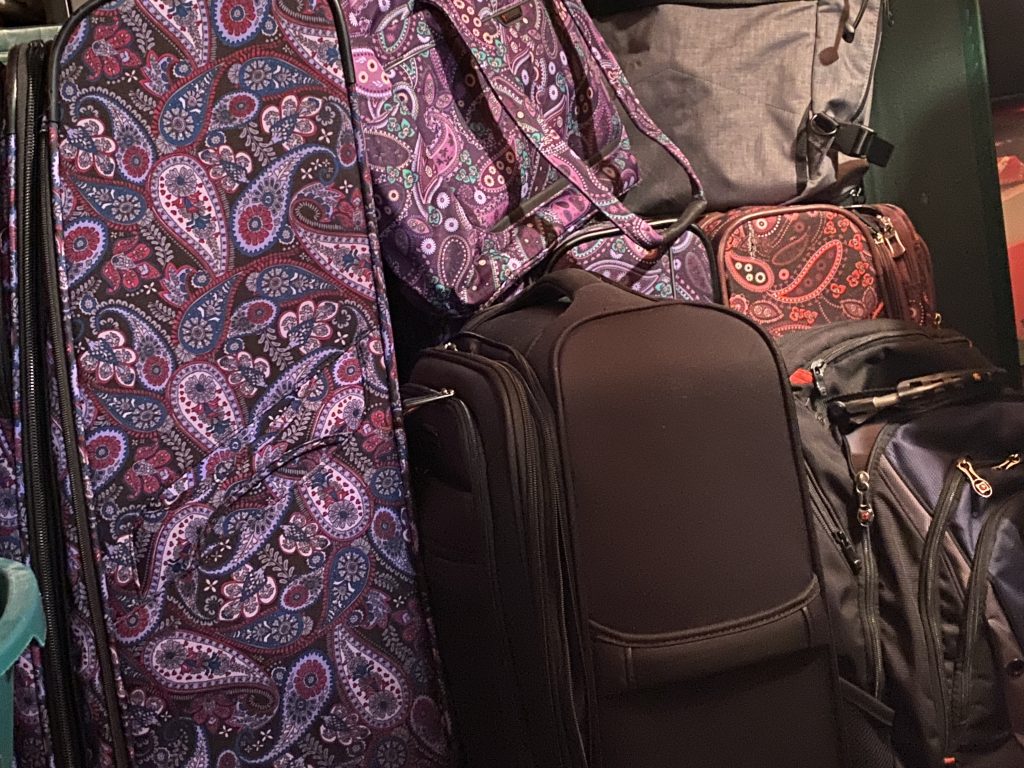 Enough Luggage
Looking at the luggage above you should think that this is enough luggage for me right. I mean who needs 2 different colors of carry-ons? I guess if you want them to match then you need more right.
Plus can anyone have enough luggage?
Why
The question you should be asking yourself is why am I talking about luggage? Is he just showing off his luggage and making all of us jealous? No, of course not, I would never do that. This is just a traveling blog and I am just talking about the luggage I am using when I travel, no I don't use all three of the carry-ons, depending on the mood my wife is in depends on which one she will use.
The reason why I talked about all the luggage above is sort of like a prelude of what I have for the next blog post. Come back and read that one.