World War II went from September 1, 1939, to September 2, 1945. Bringing most of the world's countries into the battle and forming to great and opposing Military alliances. The allies and the Axis powers.
The Memorial
It was opened on April 29, 2003. President George W. Bush dedicated it on May 29, 2004. In 2018 more than 4.6 million people visited it.
Here is an aerial view of this I found on the interwebs.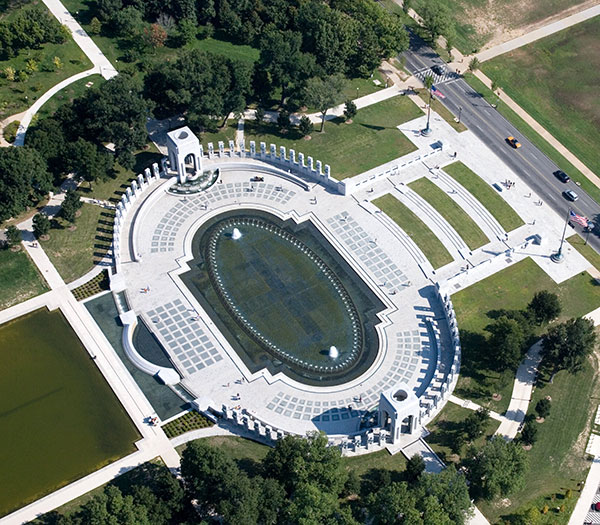 Located
It is located here
My thoughts
I have always been a geek for World War II, I love to read, and watch TV shows, and Movies about WWII. The things that caused it. What happened? The outcome of it. So this was on my list to come to D.C. and see this memorial. It was dark when we got there. Yes, we did the night tour to see things all lit up.
Some of the memorial was under construction so we couldn't see that part.  I liked the Freedom Wall. The wall has 4,048 gold stars and each of those represents 100 Americans who died in the war. So that means that 404,800 Americans passed away in the war. That was very emotional for me.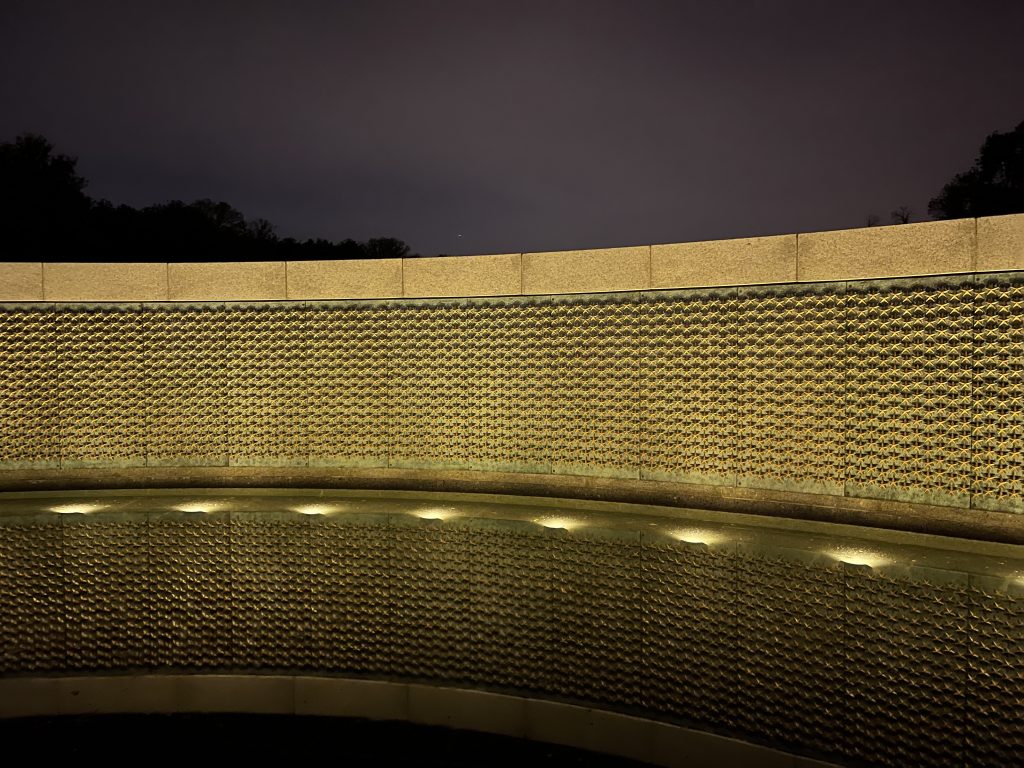 One of my grandfathers served in the war. He would never talk about what he saw. One of my mom's cousins served in the war as well and was taken prisoner by Germany. I knew a little bit about what happened to him. But not all of it. I think they thought I was too young.
An older gentleman in my neighborhood served and fought in Europe, and he wouldn't talk about it either. I think it was too hard for them to bring up what happened.
It was an honor for me to be there and pay my respect to the fallen.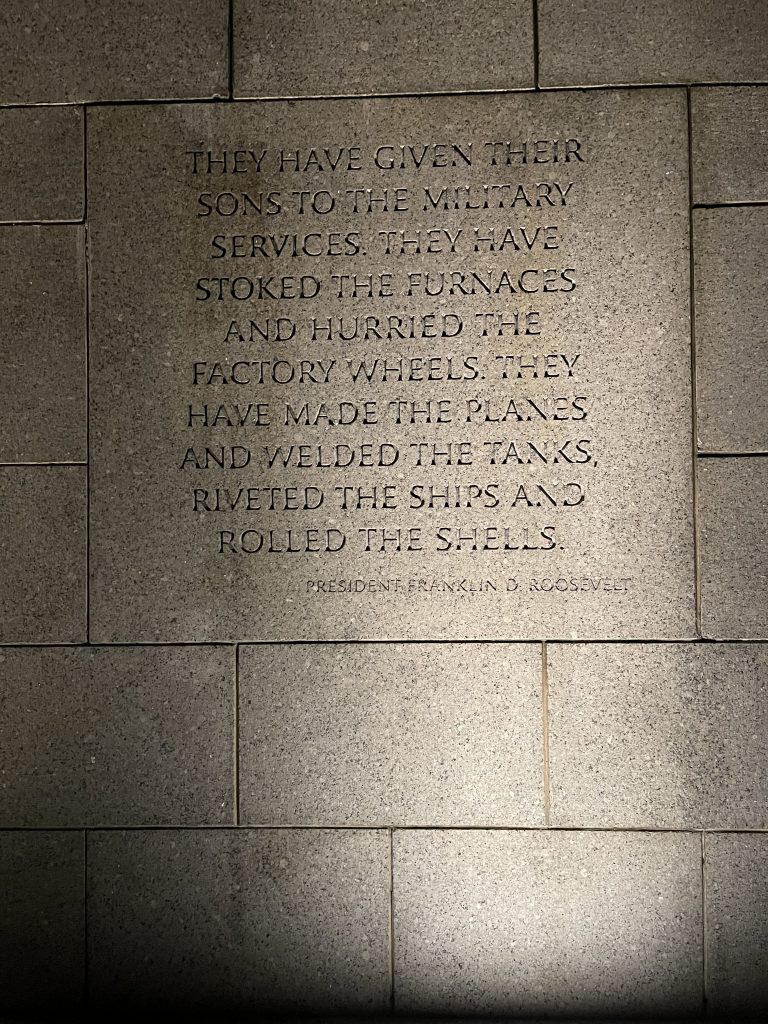 I only wish I could have stayed longer.