Going from being born into poverty in Kentucky to being the 16th President of the United States. One of the great stories.
Located
Memorial
This wasn't the first memorial to President Lincoln. The first was a statue which was in front of the District of Columbia City hall 3 years after his assassination. It was created by Lot Flannery.
The first five bills that were introduced to get Lincoln a Memorial was defeated due to a guy by the name of Joe Cannon. But, the sixth bill which was introduced on Dec. 13, 1910, passed with a $300,000 allocation.
They thought about doing a simple log cabin shrine. What? Yes, Lincoln was humble, but that just isn't something you do to a man who did so much for the United States. The status was supposed to be only 10′ tall. But the huge chamber just made it look small. So they went to 19′.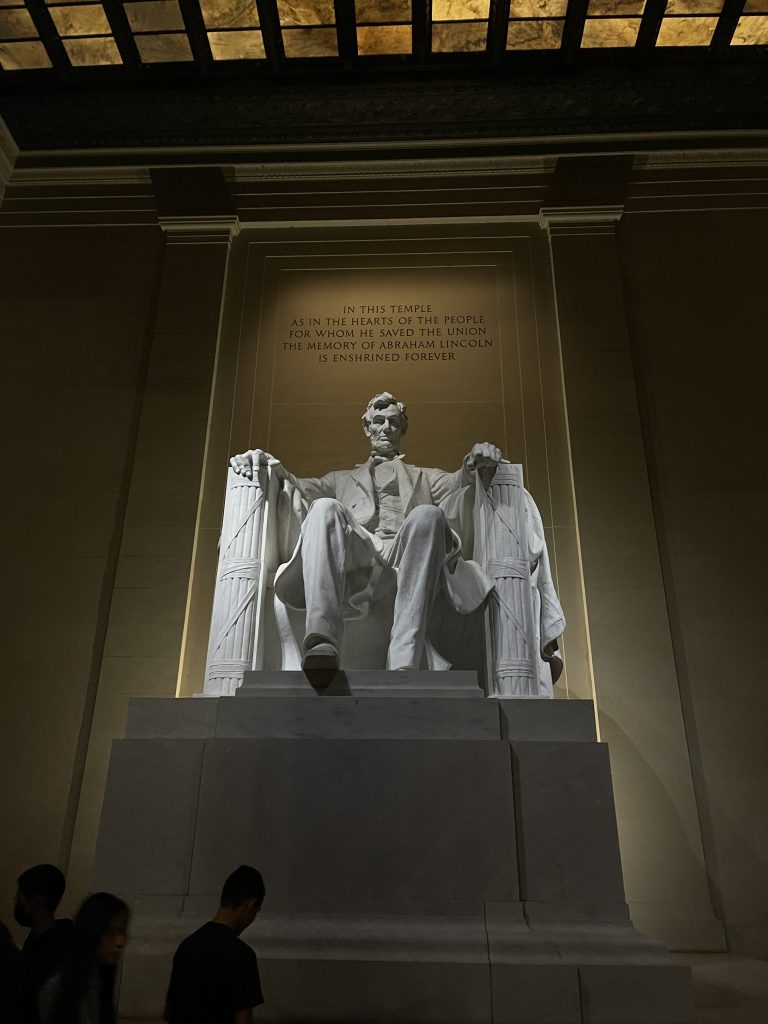 It was dedicated on May 30, 1922, and Robert Todd Lincoln, who was Lincoln's only surviving son at 78 years old, was in attendance. However, when some prominent African Americans showed up, they found themselves segregated and guarded by U.S. Marines.
Martin Luther King Jr. stood here and gave his speech on civil rights. It has been featured in several movies.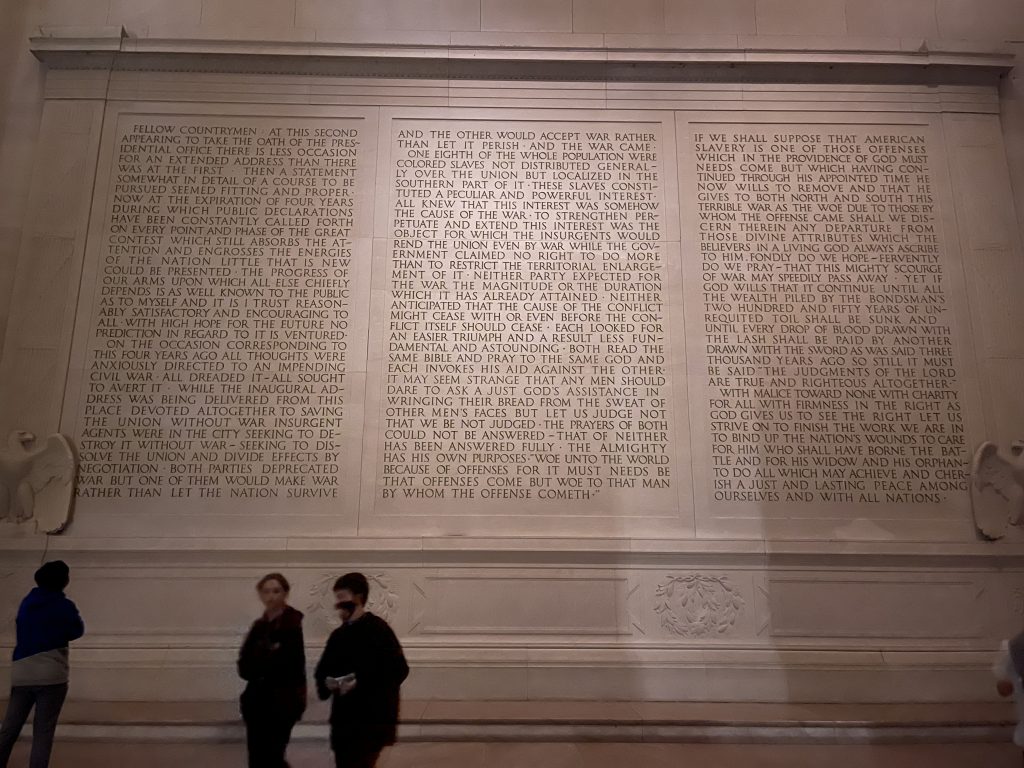 Disrespect
Over time there have been acts of vandalism and just plain disrespect. Spray paint, etched in. What? Yea, people are pretty stupid out there.
Yes, it is open 24 hours a day. But, this doesn't mean that you can show up and drink and liter. Check it out This happened within weeks of us leaving. The selfish nature of people.
Video