To honor the service members who fought in the Vietnam War.
Located at
History
Four years after the fall of Saigon on, April 27, 1979, the Vietnam Veterans Memorial Fund was created. The committee decided to choose a design for the memorial by doing a national design contest. Yea, a contest. This contest had a $20,000 prize for the winning design.
It consists of 72 black granite panels. The names inscribed on these panels are of the service members who are classified as dead, missing, or prisoner. Rumor has it that it goes from the first confirmed dead to the last one.
There are 8 women on this wall, they were all nurses.
Right by the Lincoln
This memorial is right by the Lincoln Memorial. It was dark and so I couldn't get a good picture of this. I wanted to also maintain respect for this memorial.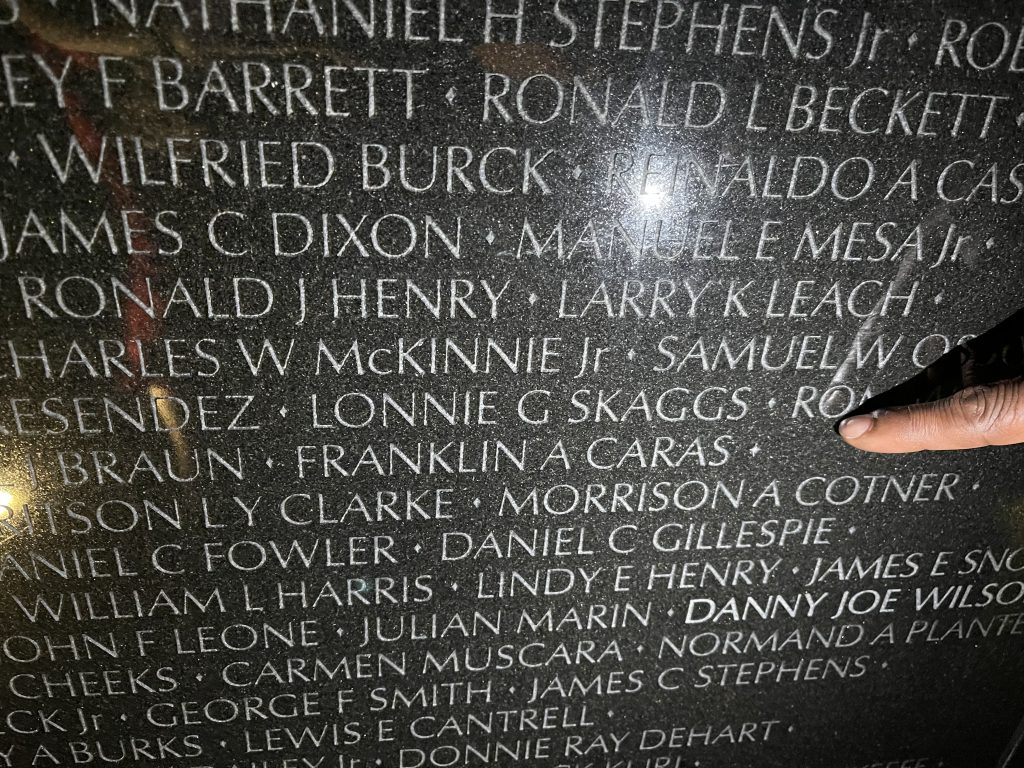 My Thoughts
We visited this at night, so the pictures aren't the best.
58, 220 US soldiers gave their lives to help keep South Vietnam free. They deserve all the respect and honor for their service to their country. It makes me think of the sacrifice they made for others and for our country. Yes, it wasn't a popular war. But, it was a war nonetheless and we were fighting for people to be free and not to be ruled over. But to rule themselves. This is a must if you are coming to D.C.