Capital Hill is located on the Eastern end of the Nation Mall, this is located in Washington D.C., that is if you didn't know.
Located
Here is where it is located
See it is on the Eastern Side
History
This was started in 1793 actually on September 18, a Wednesday. Middle of the week. Great time to start, right? The name of the building was going to be called Congress House, yea right. Thomas Jefferson insisted that it be called the Capitol.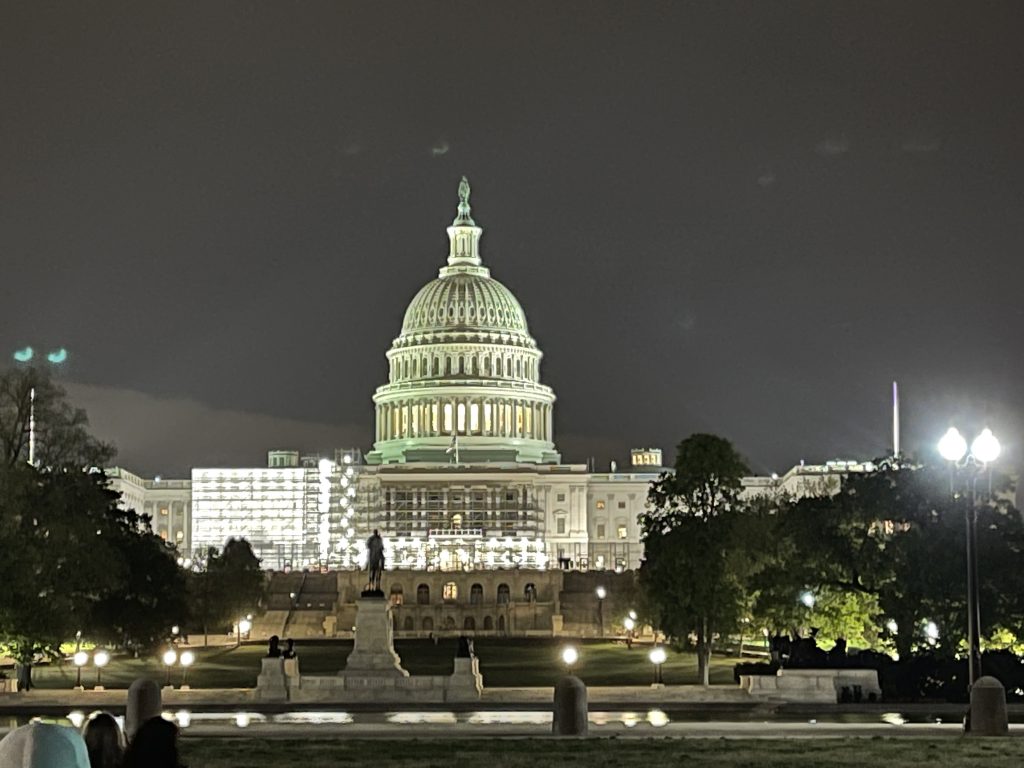 The Capital holds the legislative branch of the government. The Senate is located on the north wing and the house is on the south end.
It was used as religious services as well in the beginning.
In 1812, there was a war, and the British came in and on Wednesday, Aug 24, 1814, and burned some of the Capital. Thanks, British for doing that.
It was expanded a few times.
Then in 1996, there was a war that broke out and the Aliens destroyed the capital.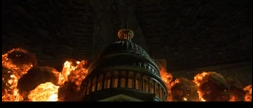 This was in a movie people. Relax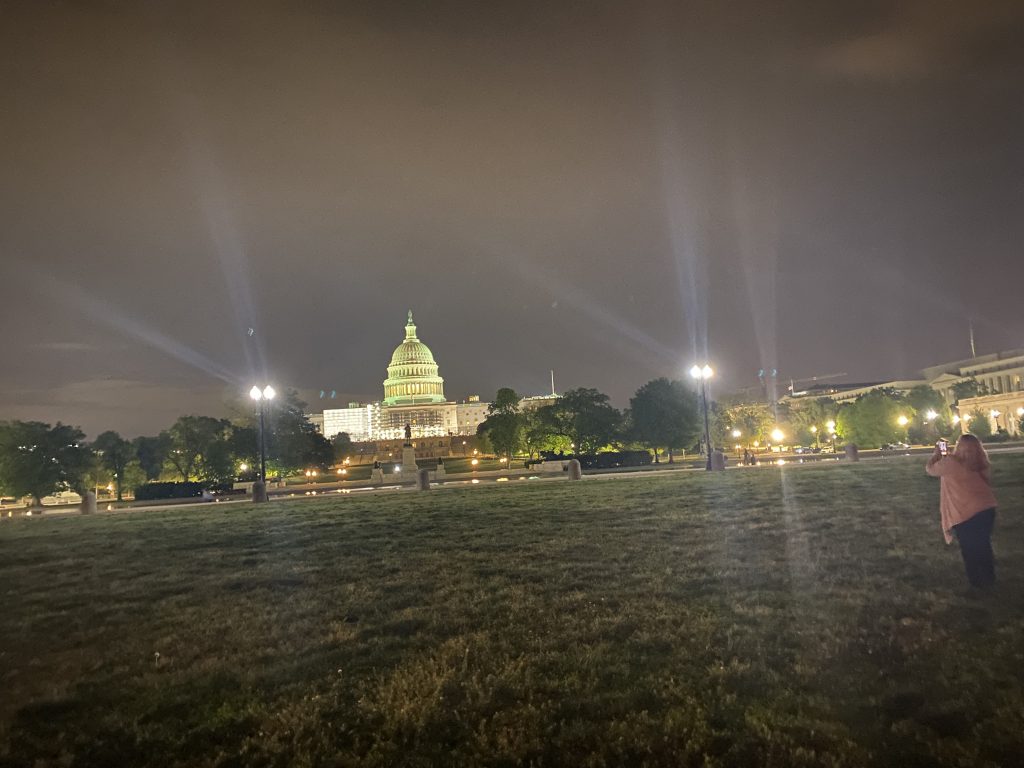 My Thoughts
Now, this is about as close as I could get to the capital building. There was still a fence up around the capital. Don't get me started. It was a cool building to see. I only wish I could have and taken a tour.