This is located at the aft of the ship and on the 11th floor. Usually called the Lido deck.
Layout
The layout of the Windjammer is an entrance on one side, and then it splits into a big dining area where you have seats on both sides and thirst stations on both sides.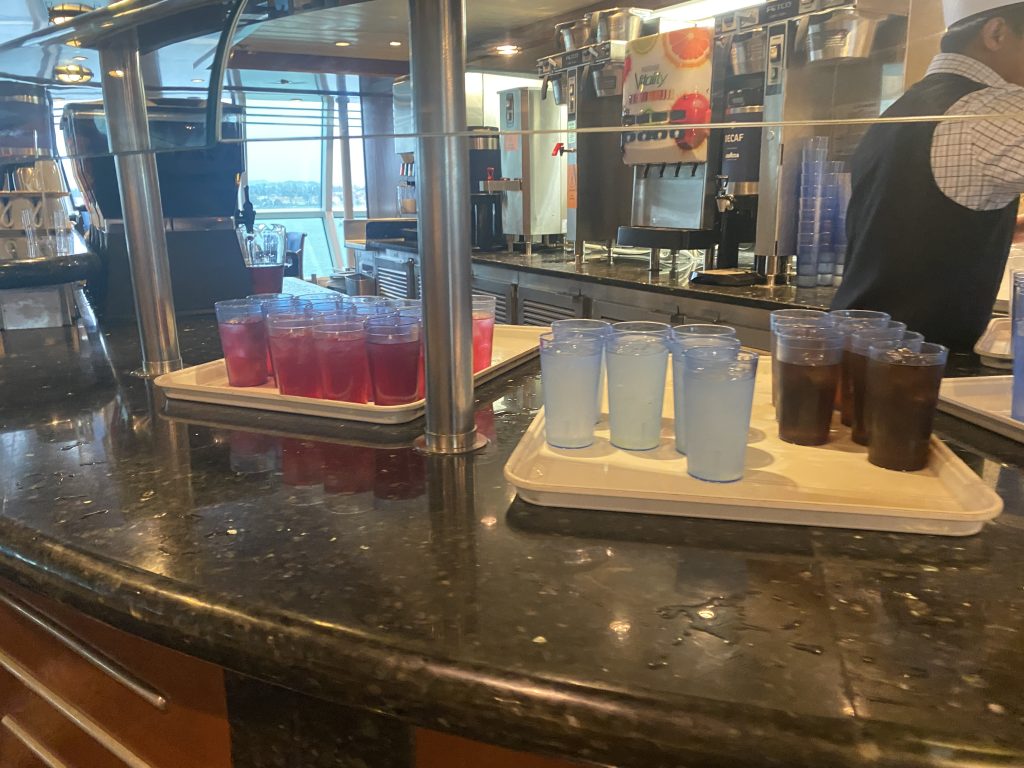 The food stations have desserts, main courses, and salad items.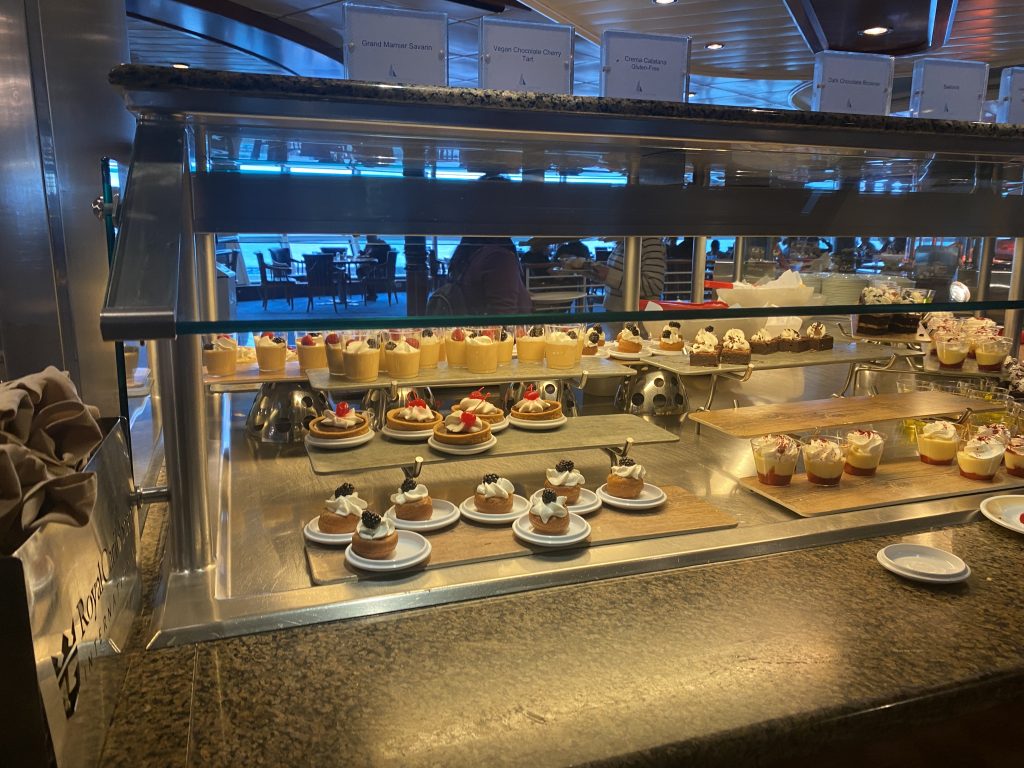 They do have hot dogs and hamburgers on the buffet every day.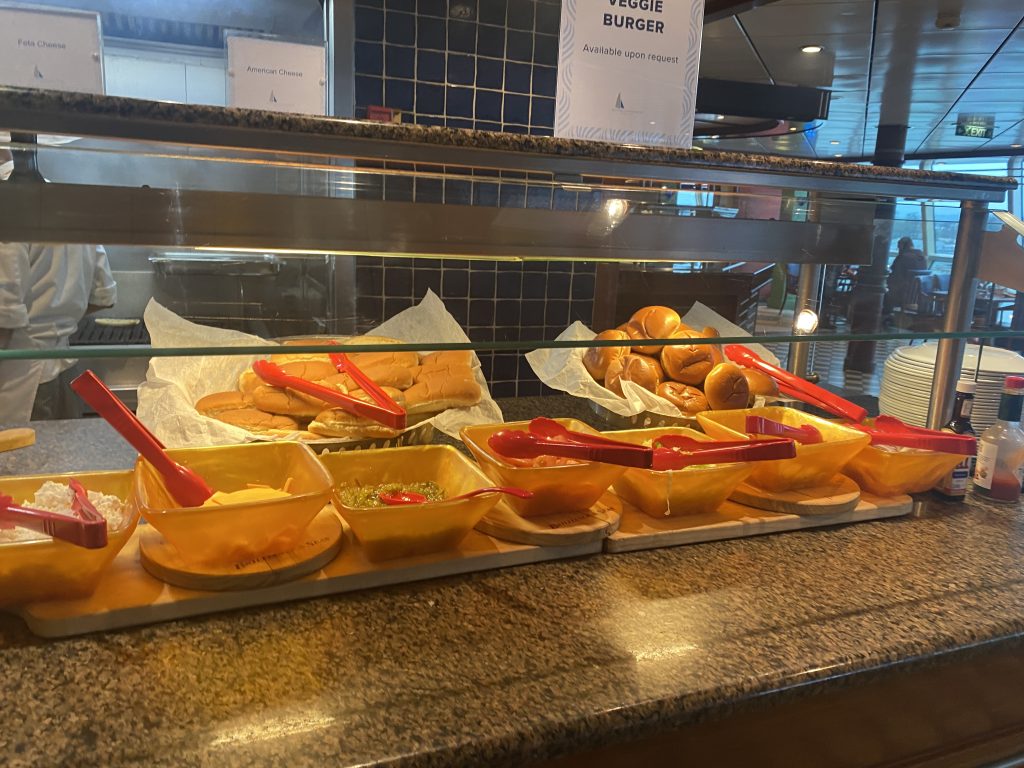 The ice cream machine is located on the back wall; if you are looking at the back of the ship, it is on the left-hand side, but if you want the ship reference for it, then I think it is the starboard side.
There is seating outside and a little place called Rita's Cantina, just a bar.
Hours
Hours
I always thought the buffet was open, but this one isn't always open. Here are the hours
Breakfast

7 AM to 11 AM Seadays
7 am to 9 am Port days

Lunch
Dinner
You must go to the Park Café if you want anything after that. I find it odd that this buffet isn't open all the time. I wonder if it is just this ship or all of Royal Caribbean, it has been a while.
Food
The food was good, and had options. The only problem is that my portion control is harder to control here than in the main dining room.
Video
Check out the video I made of this venue.