Food on a cruise should be good, right? They should have a good dining room. Let's see how this dining room worked.
Dining Room
This is located aft of the ship on decks 4 and 5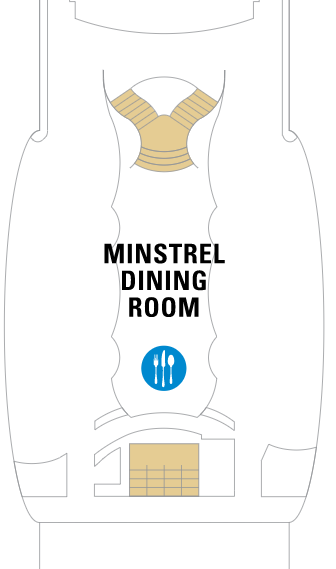 Deck 4 is more extensive than the Deck 5 section.
They did have a traditional dining time on Deck 5 and some on Deck 4. However, on deck 4, they did some conventional dining and my time dining.
Layout
You entered the room on the ship's port side, where three people were trying to check you in and get seated.
Once they found a table for you, they would take you. You could go straight and sit on the ship's port side, middle, or starboard side. They have a stairway in the middle of the dining room that leads up to deck 5.
While walking up the stairs, there is a grand piano sitting there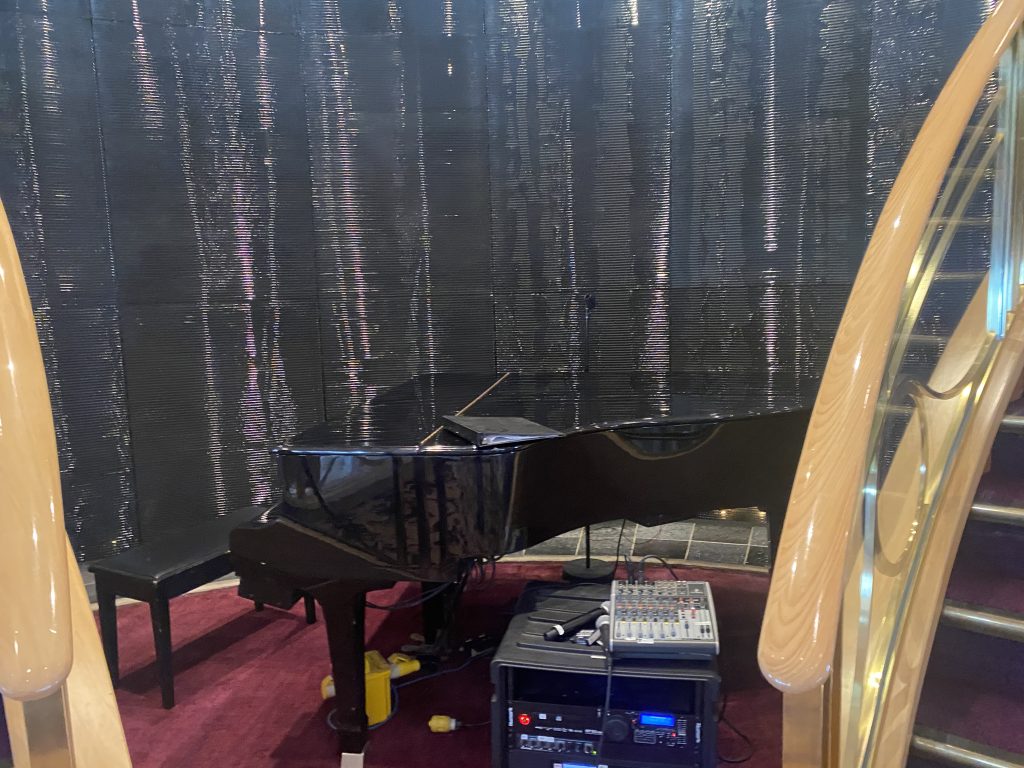 Deck 5 is smaller than Deck 4, but it still works out.
Hours
The hours of operation are a bit different.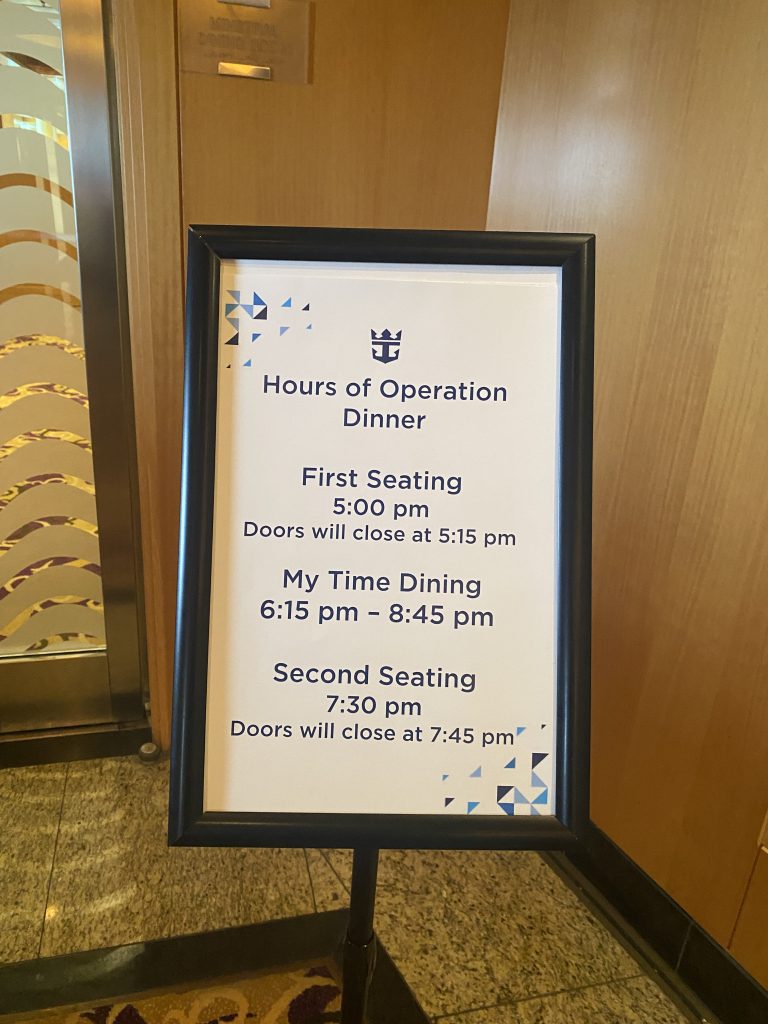 Never seen that they close the doors 15 min after the traditional seating started. I found they like to close the doors to a lot of things. (more on this in a later post)
It is also open for breakfast and lunch.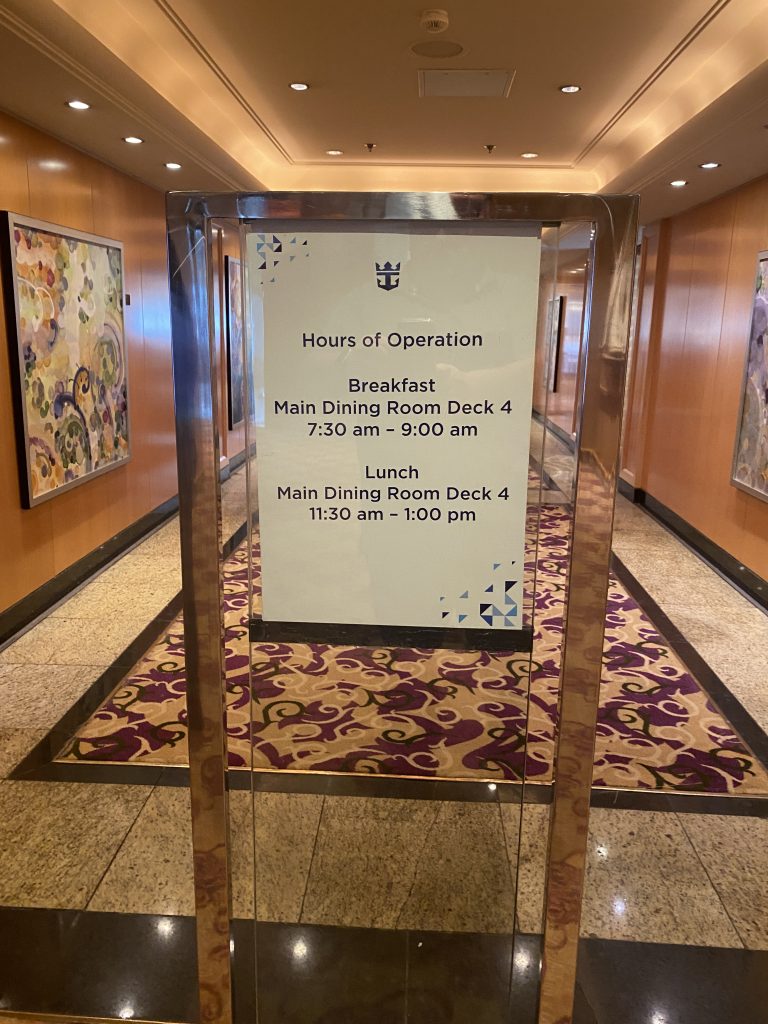 Make Things Easier
When we booked the cruise at the last minute, they only had my time for dining available. However, they encouraged my dining people to get a hard time. This was fine with me; we arranged an 8 PM time. We asked whether we could eat with the same team at the same table every night. We have done that before on a Royal Caribbean ship with my time dining.
Nope, that didn't work. (more on this later)
Gallery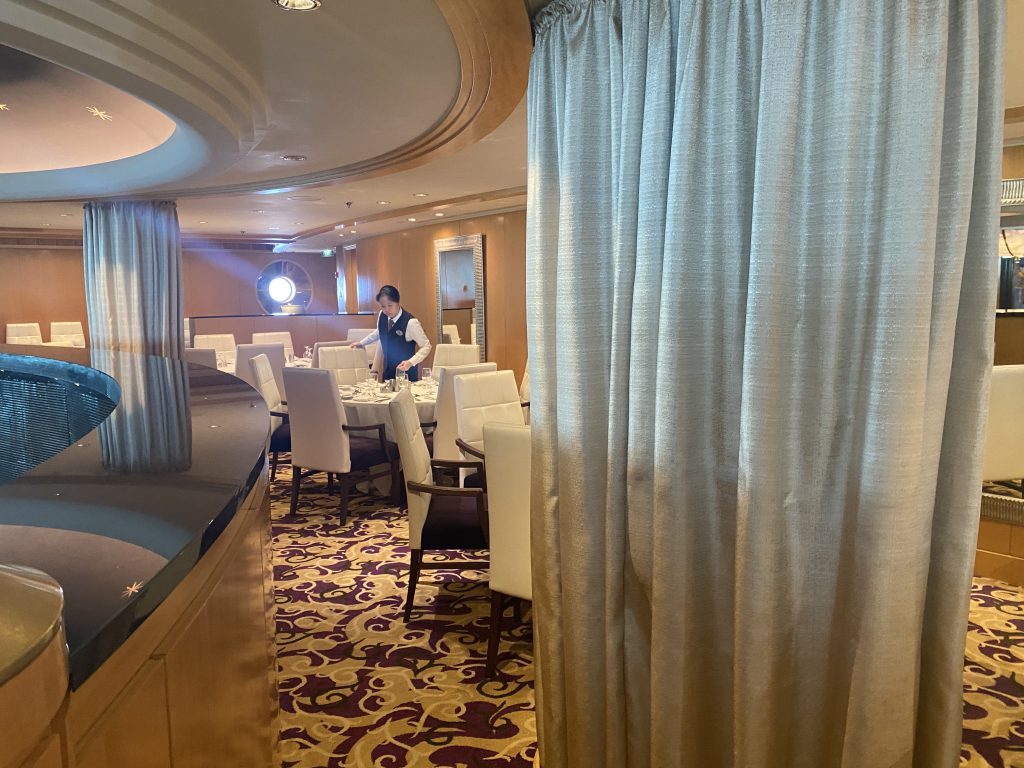 Video