It is a musical that is adapted from a book. Yea, it is based on a book. I thought differently
Creating Wicked
The Life and Times of the Wicked Witch of the West were written by Gregory Maguire and was published in 1995. Maguire released the rights to the book to Universal Pictures. However, Stephen Schwartz persuaded Maguire to release the rights to a stage production. This was in 1998. A Universal producer Marc Platt saw the vision where Schwartz wanted to go, and signed on to the project as a joint producer with David Stone.
Location
It is located here
Didn't start on Broadway
What am I talking about? Of course, it did,!! Well no, it didn't. In May and June 2003 for the out-of-town tryout of the new musical. It was not very well received and it had mixed reviews in San Francisco.
Schwartz said, hey we need rehearsals before we are back to rehearsals in New York. Which was good as they rewrote the script. It was probably the right move.
The Musical
Kristen Chenoweth was the original Glinda. That was back in 2003. Now it is 2022 and now Brittney Johnson plays Ginda
Here is the cast,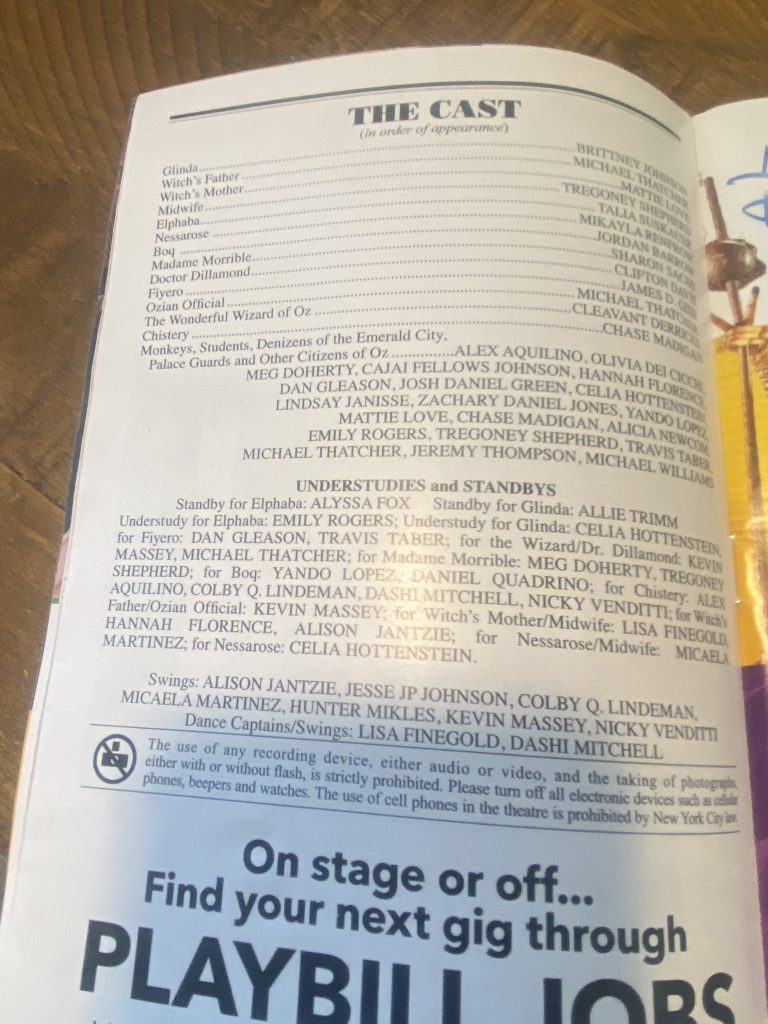 My Thoughts
Being the first time seeing this here in 2022, I have to say I liked this show. Most people will look at me and think, he isn't into musicals, broadway shows. You might be right. But, I do like musicals and broadway shows. I have always wanted to see one. For Wicked to be running for 19 years. Yea, from 2003 to 2022, that is 19 years.
It was a couple of blocks from the hotel, and about a block from dinner. So it was not too bad of a location. It was a long line to get into the show. The line for the women's restroom was very long. We found our seats.
/image
Not too bad, right? The wife and in-laws were where happy.
The storyline was easy to follow since I am familiar with the Wizard of OZ movie. I just figured it was a prequel to that movie. Since Wicked goes over the background of the 2 witches, they became who they became. It was interesting to watch. I enjoyed it.
My wife liked it, this was the third time she had seen this and the best seats. If I could go again, I would go again. I enjoyed it.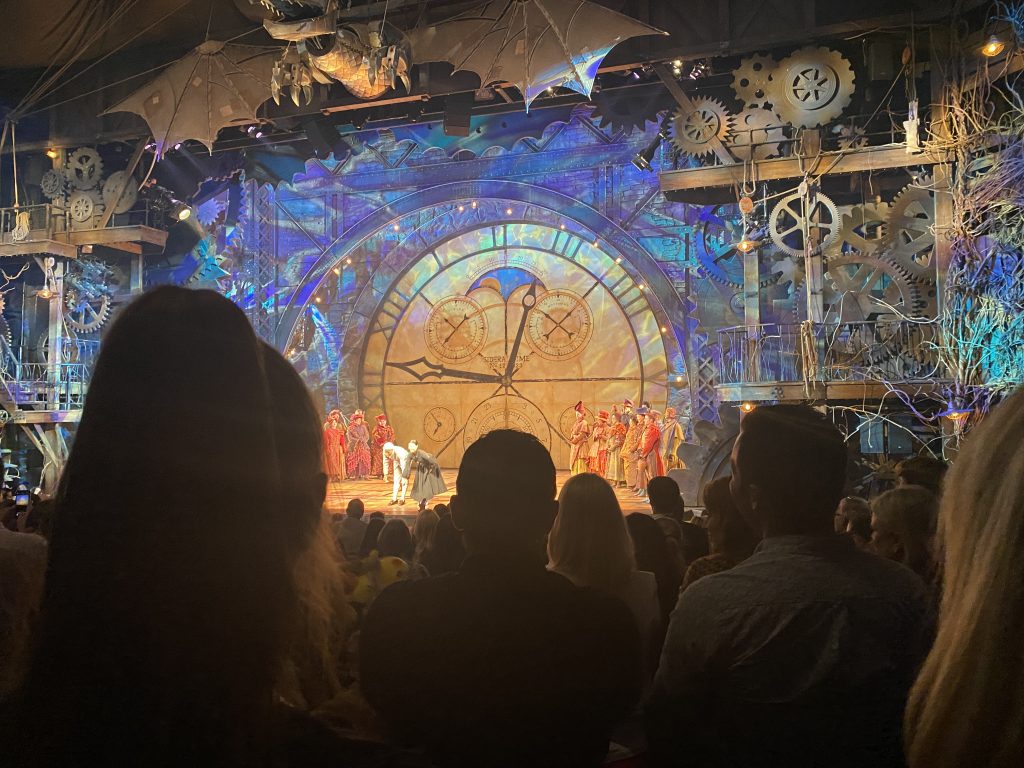 Video