Waking up and realizing that you don't need to do anything at all is a good feeling. However, to some it is a normal life and to others, it is stressful to not do anything all day long and to top it off it is on a ship, called the Splendor and you can't get off at all. So today will make it an interesting day.
Breakfast
This is a sea day Brunch day on the ship. Where you go and get a starter, main course and of course a desert. I got the following:
got some pancakes
Eggs (sunny side up)
Pork sausage, but got bacon instead
Cheese cake
Orange Juice
Hot chocolate
It was a lot of food if you ask me.
After Breakfast
Was a get time to get the laptop out and worked on some excel spreadsheets while the wife read. I know I need to be gathering information about what this ship is all about. But I will have some time to do this on the ship. This is just a break down of the day today, and I will have some great features of the ship.
Lunch
Only slightly snacked during this lunch as the Sea-day brunch was still in my stomach and that was good enough.
After Lunch
We meaning my son and I sat in the El Morocco Lounge, it is in the Aft of the ship and it was quiet. My son worked on a paper and I worked on some of these posts. People kept on asking us for the tender passes as I guess since we were two people with laptops working that we must be workers. We directed them to the Internet café where the passes were being handed out. Then they proceeded to get mad at us when we informed them that they will have to walk thier way to the Internet café. Like, I had anything to do with that. I don't work for the ship I was just sitting there.
Dinner
It was a formal night on the cruise and that means two things, dress up and lobster tail. I guess I am the only one that gets excited to dress up. We ate more and more food.
After Dinner
We went to the 80's pop showdown in the Spectacular theatre, which is in the front of the ship and that was fun, I was on the big screen, of course, I was, I have one of those faces everyone just loves. They sang a bunch of songs from the '80s and it was interesting. Some of the moves where off but I don't expect them to be professional plus we can blame it on the ship moving.
After the Show
Then we headed up to the grill, which is on the back of the ship, where we ate some more food, I had a hot dog, while the wife had a sandwich.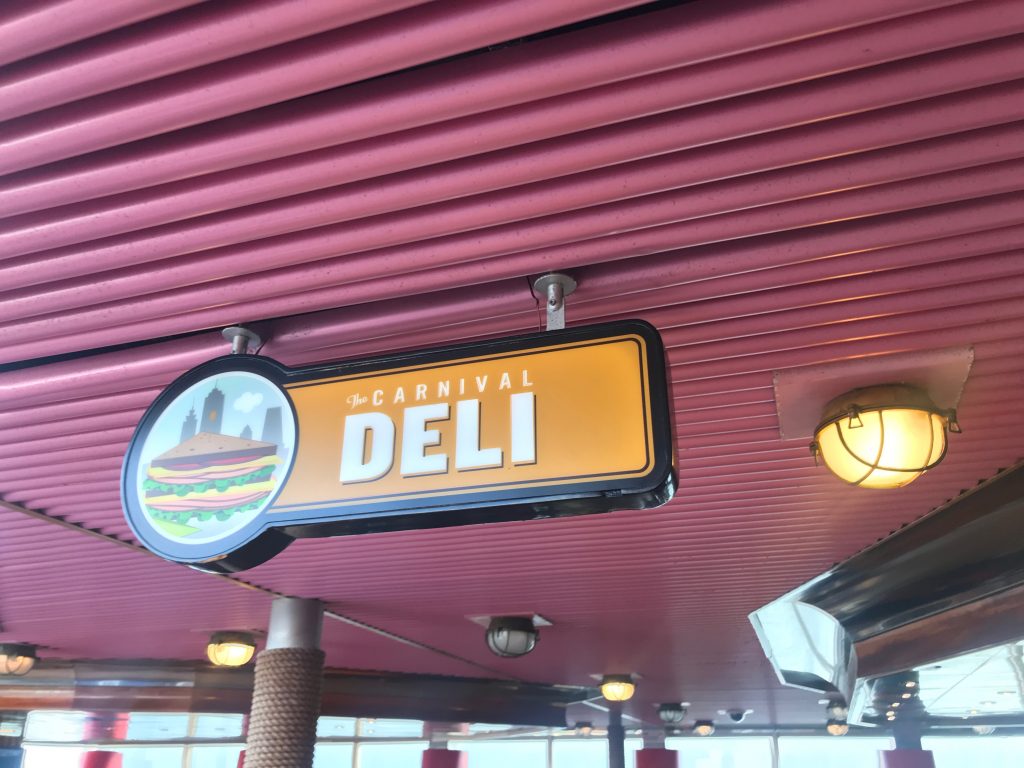 The hot dog was just blah, maybe I was expecting more, something like a local brand that I am used to, not Costco or Sam club $1.50 dogs, but Jdawgs
Summary of day 2
For being a Sea-day, it was like a typical day, up in the morning, eat, walk around, eat, and more eating. These sea-days can be boring or productive depends on what you do with yours. Mine I spent doing the things that were productive for me.