There are plenty of options to fly to Hawaii, and we opted to fly out of Vegas on Hawaiian air.
Hawaiian Airlines
They are the official airline of Hawaii and they fly out of these airports
Hawaiian Air has 3 different types of planes.
The Flight
We boarded the plane a little after 6 PM, even when Hawaiian Air pushed up the time to 5:20 PM. But that didn't happen.
It was on an Airbus 330, which had a seat configuration of 2 4 2, see the picture

It was a nice smooth flight. Except for the seats were cramped and I couldn't write that comfortably. Something that I like to do while flying. I did watch a couple of movies since there really wasn't anything else to do. Here is what I watched:
Fortress
About a place for retired CIA agents/Spies where they can relax without worrying about people finding them. Well, they were found. It Stars Bruce Willis. It was a pretty good flick.
Back to the Future
This is always a good staple to go to. I enjoyed it, well the parts I saw anyway. I sort of went in and out of sleepiness.
Battlestar Galactic (2004)
The new series, I thought it would start at the beginning, but it didn't. It started with an episode that I have never seen before and I have watched it all, at least I thought I did. So I will have to re-watch this from the beginning to see if can find that episode I watched on the plane.
This plane did have a TV in the back of the seat and power options. It was nice as my Apple Watch ran out of power and I needed to charge that up. My phone was fine.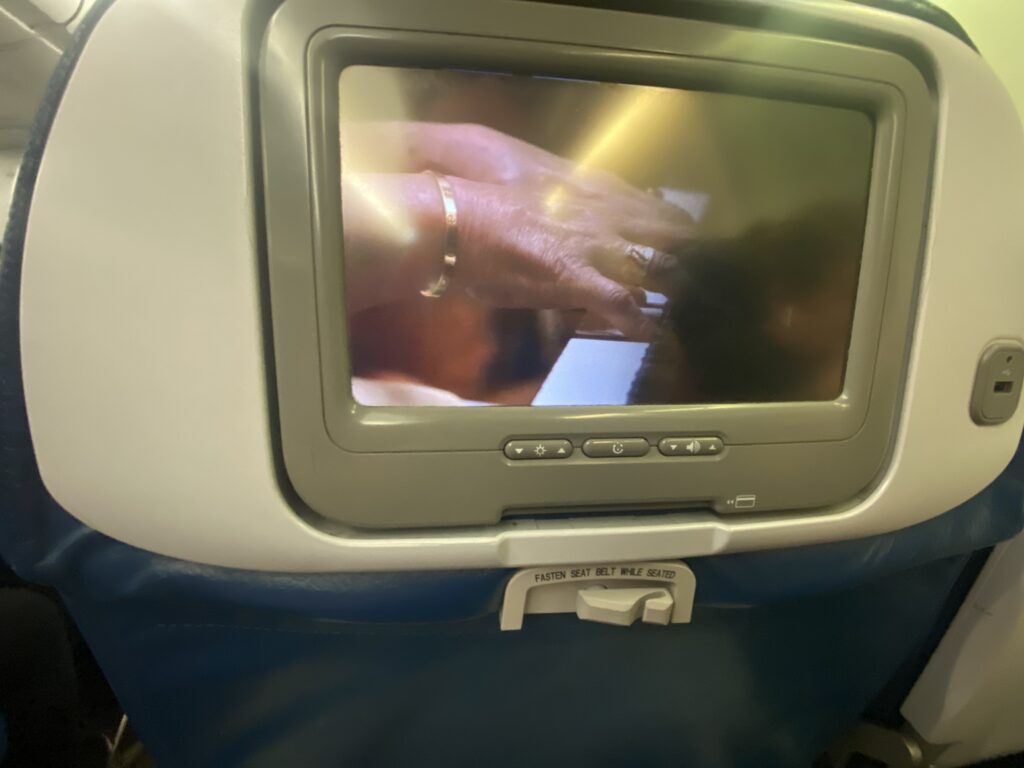 The only problem I found was that I couldn't find where to plug in the headphone to watch the screen. I found it and it was on the armrest. Interesting place to put it.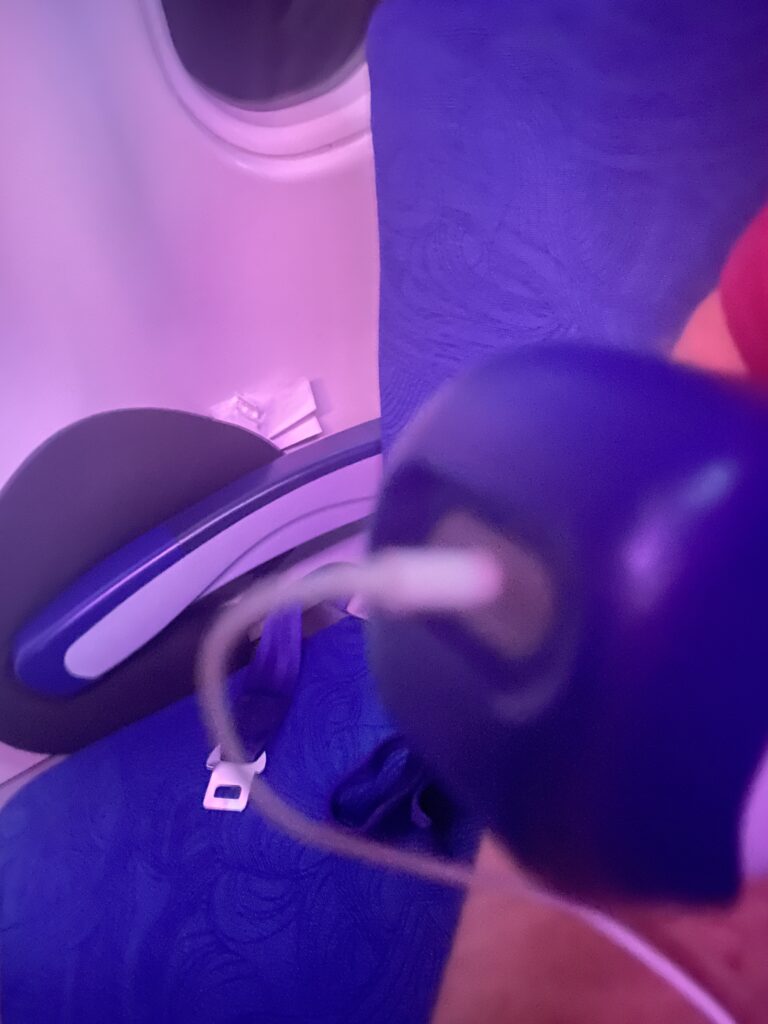 We sat on the side of the plane, where we had 2 seats. That is the only place to sit. Why sit in the middle, unless you have 4 people? Well, we did, but I like to sit close to the window. My wife usually gets the window. The flight was nice. No major bumps at all. I only wish I could have reclined a bit more.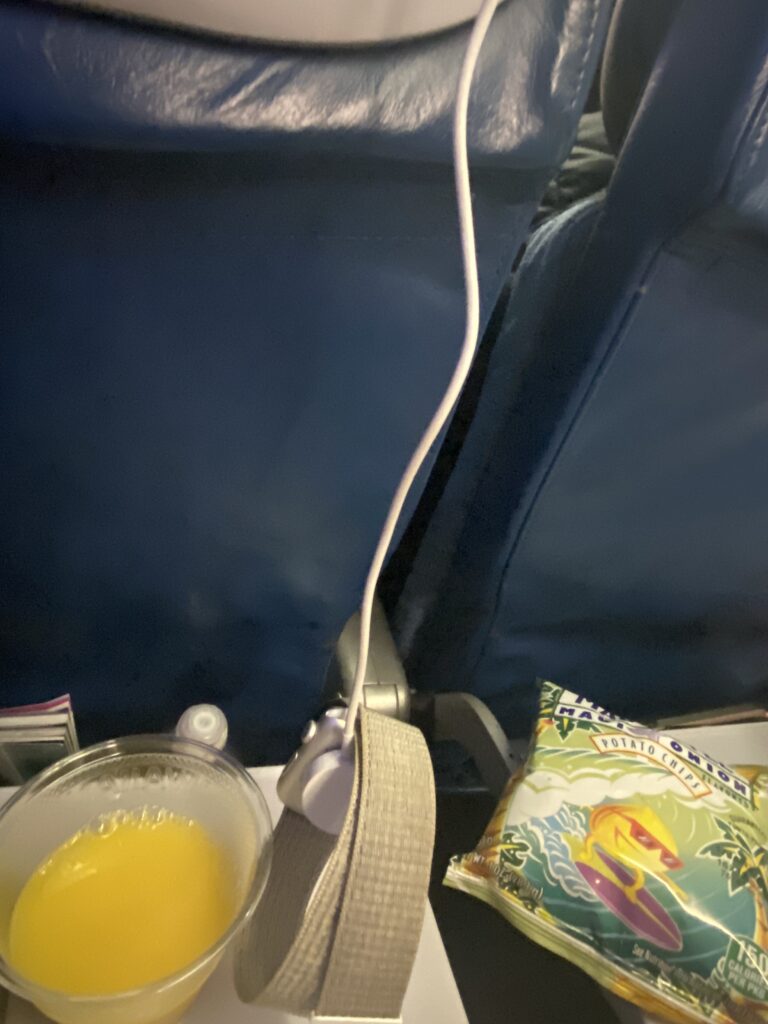 Video