The last full day on the island of Maui. What a fun day.
Morning time
We went for a light breakfast, my wife loves bagels with butter. We found a place that sells bagels, but the line was long. So we waited in that line and this is what we got.
Lunch /Afternoon
We met up with my youngest son's friend there in Maui, she was serving a Mission for the Church of Jesus Christ of Latter-Day Saints.  We took her and her mission companion to lunch.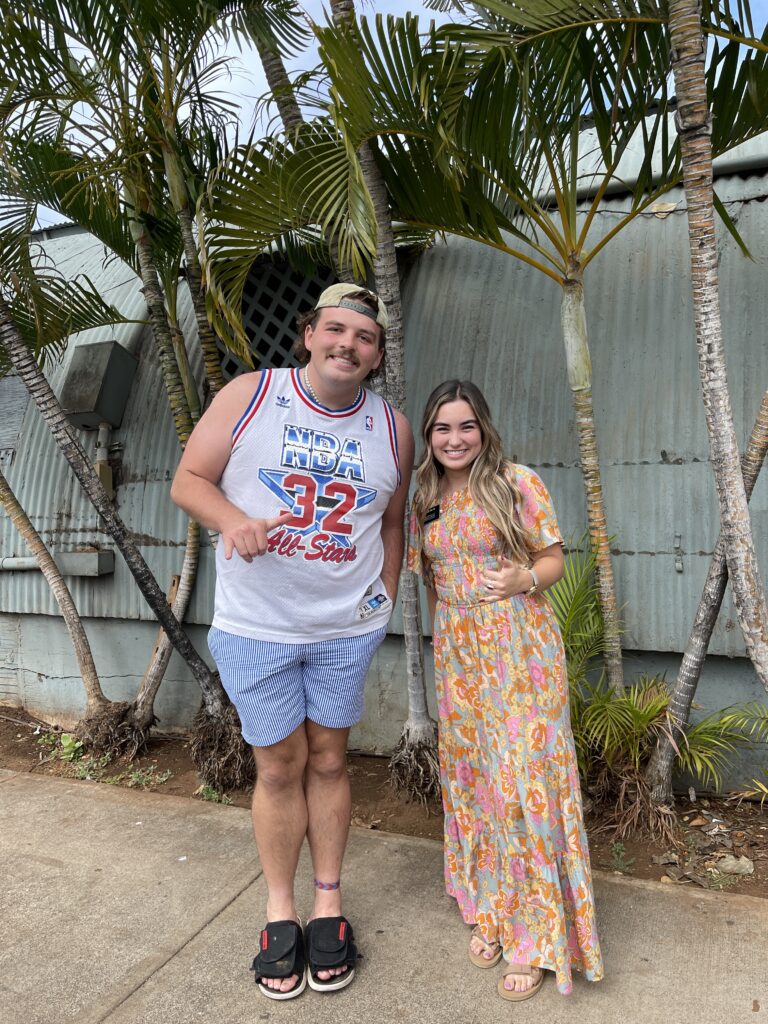 The place we wanted to go to was closed. We went to a food truck nearby.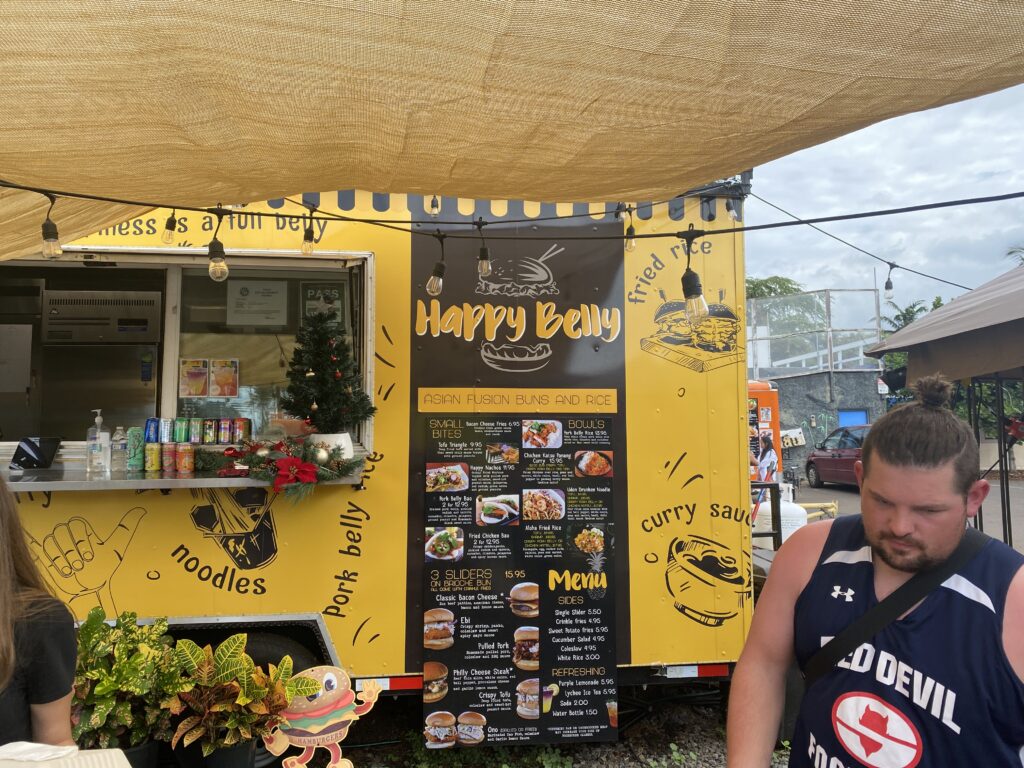 This is what I got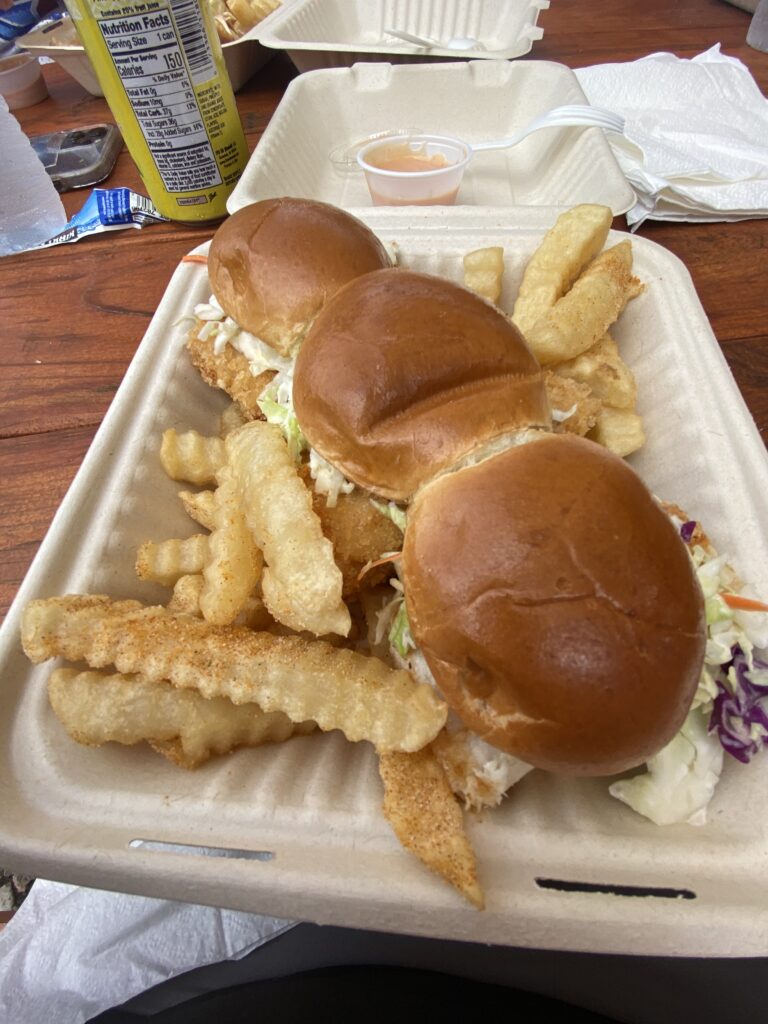 The group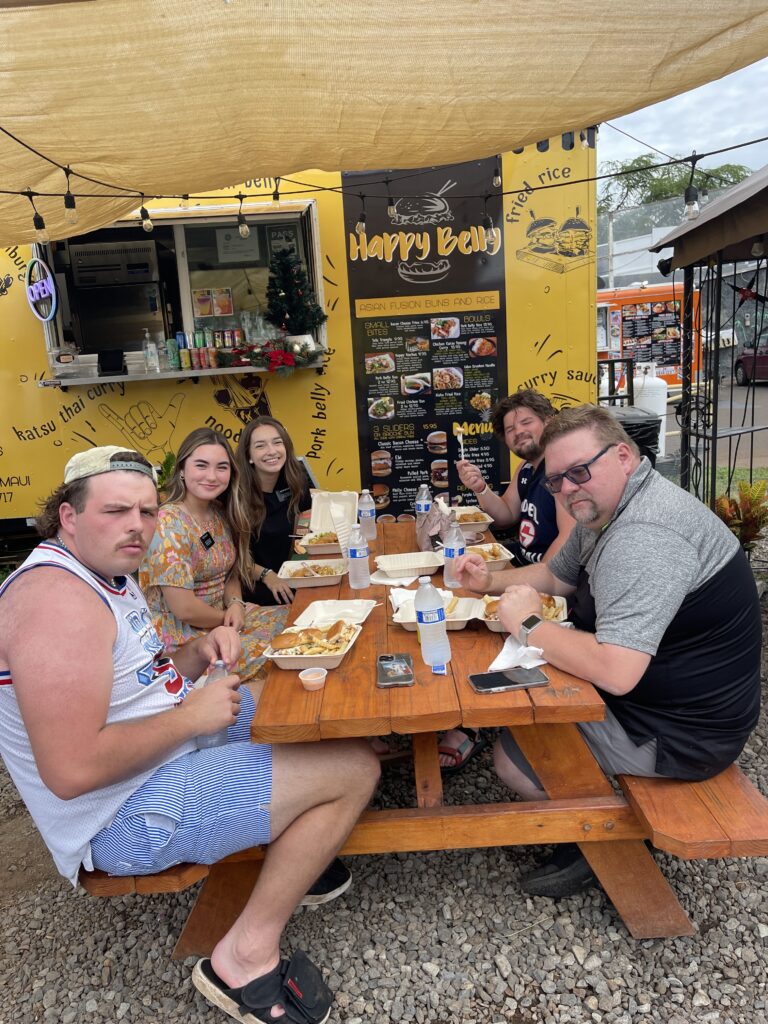 We then headed to the top of the island where we visited this beach.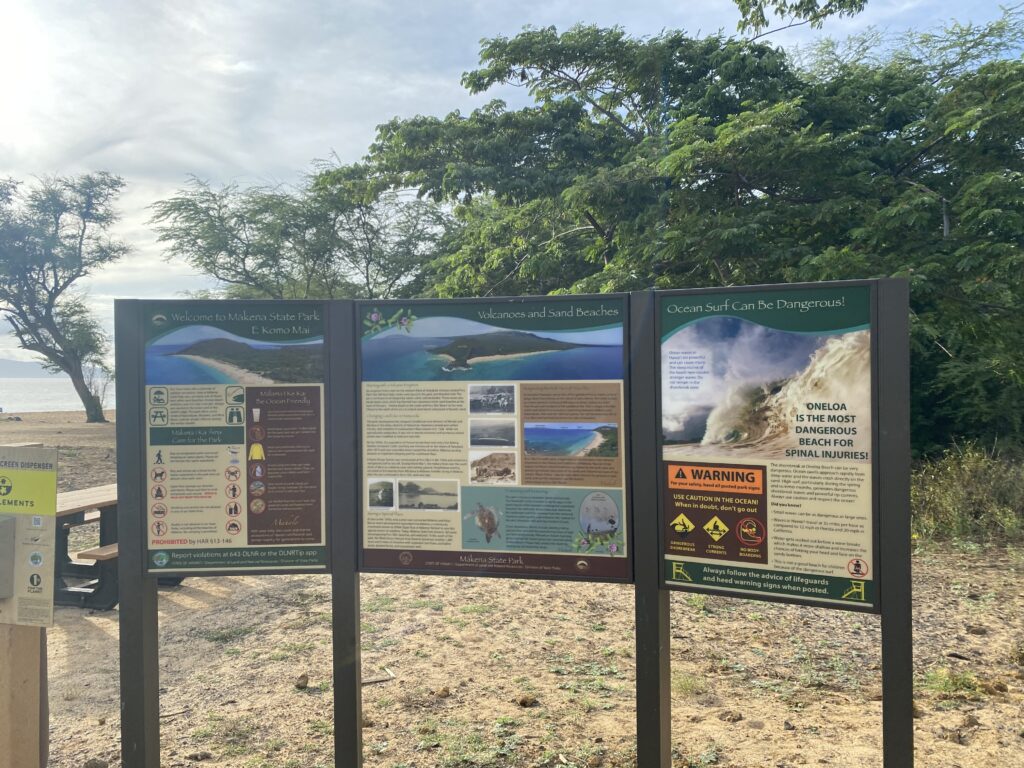 It was a great place, however, there was this sign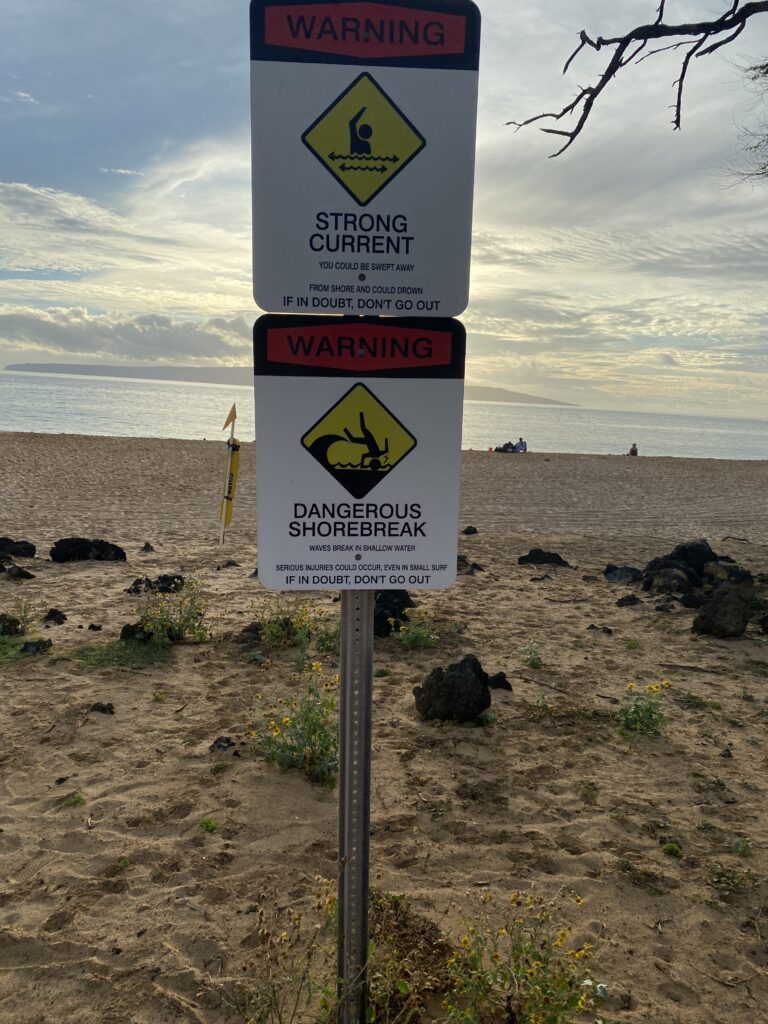 Yea. It could be bad.
My wife wanted to return to the condo and see the sunset across the street. The boys protested, so we packed up our stuff and left.
We got to the beach across from the condo and went to the beach to see the sunset. We walked over and saw this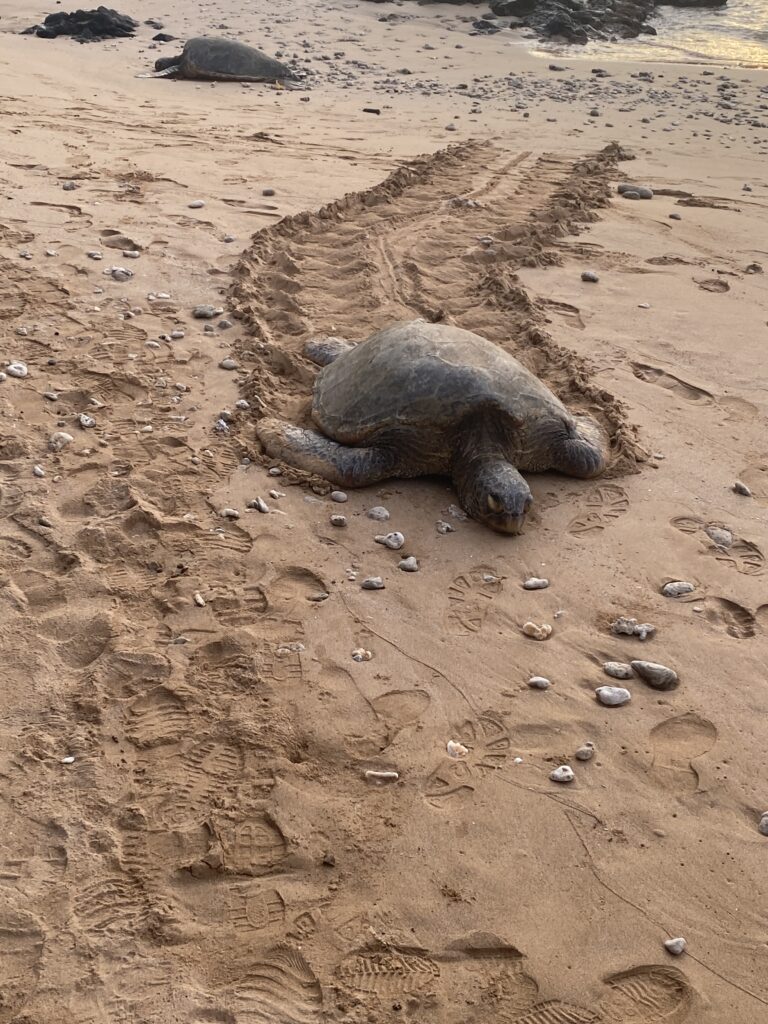 Yep, some sea turtles. Some lady yelled at us because I think we were like 14 feet and 2 inches away from the turtles and you needed to be like 15 feet.
Evening
Helped my sister-in-law pack. We let her use one of our carry-ons due to it being bigger and better than what she had.
Then we went to the last dinner we would have on the island of Maui. We ate here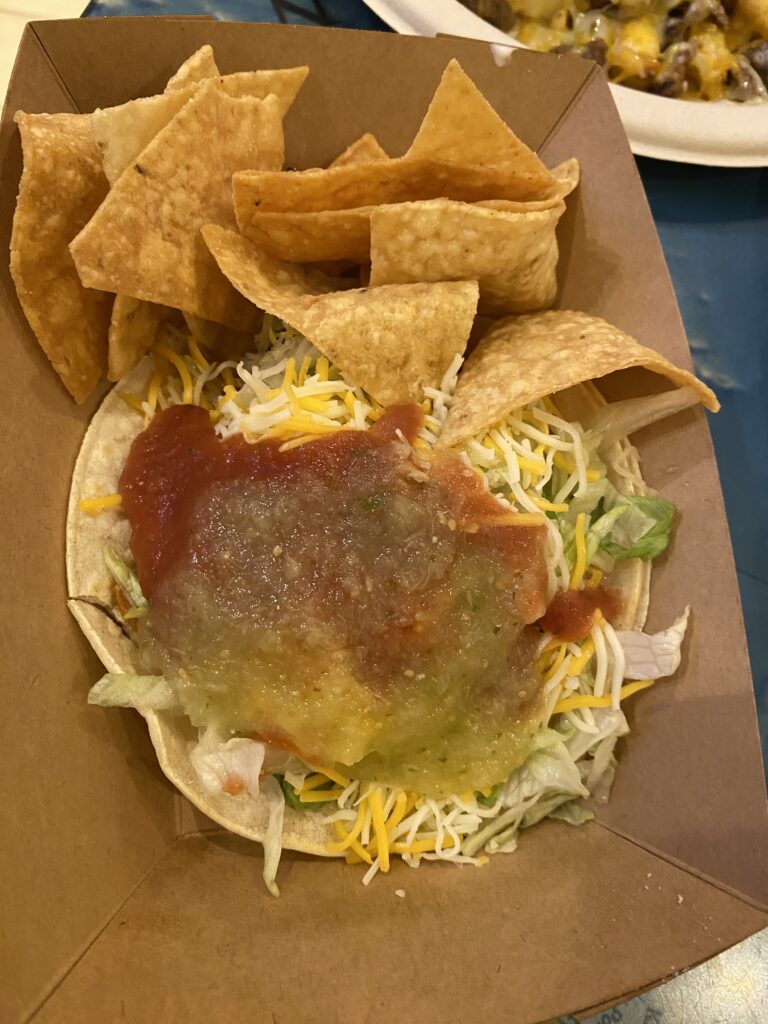 It was good food.
Went back and packed to leave tomorrow. We have a lot of crap.