Leaving Vancouver, you have a couple of different options. What are they? Well, let's find out.
Options
You have the following options when leaving Vancouver, Canada
Fly out
Take a Bus back to the States
Leave on a Cruise
Take the Train, Amtrak
Those are the options.
We came in on a cruise and needed to get home, so option 3 is off the table. I didn't want to take a bus. The flights were costly to leave from Vancouver. We had to lay over in Seattle anyway, so why not take the train?
Amtrak
We decided to do the Amtrak, which I thought would be completely different, as my wife has always wanted to take the train. We booked it, and it was only $90 for us. Yes, that is $45 per person. We were able to check the luggage as well. This was an option.
Located
It is located here
Now people say you can walk from here to the cruise port and make the return trip. Yea, it is quite a walk. It is about a 33 min walk going 1.7 Miles or 2.7 km. But with all your luggage, it is a no-go for me.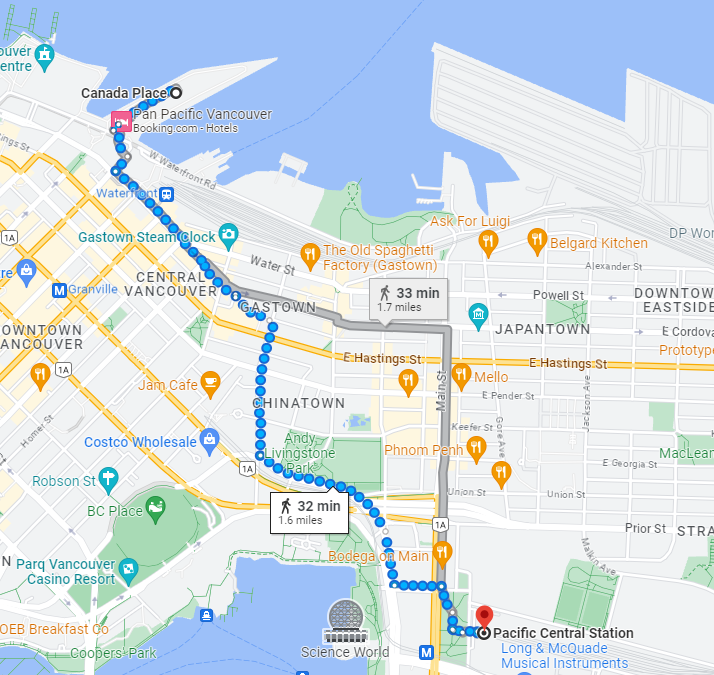 It is a bit further from the airport, so you must take a taxi or the bus.
Worth it
The price was worth it, and the 4-hour ride was bumpy and long. It stopped at several different places along the way. It had to stop at the border of Canada and the United States. Where customs came on board and talked to us. I got a personal talking too. I guess they pick people at random.
We did get in about 30 min early due to us not staying at stops very long since no one was getting on or off.
So the $45 price tag per person was worth it.
Gallery
Here are some pictures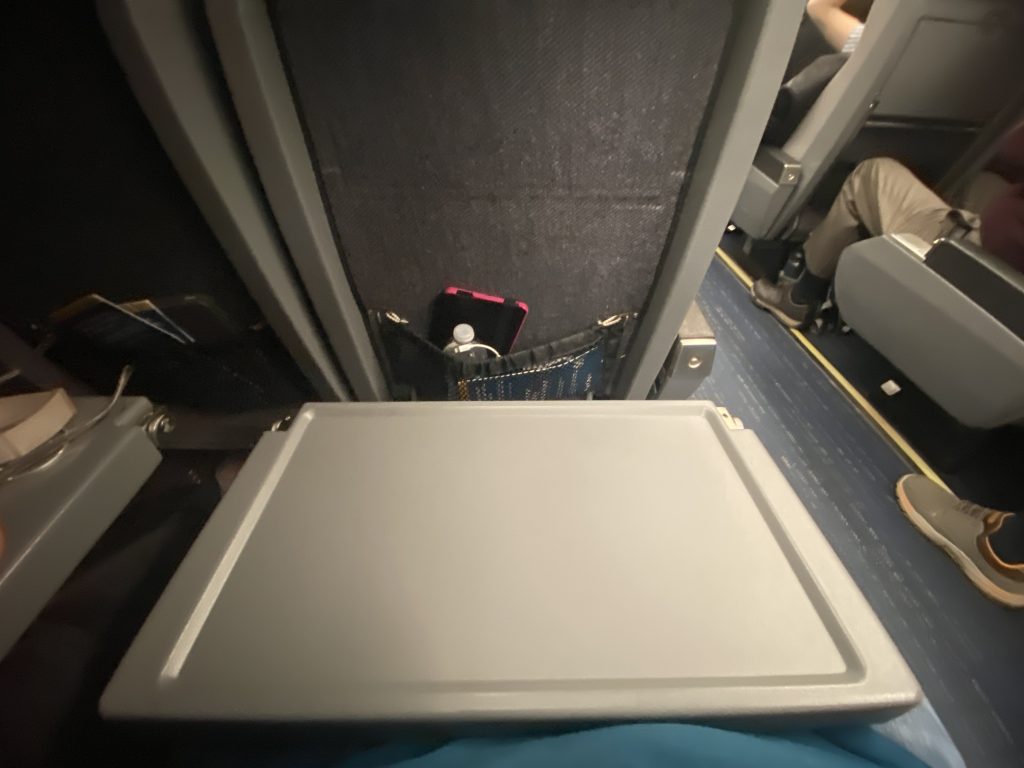 Thoughts
It was an interesting adventure we had on this train ride. The seats were tight, and I couldn't work on my iPad to write. I did read a lot on the Kindle. I am not sure how the other seats were in the first-class section. But it was 4 hours out of my day and $90 total, plus food.
Suppose I flew from Vancouver to Seattle to SLC. It was like $800 + for the 2 of us. Did we come out ahead? Not sure, but we would have to fly into Seattle anyway to get to SLC, and it was like a 3-hour layover. I would do it again.
Video