I have a whole bunch of tech stuff that I take with me on my trips so I can document my travel for my blogs. Yes, it is just a backpack that I used for school to carry my laptop. My wife says it is just too big to carry.
Tech stuff
My bag needs to hold the following:
MacBook Pro 13" laptop
iPad and keyboard
Cord bag
Small video recorder
Doxie scanner
My Gimbal for iPhone and go pro want a be
Microphone for iPhone
Tripod
Small camera to plug into computer (not anymore I have to get a new one that is 64 bit)
New small camera the DJI Osmo Pocket.
Bag
It is just a backpack with 12 pockets on it. I love it since it has so many pockets. Let's break down the bag and pockets.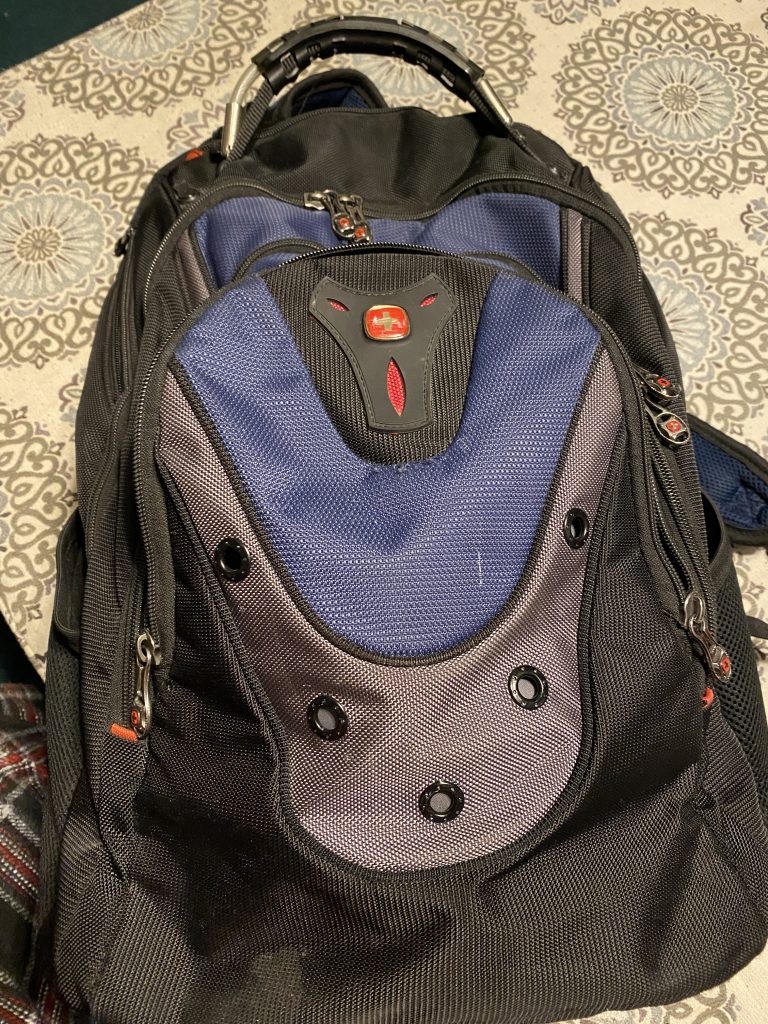 Front of bag
This pocket you open up and you have the following:
A place for your keys
Pencils or pens
Business cards (use if for something else)
USB holder
As a zipper for another pocket.
Second front pocket
You open it up and it has a mesh zipper pocket to hold stuff in.
Middle pocket
You have a divider in it to put other things in like a iPad or school books
Top Pocket
Here is a top Pocket that holds miscellaneous stuff.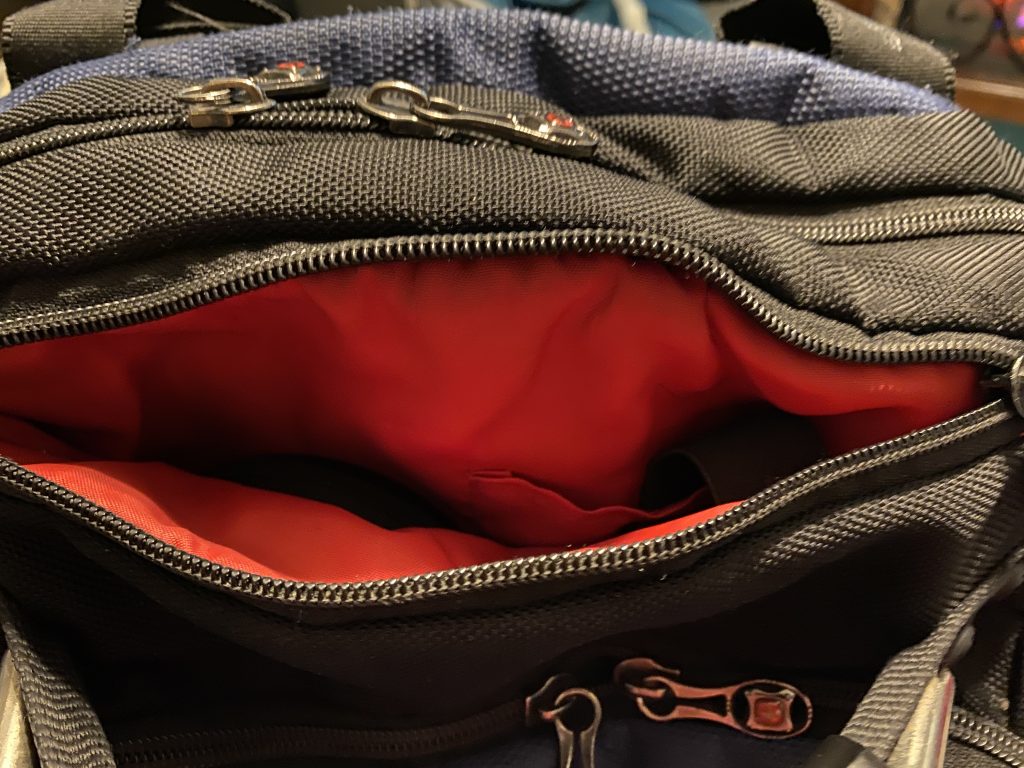 Back pocket
Holds up to a 17″ laptop, I know since I used to have one and it has another pocket to put some stuff in it.
Rest of the bag
There are two zippers on the side that you can put things and two mesh pockets to hold a water bottle of something.