The timeshare is on the south end of the Vegas Strip. Yes, this is a timeshare and they try to get you to buy into the idea of owning something on the strip. Yep.
Location
Yes, it is located at the south end of the strip. Just south of the 215 freeway.
Layout
The layout is below (Google earth was the best I could find)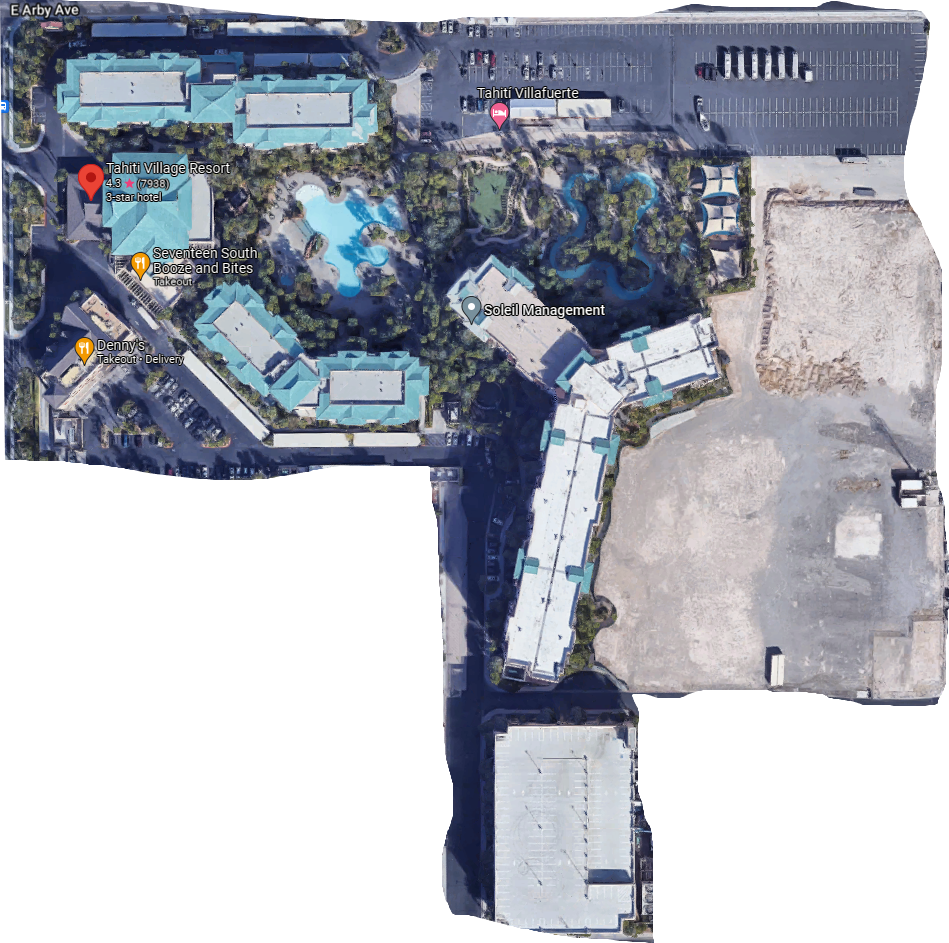 IT consists of 1 building to the North of the main building
Then the Main building where the lobby is and where they do the timeshare thing
They have a building to the south
A pool in the middle
Building 5 to the right
Where the lazy river is at
Then a parking garage at the bottom.
Denny's is also on the property, so if you like that option it is there.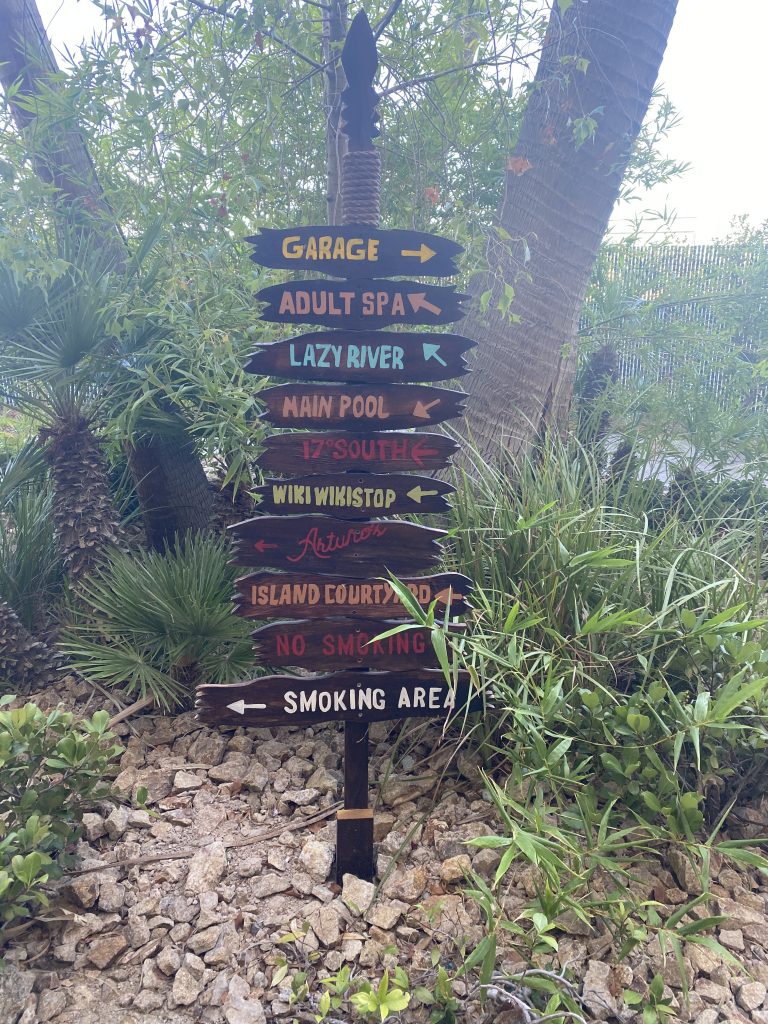 Video
Of course, I did a video, take a look at it below.