Somewhere fancy? Somewhere close to the beach?  Well, let's talk about it.
Not fancy
We didn't stay anywhere fancy on Maui. The only reason my in-laws took 49 members of the family. We stayed here
Yep, it was a Boy Scout Camp. Yep, a Boy Scout camp.
Why
Well, it was a cheap option to spend time in Hawaii, for 7 days for 49 people. So yea that is why we stayed there.
Looked like
This is what it looked like.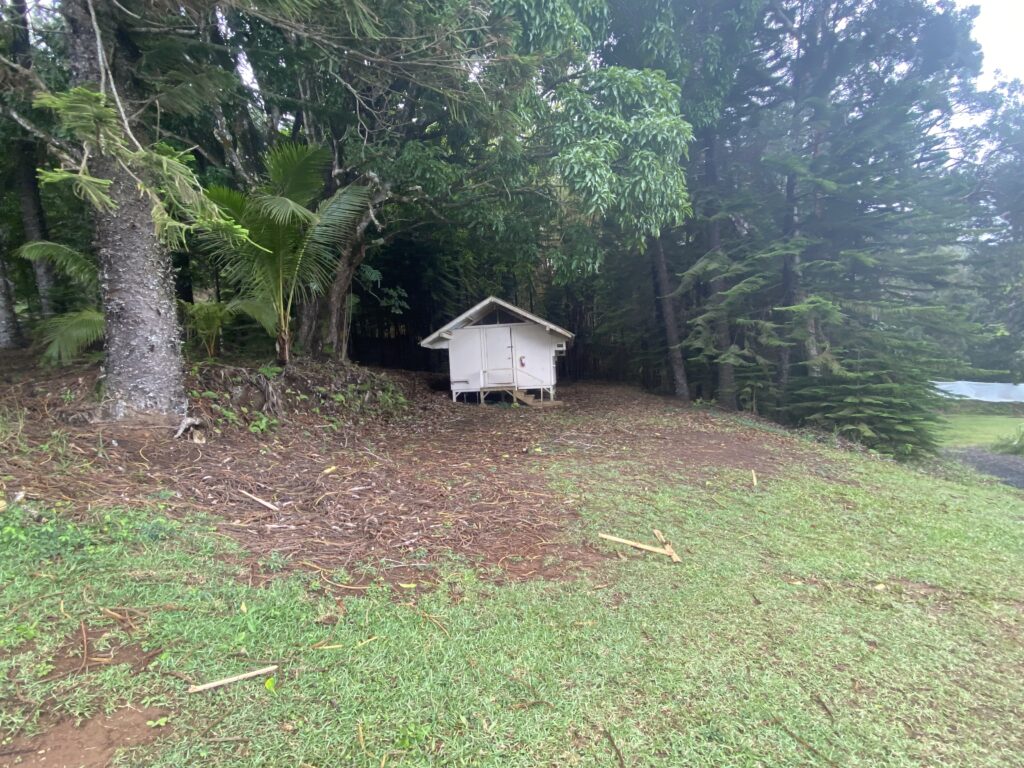 Getting there
You had to go up the mountain on a windy road with a lot of S-turns and it was slow going. It was 15 to 20 min to get from the camp to McDonald's. That is the closest place to eat and a landmark. So it was a pain in the butt to come and go. You basically had to be up there before 7 PM at the latest due to the gate being locked. 
Fun
It was fun of sorts, it was a cheap place to stay in Maui, but the only problems with staying there is the following:
Rats
Big Spiders
Mice
Other critters
Rain
Yes, it rained every night, most of the day. It was not a fun time.
Stay the whole week
Nope, we left on Sunday Morning, we got a place from Verbo. My wife couldn't take any more of it.
You can't stay there
Even if you wanted to stay here for your trip to Maui, you can't. We had some connections which made this possible. I am sorry if it has been your dream to stay at a scout camp.
Video