The St. Louis Airport was a little bit bigger than Kansas City. So it has that going for it.
Located here
Airport
We stepped off the shuttle on the hot and muggy day in St. Louis as we got transferred from Enterprises car rental and we walked down the incline into the airport.  We had to re-pack our bags to fit all of the stuff we got while on this trip. It was a tight and tight fit. Our bags were bulging.
There was still 1 (4oz) water and 1 (8oz) coke. I just couldn't drink anymore. I couldn't drink anymore. I couldn't even drink 8 cans of coke in a week. My wife had no problem with the diet coke. So we just left them on a table.
I walked through security and my wife's bag got tagged. Found that the chocolates we got at Russel Stover's where a melted mess. But we got cleared and headed to the gate.
Here are some photos of the gate area.
Our plane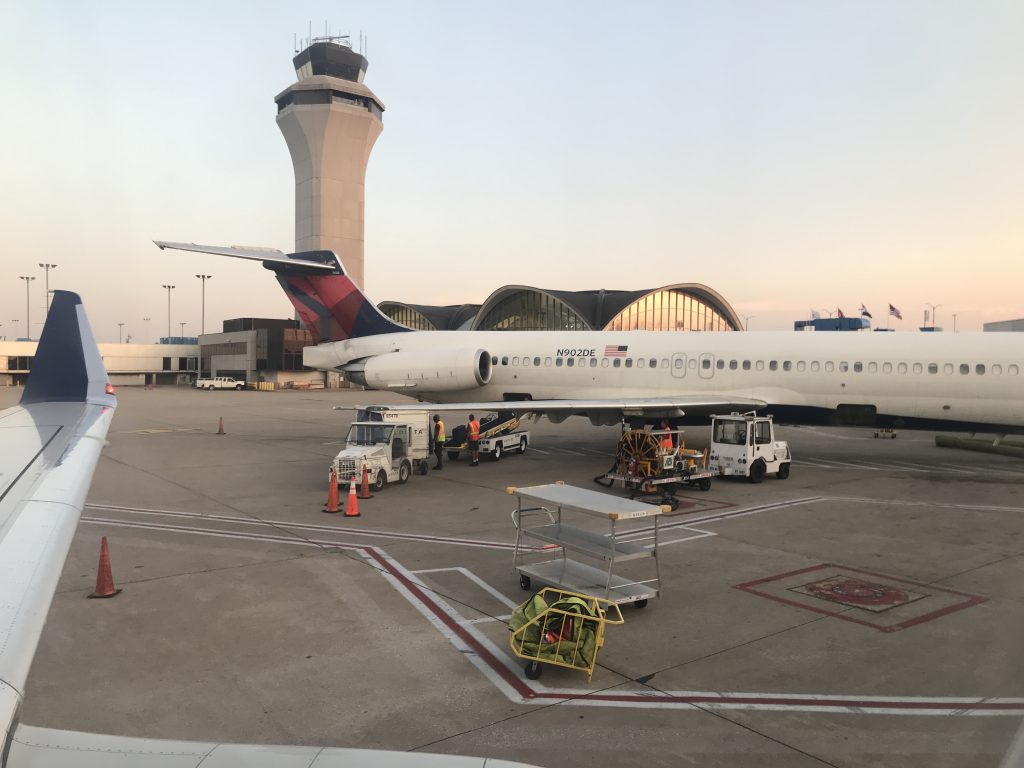 Overview
The airport was an OK airport, for airports. I know I have to get better at this blogging thing about airports. Maybe I will just have to go to this thing alone. So I can take a tour around things and do a proper review. It was better than Kansas City, but that is just my opinion.