What do you do on a Saturday night in May, that is right you head to Snow College and watch some football.
Snow College
Located in Ephraim, Utah.  Home of the Badgers,
In 2016, the Utah State Board of Regents granted permission to offer a bachelor's degree in software engineering. As of 2018, they offer a bachelor's in commercial music as well.  Snow also offers a 4-year degree in nursing.
It was run by the LDS church until 1931 when it was transferred to the State of Utah.
Some of the alumni, that have attended this 2-year college.
Matt Asiata
Kapri Bibbs
Garett Bolles
Aaron Boone
Josh Burkman
Spencer Cox
Kevin Curits
Mario Fatafhi
Josh Heupel
Brett Keisel
Star Lotuelei
Deuce Lufui
Bronco Mendenhall
Jackson Vroman
Found in 1888 by Mormon settlers it has come a long way.
Why did we go
Due to the COVID-19 thing that just messed up the whole world the Junior College put off the fall football and did it in the spring. We took a journey down to Snow to watch our neighbor play some football. He got a scholarship there and it was the last game of the season before the national championship. We jumped in the car and headed out. It was about 2 hours to drive, we got there and got in the game. Not in the game, I am a bit to old, but I think I could have played for the other team.
The other team said they had like 60 people on the team when it got scheduled, but they only showed up with 15 boys, I think. It wasn't that many, I just thought it was a small warm-up group out there, but nope it was the whole team.
They had to borrow a face mask for one of the players. We mentioned that the boys we brought with us, could have gone and played. The game wasn't even close.
The Game
Snow scored and scored and scored. I could go on. I felt really bad for the other team they couldn't even do anything. Snow college had to kick the ball out of bounds so the other team wouldn't run it out of the end zone. They weren't going to take a knee. It was a rough game for the other team. I can't even remember who they played.
At halftime, it was 49-0.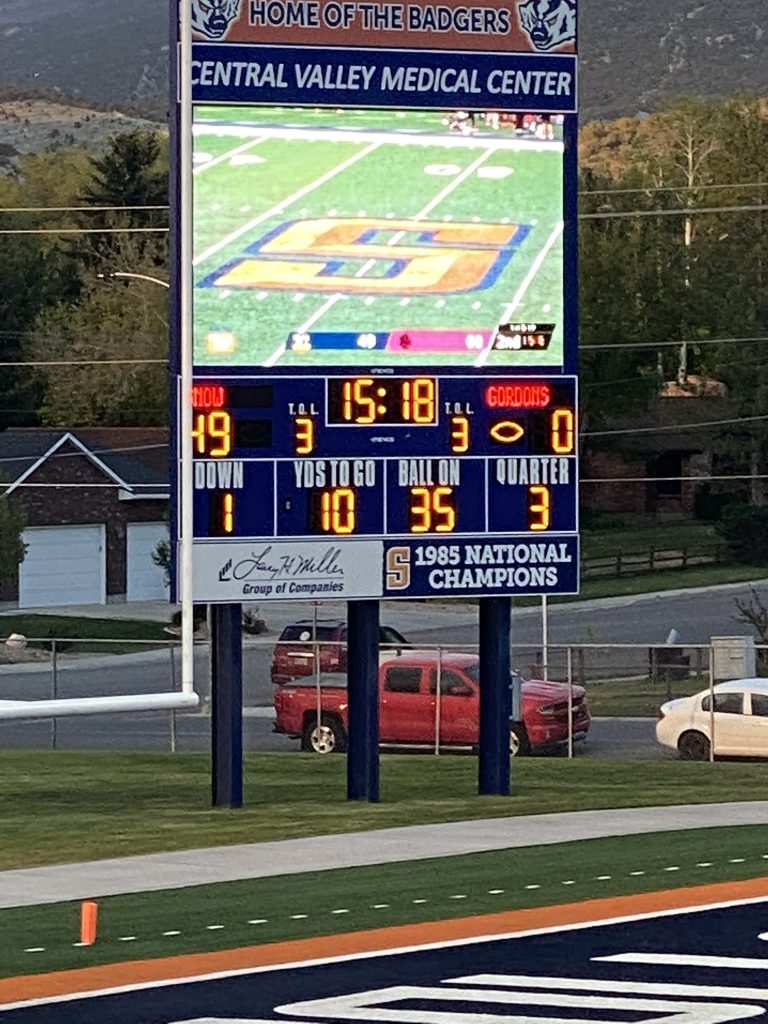 The final score was 77-0.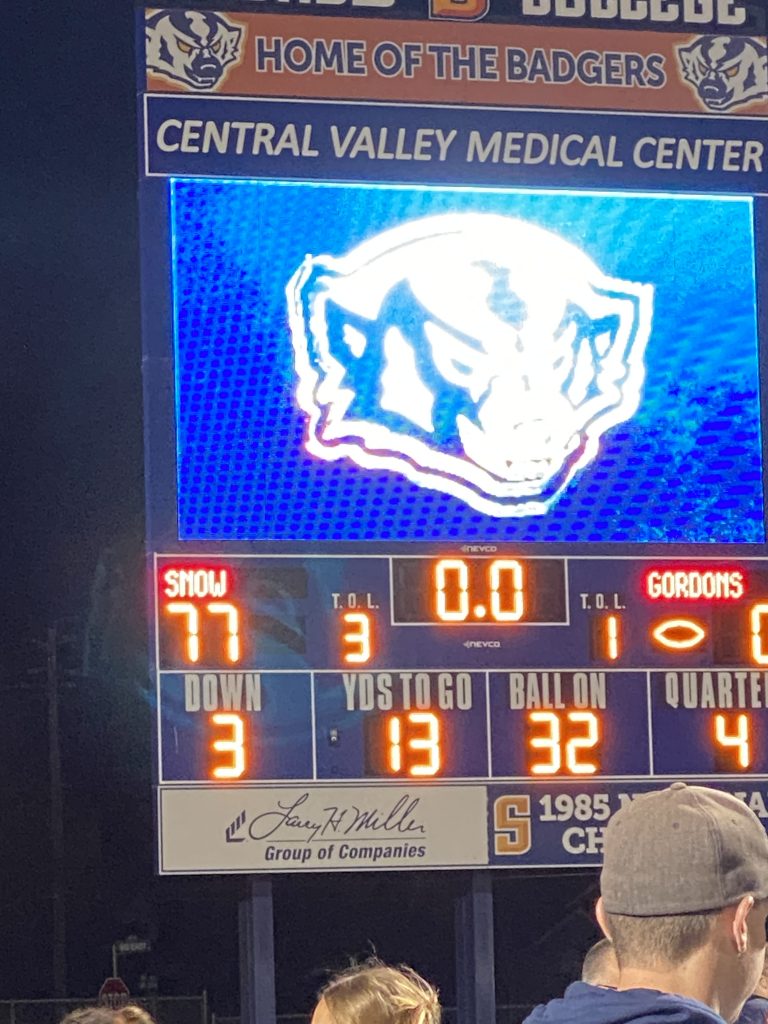 They came in second place in the 2021 Jr. College National Championship.
The drive home
We wanted to get some food, you know since we were hungry, and nothing was open past 10. We even went a different way home and nothing was open in the city we went to get on the freeway. So I guess nothing for us. The kids went to Betos since that is open 24 hours a day.
It was a good drive and a good thing to get away from the house during this COVID-19 stage of life. Hope it ends soon. I need to get back out there and see what the world is all about.