Before we went to Washington D.C. My wife didn't like the black suitcase for check-in anymore. I close my eyes and take a deep breath, to calm myself.
Found One
I found one on my favorite website, I really should get an affiliate link. That I thought that she would like.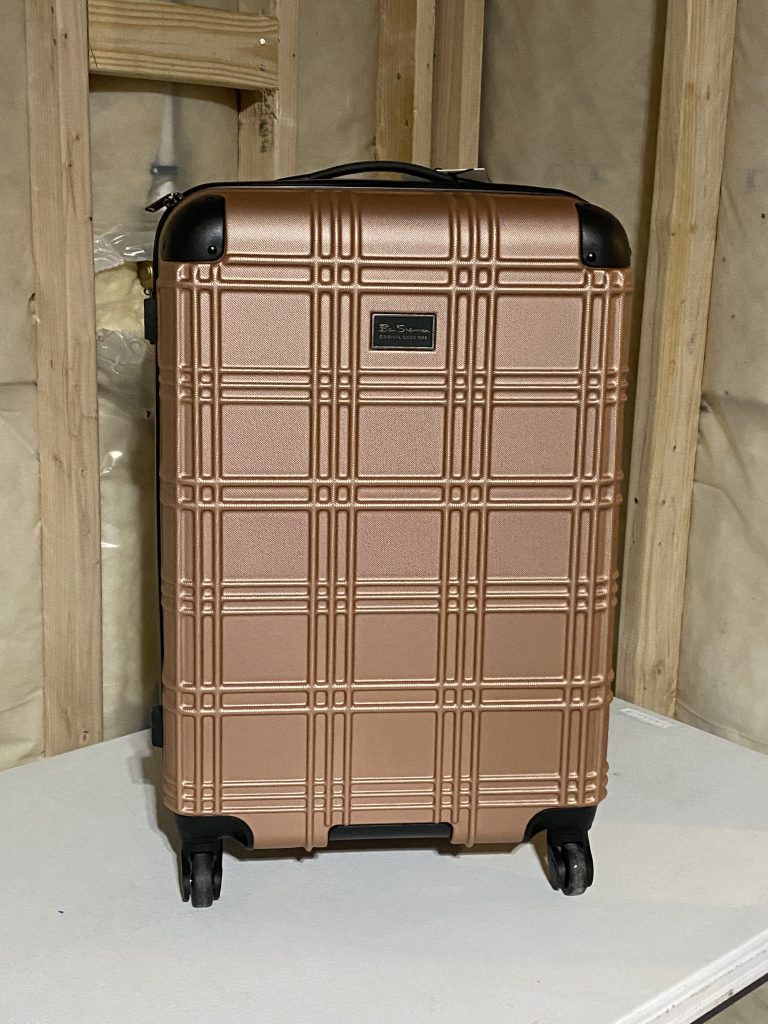 What Is It
Well, this is a Ben Sherman Luggage 24″ 4 wheel Luggage, it is Rose Gold. My wife loves Rose Gold stuff. I ordered this on May 1, 2022, thinking that this will come before we fly out. Well, it didn't it got lost somewhere. They sent out another one on May 10, 2022. She was upset that she couldn't use it. We managed.
Here are some facts
Overall dimensions

21″ (L) x 12.5″ (D) x 30″ (H)

Packing

20.5″ (L) x 12″ (D) x 28″ (H)

Weight
So you have about 39 lbs to add to this bag.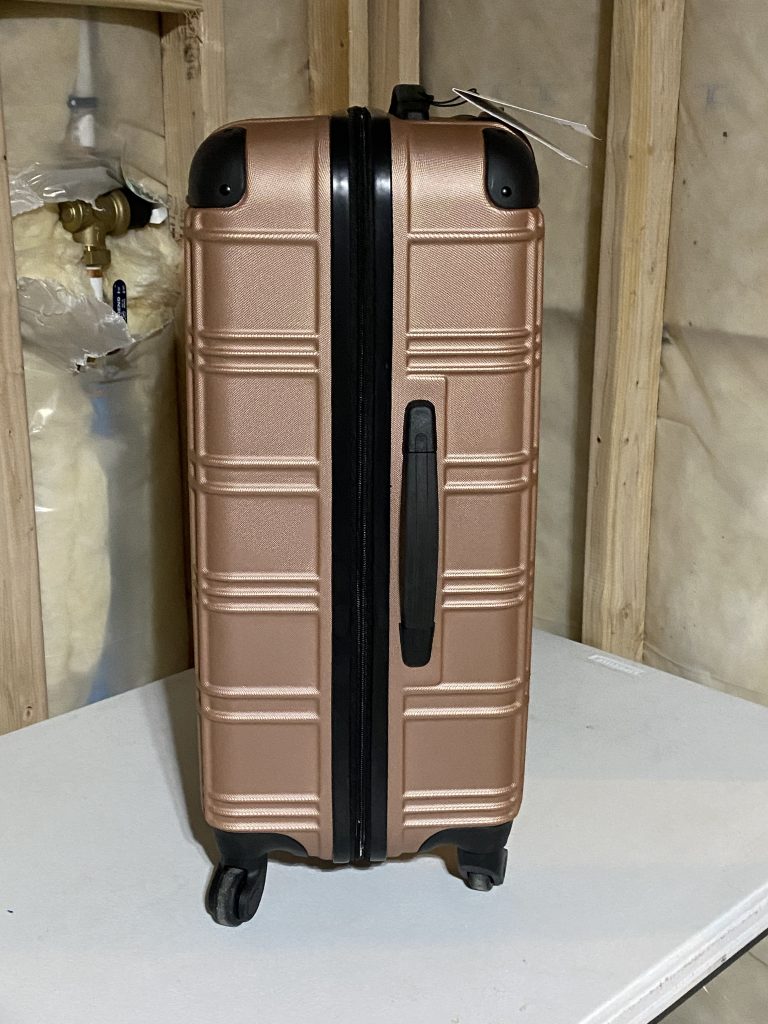 The cost was $99.99 for a 24″ checked bag. The carry-on is $180, so yea.
Haven't used
We haven't used it yet, I thought we would use it when we went to Hawaii, but my wife had other plans.
We will be using this on an upcoming trip and we will see how that handles.
I thought this is what she wanted. But, nope it isn't. I wonder what she will like.
Video
Check out the video I did in my unfinished basement.