I have called this one the Red suitcase since it is red.
History

Back in 2015 when we went on a cruise to Alaska, and we decided that we were only going to take a carry on and a personal bag. This is my wife's personal bag, as the previous post was her carry on for the trip. We thought this was going to be the best thing for her to help eliminate baggage. Since we didn't want to take on too much on as it is a pain the butt to haul all that stuff around.
Why this one

This one, of course, is a Ricardo Beverly Hills, that was the brand of the last one. Yes, they aren't the same color. We thought that with the big open top we could fit what she needed in there and it could act as a portable purse but not.
Design
It has one big zipper on the top and one on the front. When you open up the front you have a long mesh pocket you can put loose change in, phone, keys and stuff you need to thru airport security. It has a place for your phone. It always has the and a long pocket.
The Big pocket on the top opens up and it a place for your tablet and a place for your 13″ to 15″ laptop. My 17″ laptop wouldn't fit in it. I think it is designed to hold some clothes and some small toilettes.
It has a retractable handle, so if this is the only one you take you can pull it behind you. It also has a strap on the back of the suitcase so it can be placed on another suitcase.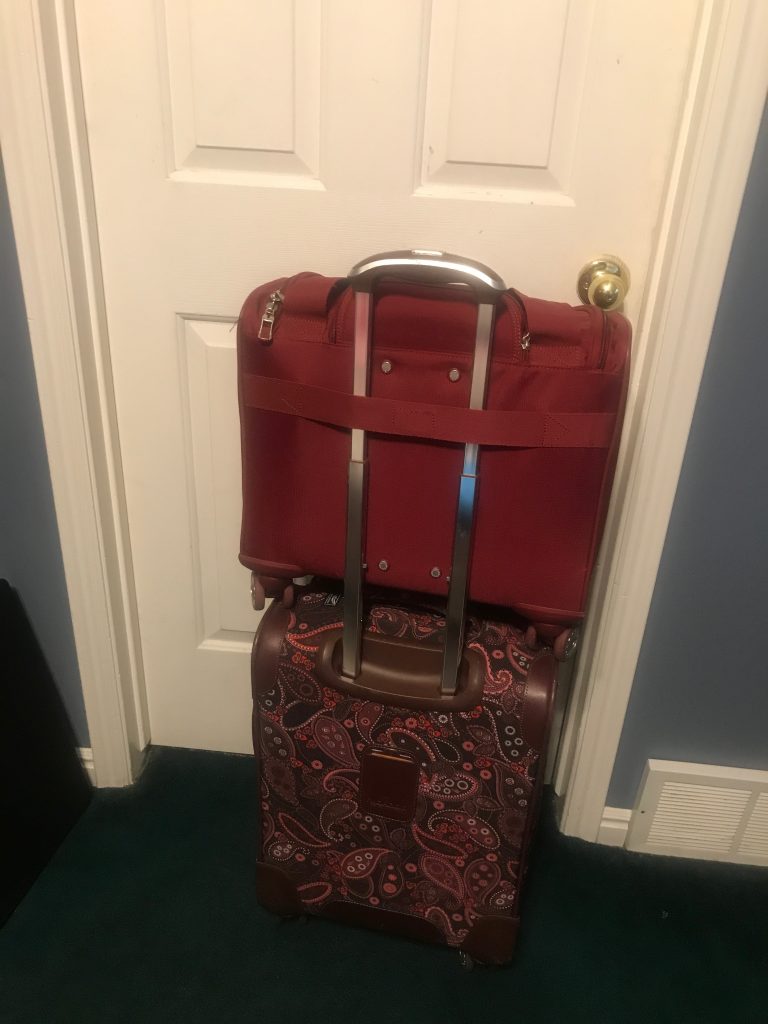 Functional
Was it really that functional? That is hard to say as it really wasn't what my wife was looking for. It could be useful for someone who could use it they in a way that is for them. It would fit under the seat in front of you. So it has that going for it.
My opinion
This bag could be of good use to someone who could use it for a couple of days on a trip. But for what my wife wanted to use it for, well, it just wasn't just practical and after a couple of trips to try and get this to work for what she envisioned it for. So that is strike one for me in getting a functional bag for her.