Today was spent in the great city of Puerto Vallarta, where there is a Walmart and a Sams club. Today we spent it in the mountains, riding some four-wheelers.
Puerto Vallarta is not on ships time, it is actually 1 hour ahead. So I wasn't sure what time we had to leave for the excursion of riding 4 wheelers. Was it 9:30 local time or 9:30 ship time. The shore excursion was booked thru the ship, so it was on the ships time, and 10:30 local time. That was a nice relief, as we needed to get some food first as it was going to be a long day in the sun.
Canopy tours
We walked off the ship and found the bus and boarded the bus. We got underway, then about 30 min into it we had to switch transportation as the big bus would have never made it up. We got up there and handed over our driver license and got a safety lesson on how the four wheelers worked. I guess that didn't stick too well, as one four wheelers tipped over, and three others hit trees.
We took a nice four wheeler ride thru the mountains, I was in the lead until some hot shot decided to pass everyone and take the lead and then do some showboating, not only kicking up dirt in my face but making it hard for people to actually enjoy the ride, like me.
Here is a video of the ride and some pictures.
After the tour
We had some downtime, I think that was planned in the tour, to push the food, drinks, and pictures on you. Since there was no food included and if you were hungry, you needed to purchase their food, which ran us $40 dollars. Yea and that along with the pictures it was about $90 extra dollars.
The ride back was delayed by about 30 more minutes. The ride back was in an open-air truck with benches and seat belts. It was an interesting ride back. We then went to Walmart, since it would have not been a true vacation if we didn't go.
Here is a picture of the Walmart from our Balcony.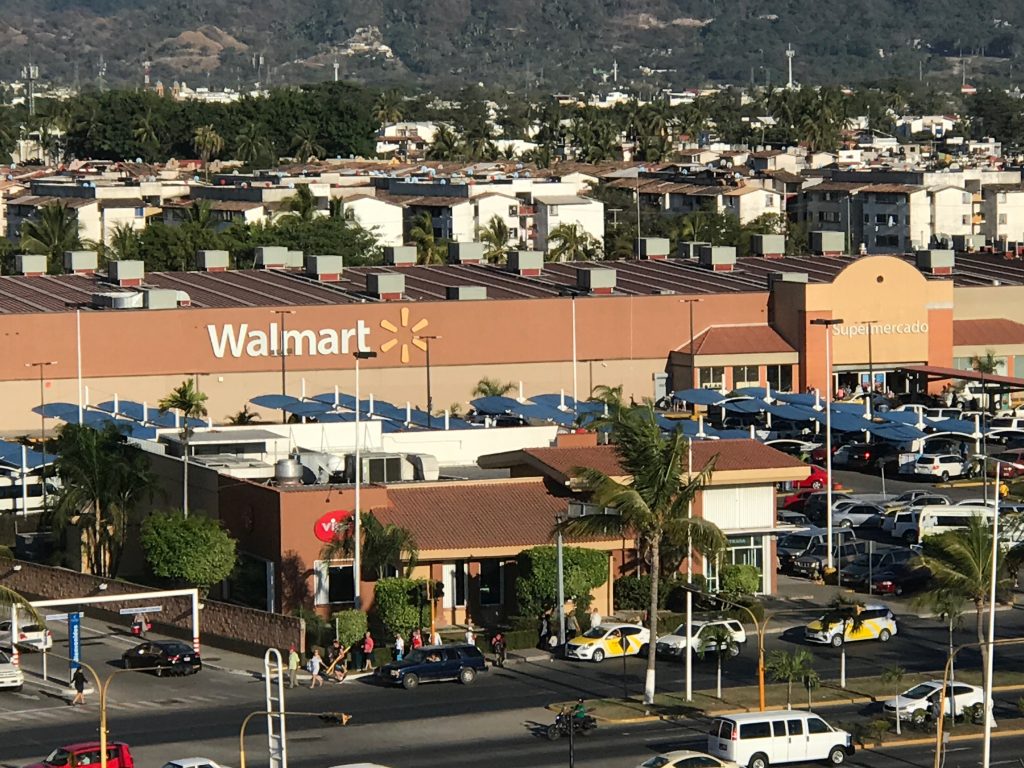 Another cruise ship
While we were leaving for the adventure, we saw another ship come into port, it was the Royal Princess, it was on the last port of a 49-day cruise. It repositioning to the West Coast from the East Coast. 
Here is a video of it.
Summary of the day
It was a long day in the sun, however, it was a fun day. I enjoyed the day. I only wished I could have ridden the 4 wheelers for a longer time period and done some better trails but for me an experienced rider that would have been awesome. But we had some beginners and rolling four wheelers and running into trees on the easy trail, they wouldn't survive the harder trails. I guess that is why they do the easy ones.