I took my tech back and I packed it with the stuff I will be needing on the trip. Yes, it was packed to the fullest as it can be. It was a heavy bag. I need to figure out if I need all this stuff. Lighter is better, right?
Here is what I packed in the bag.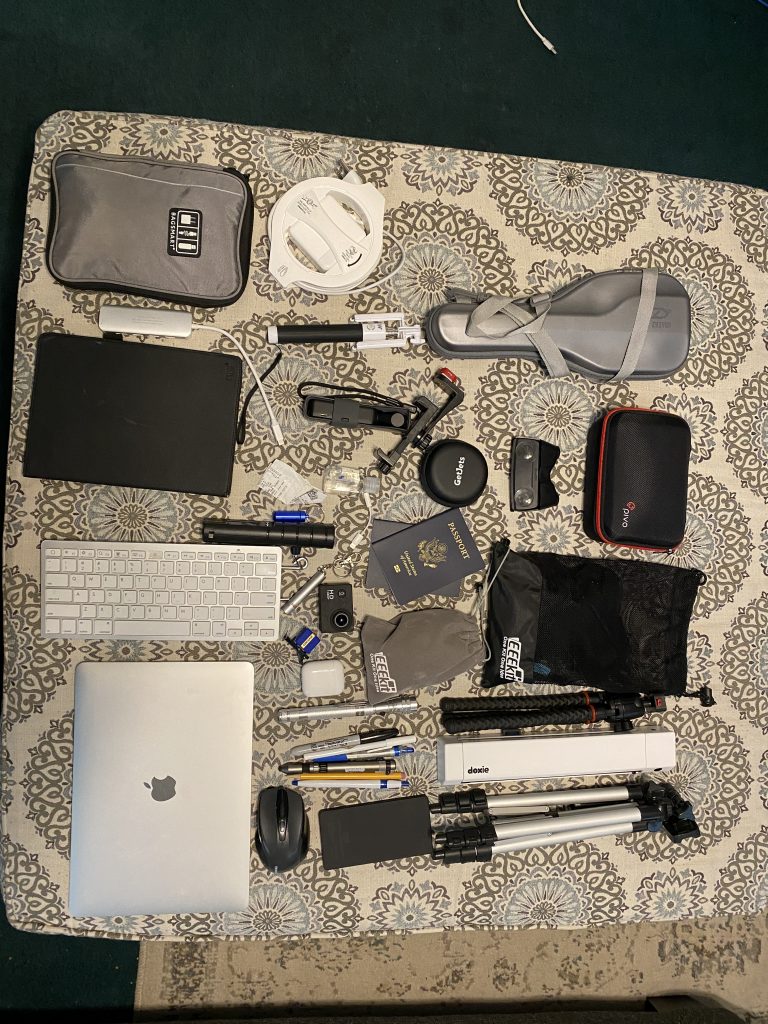 For a better understanding here is a video.