The packing of the tech bag has become a serious thing, I mean a very serious thing. Since that is the means to my recording of my trip for this blog.
What is in my bag
So what is in my backpack, let me break it down for you:
MacBook Air with charger
iPad Air
Mouse
Selfie stick
Smooth device
Mic phone for iPhone
Go pro want to be a camera

Extra Batteries
Accessories for the camera, like a chest harness

Cop Camera
Cord bag
A couple of lipstick chargers
Scanner, mobile
Passport
Cruise Tags
Sun Glasses
Telescoping lenses for iPhone
Tripod with camera
Small charger to charge for the iPhone on the plane
Scale to check the weight on the checked bag.
It weighed about 20 lbs. on my back.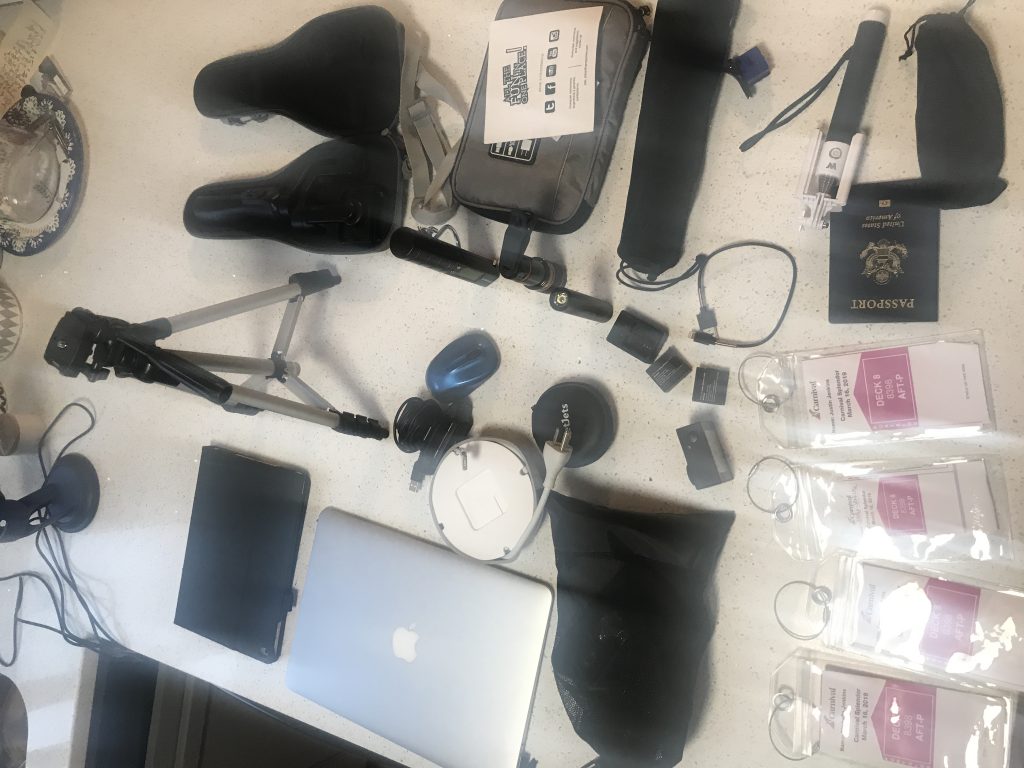 Did I use all of this stuff
Yes, I did use the stuff in this bag, some more than the rest. Click the link below for a video.