The time has come that no one wants to see come, that is the day you leave this behind.
But, the real world calls.
Morning
Woke up and had some breakfast, well what we could find. Packed up the campground. I really hate doing that. Packed up the motorhome. Returned the one wave runner we rented in Page, AZ.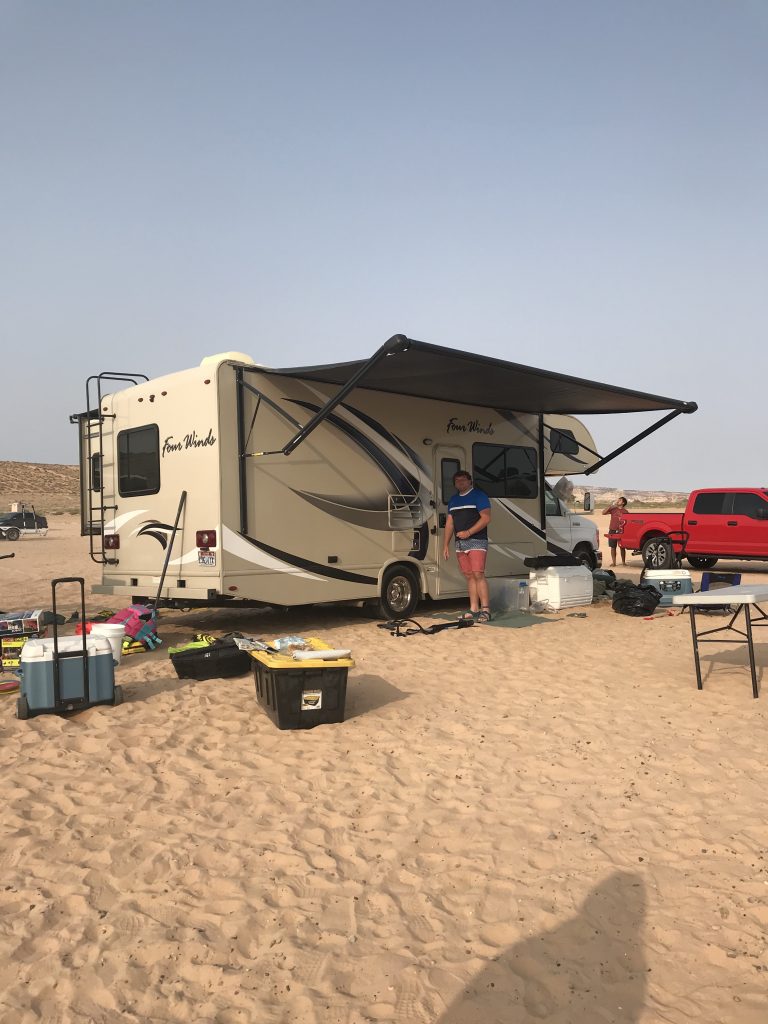 Afternoon
Finished packing up, got the boat in and the other wave runners we were returning to the rental place on the way home. Kids didn't want to leave. I don't want to leave, but the real world is calling.
We headed out, almost got stuck, but I powered through it and all was good. The RV dump was full. I know so we had to dump it at home. Well, not at home but at the RV dump place.
This is just makes the drive home longer.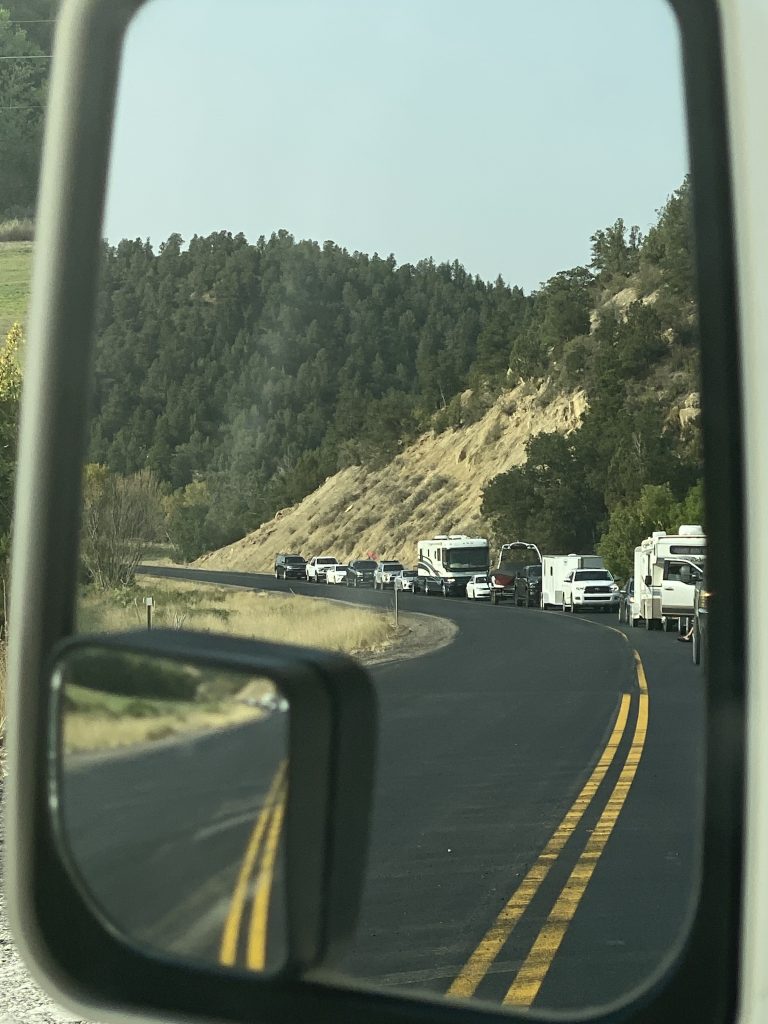 That is from the driver side mirror
Route home
We went the same way as we came, there is one difference we went up the canyon coming and went down the canyon going home. Man life I thought the brakes were going to fail. That is why that canyon isn't designed for semis. Here is the route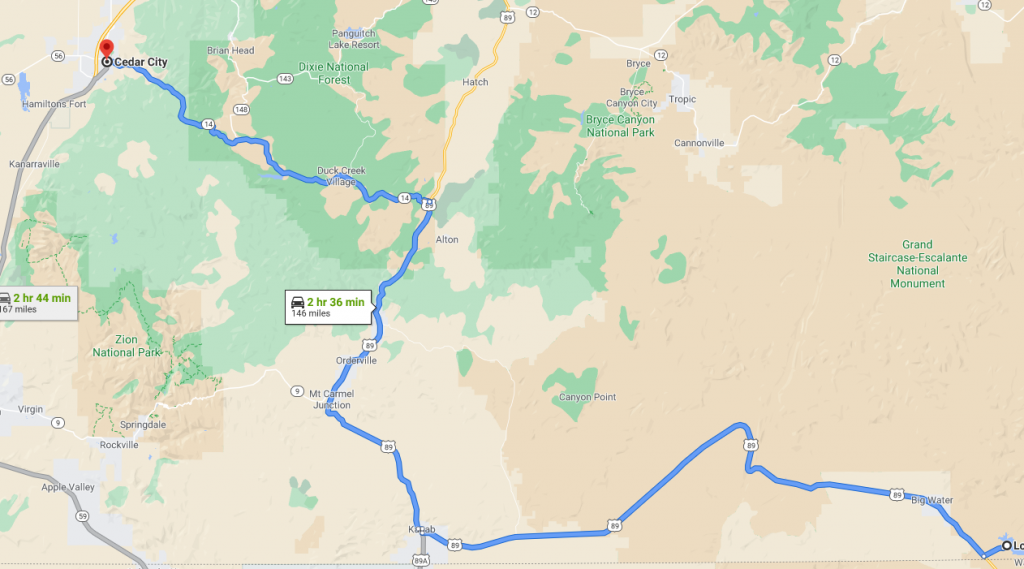 Cedar City to home
Dropped the two kids off, one goes to SUU and the other one goes to Dixie, down in St. George, Utah.  We then headed home What a fun trip and a needed time away from the real world and that COVID-19 crap.