If you have been following this blog, you know I must pack a tech bag when traveling. If you don't, yes, I pack a tech bag. What type of bag do I use?
Tech Bag
What entails a tech bag? One might ask. Well, it is a bag you throw all your tech items into. OK, not all my tech, but a lot of it. I used to use my school backpack. You can check out the blog. That was a Swiss backpack, about $90 on Amazon. But my wife hated when I wore it on trips due to what I filled it with.
Picked up
I have been looking at a company called Nomatic. They make bags, backpacks, and other stuff. I was looking at the Travel bag or the everyday bag. I wanted the following bag.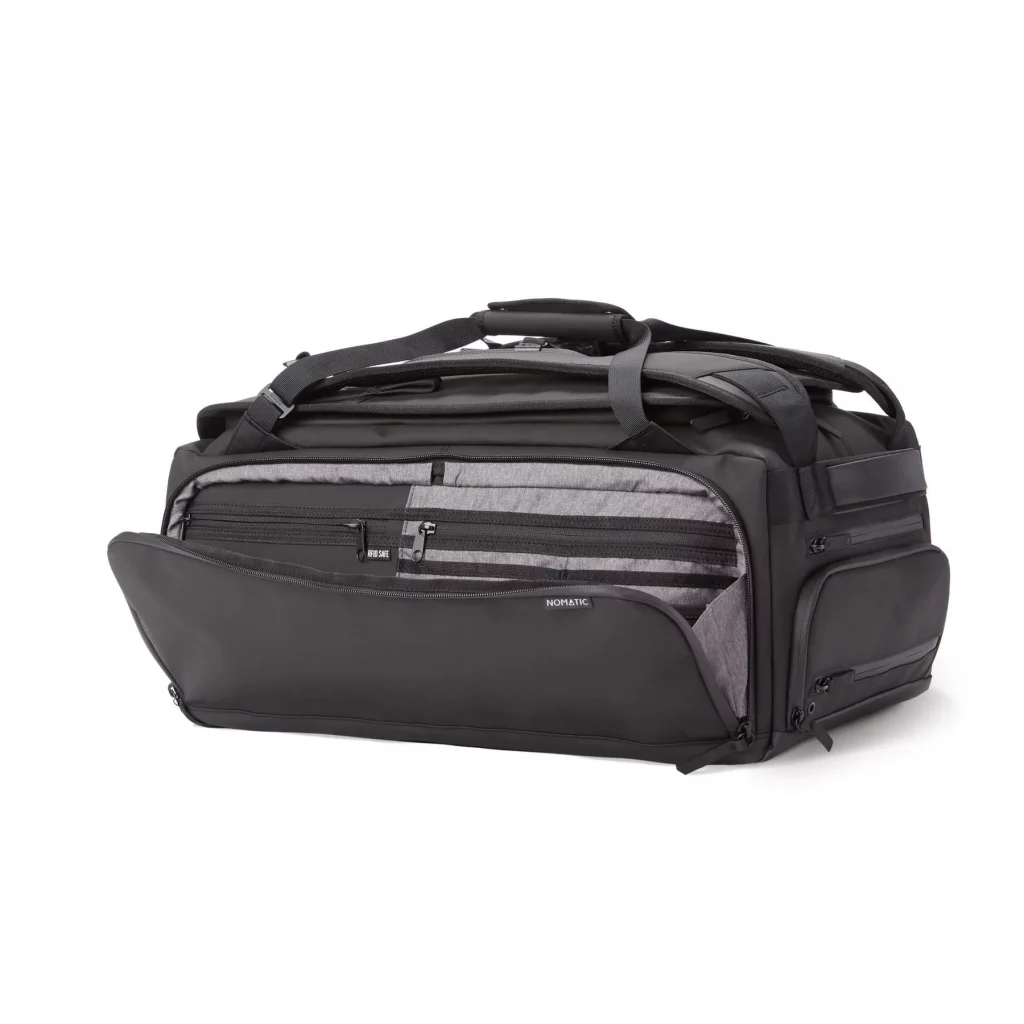 But that wasn't practical for what I wanted to carry. Here is the link to it
I picked up the everyday bag. However, it took me a while to pick it up due to the price of it. I picked it up for #187; it was on sale. Yea, you read that right, $187. This is the most expensive backpack I have ever brought.
Why this one
Well, it looked nice, and it had what I wanted and something that my wife wanted—a limited room. Well of sorts, it is still too big, according to her. But it works for me; I use it, and she doesn't wear it.
It has two different zipper parts, well, three if you count the small top pocket. Let's look at the other pockets.
Front pocket
It has a RIFD pocket on the inside of it, which you can lock if you like.
Below that pocket, you have a zipper pocket and a place for your pens or an Apple pencil. It also has two mesh pockets as well.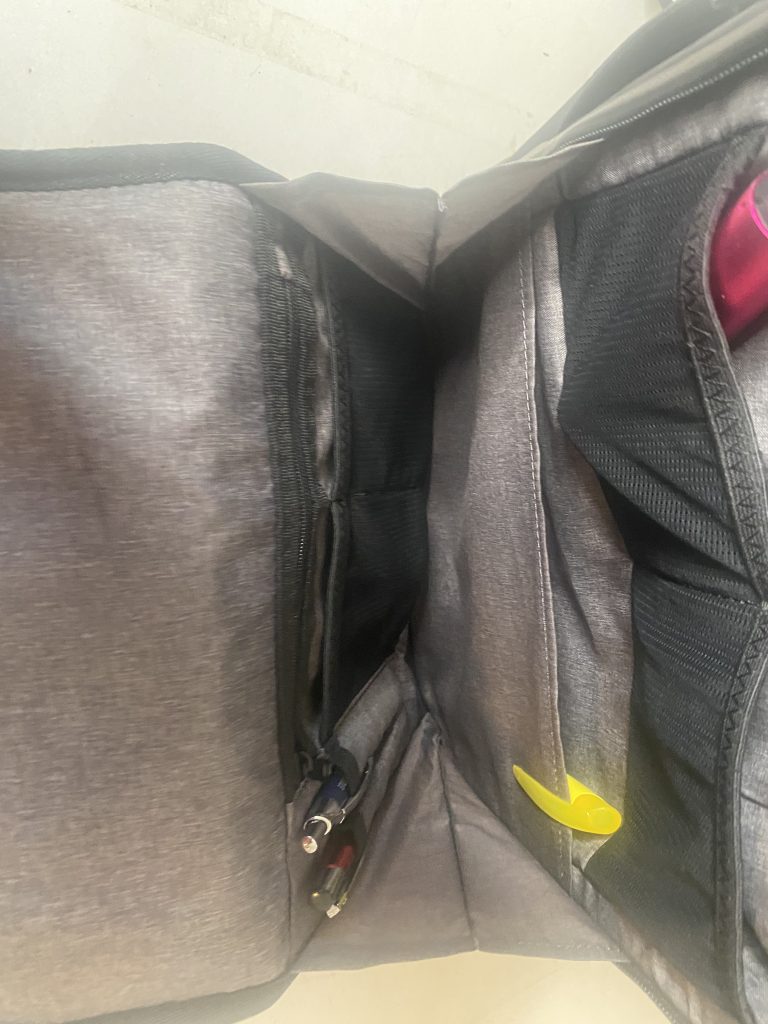 The other side of the front pocket has
Four mesh pockets
A pass-thru for a charging cable
A notebook pouch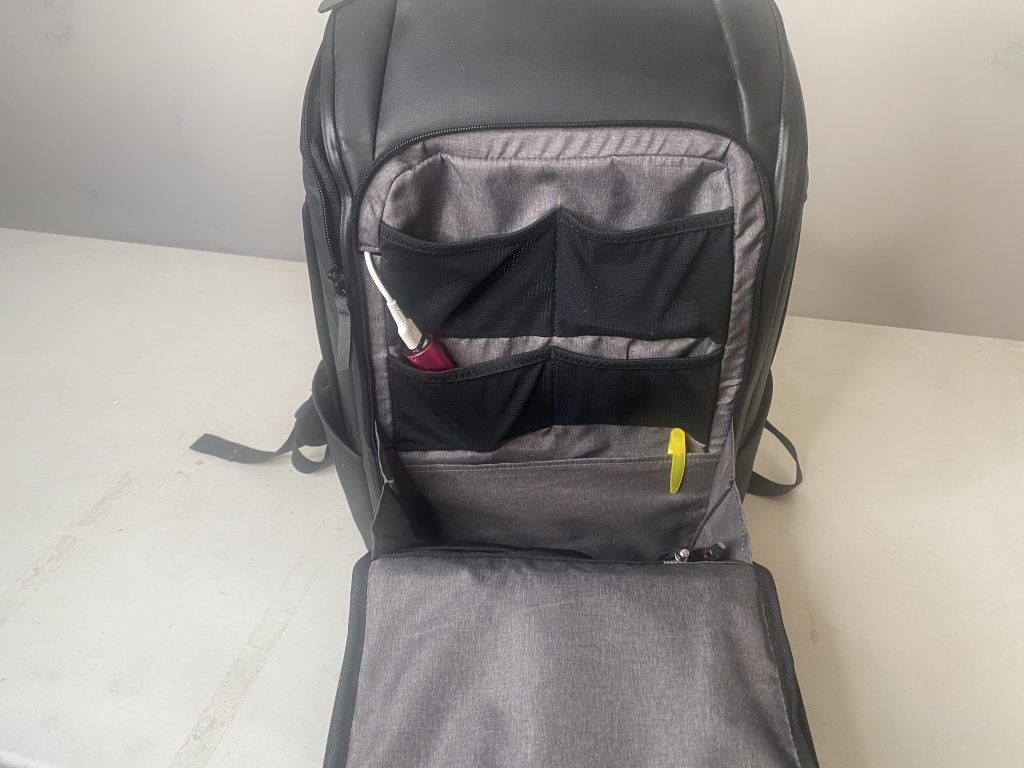 Back zipper pocket
On the front side of the back pocket, you have two big zipper pouches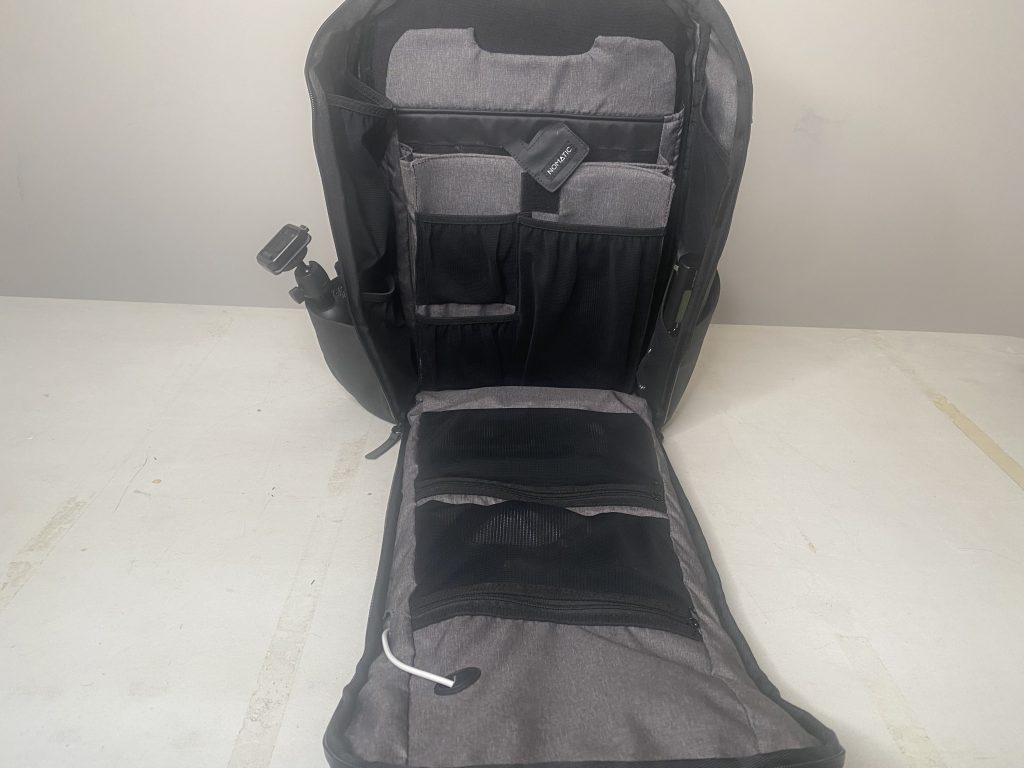 Back of the back section, you have the following
Four side mesh pockets

1 sunglasses carrying case

2 small mesh pockets
One large mesh pocket
Folder/notebook pocket
Tablet pocket
Laptop pocket
Back of the bag
You have a pass-thru for putting on a suitcase and can hide your straps to act like a briefcase. There is even a secret pocket (not shown).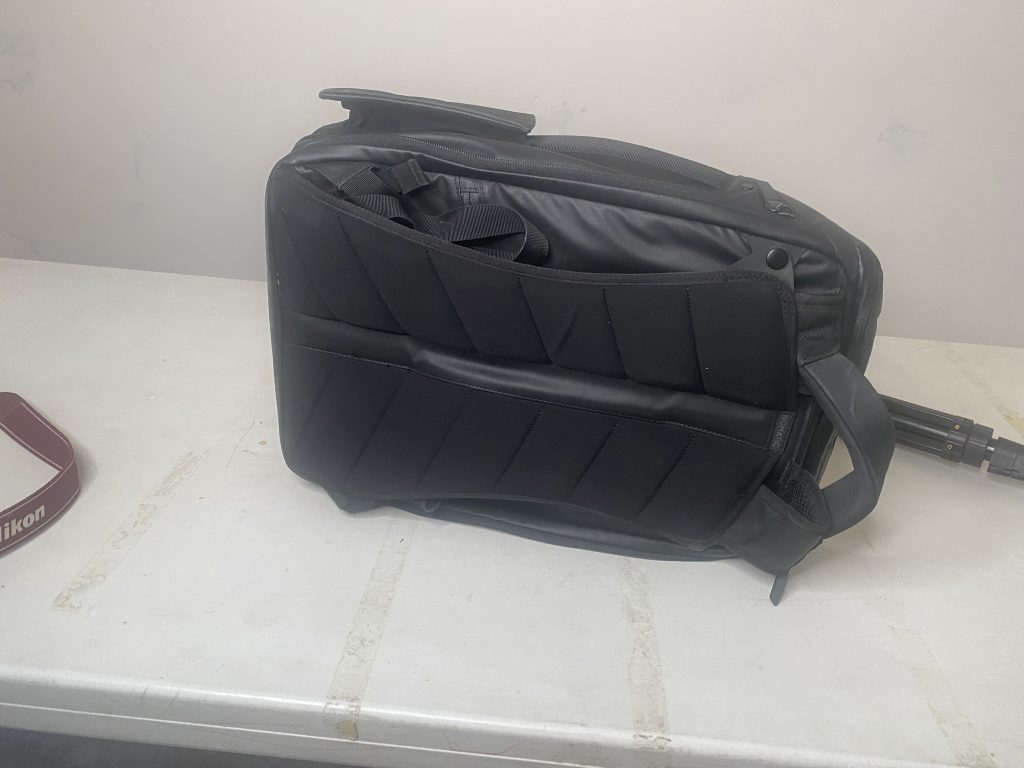 Top of bag
You have a small pocket where you can fit your phone and charge it or other miscellaneous things.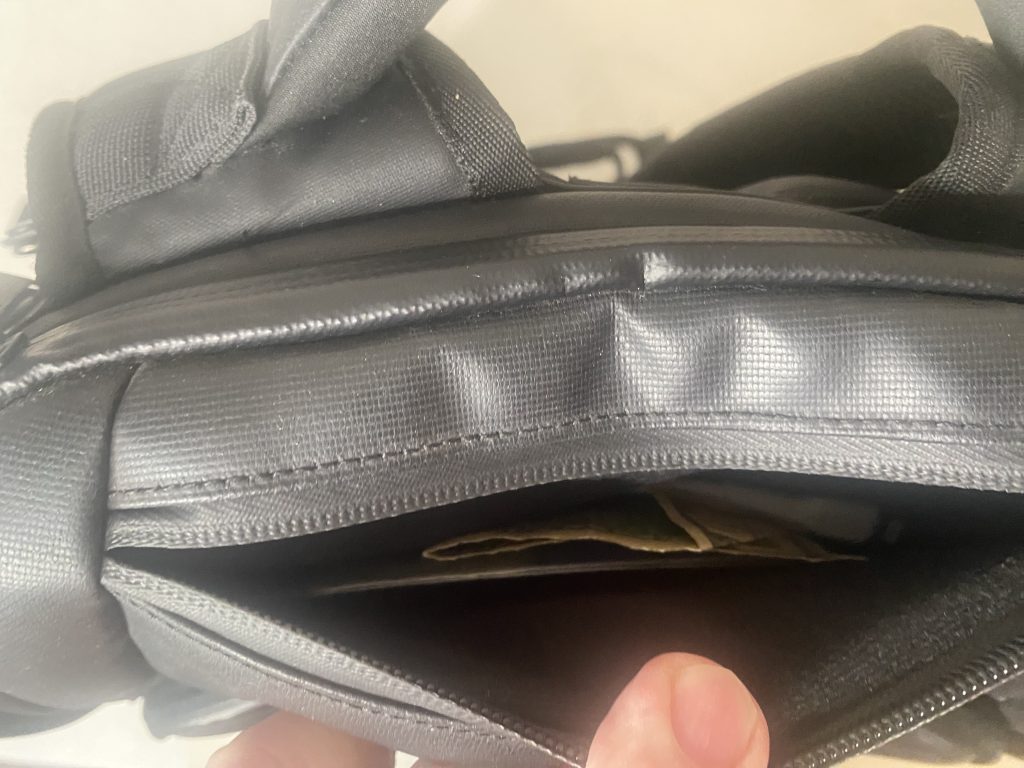 Side of bag
Both sides feature a handle, magnetic water bottle holder, or a small tripod.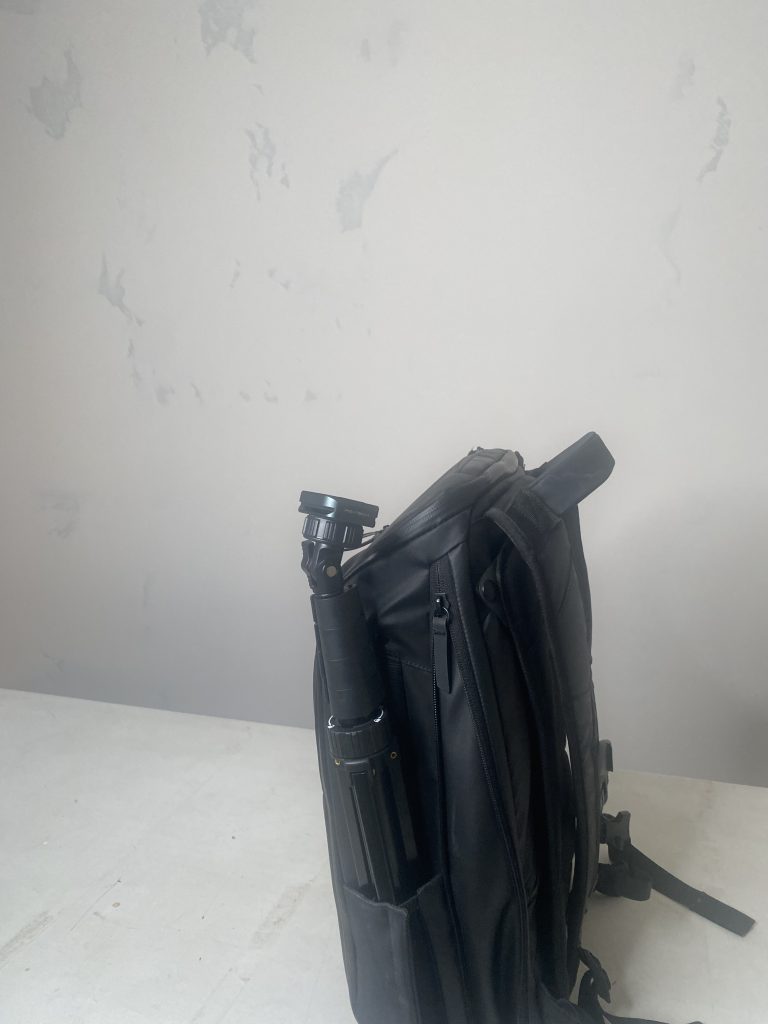 At this time
I only use this as a travel backpack since I don't go anywhere. I work from home and don't go into the office anymore, well, once every month, maybe.
It has been a perfect bag. I am glad I picked this one up.
Video
Yep, I did a video, and you can view it here.