When flying to Hawaii, you have several choices. Depending on where you live, you can fly Hawaii's official airline.
Hawaii
Here is Hawaii: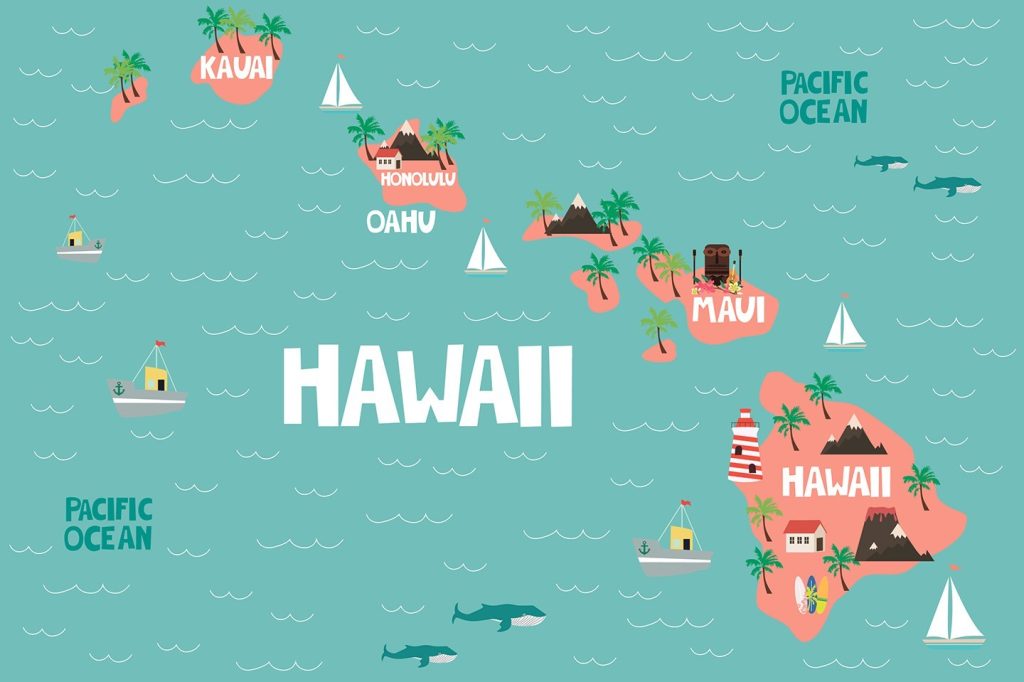 If you look at the image, you will see that it is all islands, so what is the best way to get around the other islands? There are no roads to the other islands. So how do you get to the other island? Good question, right?
There are the following options:
You have your options.
Airline
When Hawaiian Airlines first started, it was called Inter-island Airways. The first flight happened on November 6, 1930. This was flown on a Sikorsky S-38s flying boat. It flew from Honolulu to Hilo. However, it had to make stops in Moloka'i and Maui.
They changed to Hawaiian Airlines on October 1, 1941.
They had the island covered. Now what about the rest of the world? Well, that happened from 1984 to 1994.
What? It took 40-something years to expand out of Hawaii. In 1985, it got a Lockheed L-1011 Tristas. This was a once-a-day flight to Los Angles.
This flight put Hawaiian in direct Competition with some major US carriers for the first time.
The US wasn't the only dentation they had their eye on. They entered the international Market by flying to Australia and New Zealand. They were expanding.
Interestingly, they started building the Maui Kapalua Airport, But they filed for Chapter 11 bankruptcy. They came out of it more robust and got a tremendous all-jet fleet.
Second Bankruptcy
This happened in 2003 when it continued to operate, but it was missing $4.5 million in the pilot's pension plan. It took a couple of years to come out of it. But it seems like they are doing good.
Fleet
| | | |
| --- | --- | --- |
| Aircraft | In Service | Orders |
| Airbus A321 NEO | 18 | 0 |
| Airbus A330-200 | 24 | 0 |
| Boeing 717-200 | 19 | 0 |
| Boeing 787-9 | 0 | 12 |
Some 787 are coming to the FleFleeto, the FleFleetems to be getting better.
Code Share
You might ask yourself the following:
What in the heck is Codeshare?
Well, it is a business arrangement the airlines team up with other airlines to do some flying. Hawaiian has the following Codeshares:
| | | |
| --- | --- | --- |
| Air China | Japan Airlines | Turkish Airlines |
| American Airlines | JetBlue | United Airlines |
| China Airlines | Korean Air | Virgin Australia |
| Delta Airlines | Philippine Airlines | |
Non Stop from Mainland America
| | | |
| --- | --- | --- |
| Austin | Boston | Las Vegas |
| Long Beach | Los Angeles | New York City |
| Oakland | Ontario, Cal | Phoenix |
| Portland | Sacramento | San Diego |
| San Francisco | San Jose | Seattle |
So there are a few places you can fly direct from.
Asia and South Pacific
| | | |
| --- | --- | --- |
| Auckland | Cook Islands | Fukuoka |
| Osaka | Pago Pago | Papeete |
| Sapporo | Seoul | Sydney |
| Tokyo | | |
Hawaiian Facts
Why Hawaiian Airlines? Well, this is the official airline of Hawaii. And it is the largest Operator of commercial Flights to and from the United States state of Hawaii. Here are some facts.
Founded
Commenced October 6, 1930
Hubs
Frequent Flyer
Fleet Size
Destinations
Parent company
Headquarters
Revenue
Employees
The above information was taken from :
Hawaiian Airlines. (2023, August 14). In Wikipedia. https://en.wikipedia.org/wiki/Hawaiian_Airlines
Thoughts
Every time I have flown to Hawaii, well twice, I have passed on Hawaiian Air. I have flown out of Las Vegas. One was a Red Eye, and the other was at 5 PM. Why? Well, it was cheaper to drive to Vegas and fly out.
I enjoy flying Hawaiian. However, on the way back from Maui, we passed on an Airbus 321, which didn't have a seat-back entertainment system. That wasn't a good thing.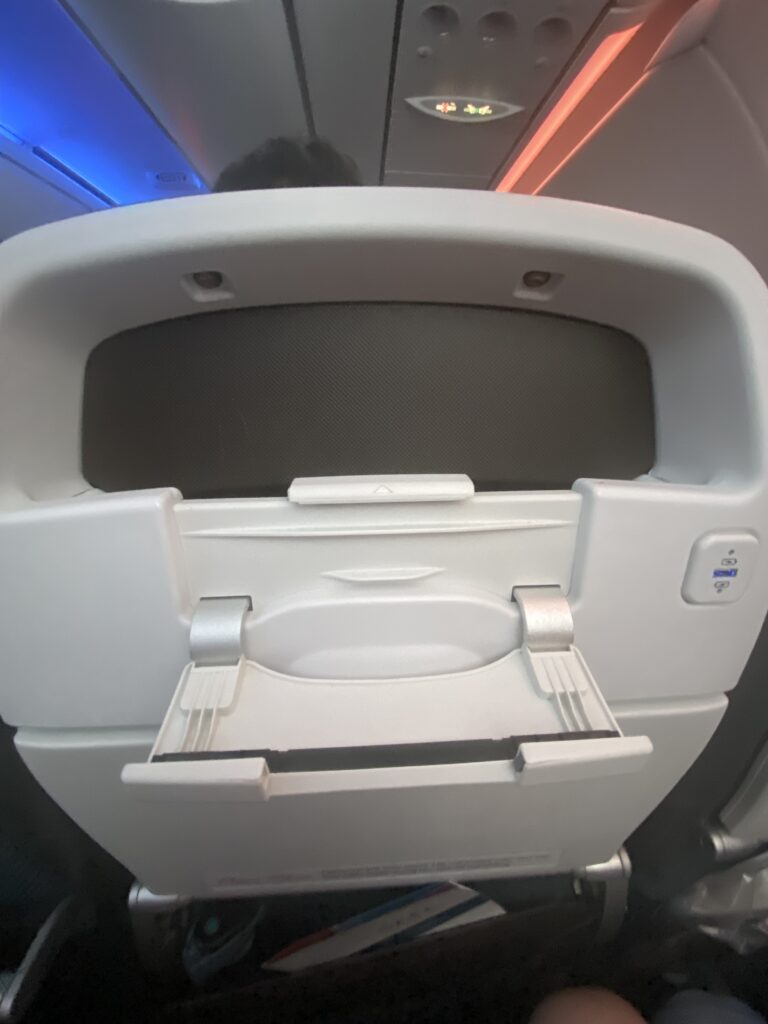 You should have a seat-back entertainment system if flying over the ocean. I hope the B787 has in-seat entertainment.
I would recommend flying with Hawaiian.
Video
You Know I did a video.