Joined the airline market in August of 1998 as NewAir. So, what is up with this airline company? Let's find out.
What is
JetBlue thought the model of Southwest Airlines was good, and it came into the United States of America market as a low-cost airline. It does have headquarters in Utah, Florida, and the main one in the Queens borough of New York City.
If JetBlue followed Southwest, what set it apart… Well, if you look at the amenities, that is the difference.
In-flight entertainment
TV at every seat
Satellite Radio
Pick your seat before boarding.
Southwest has a fleet of Boeing 737s, which makes it a great thing for maintenance and pilots. JetBlue went the way of the Airbus A320 Family.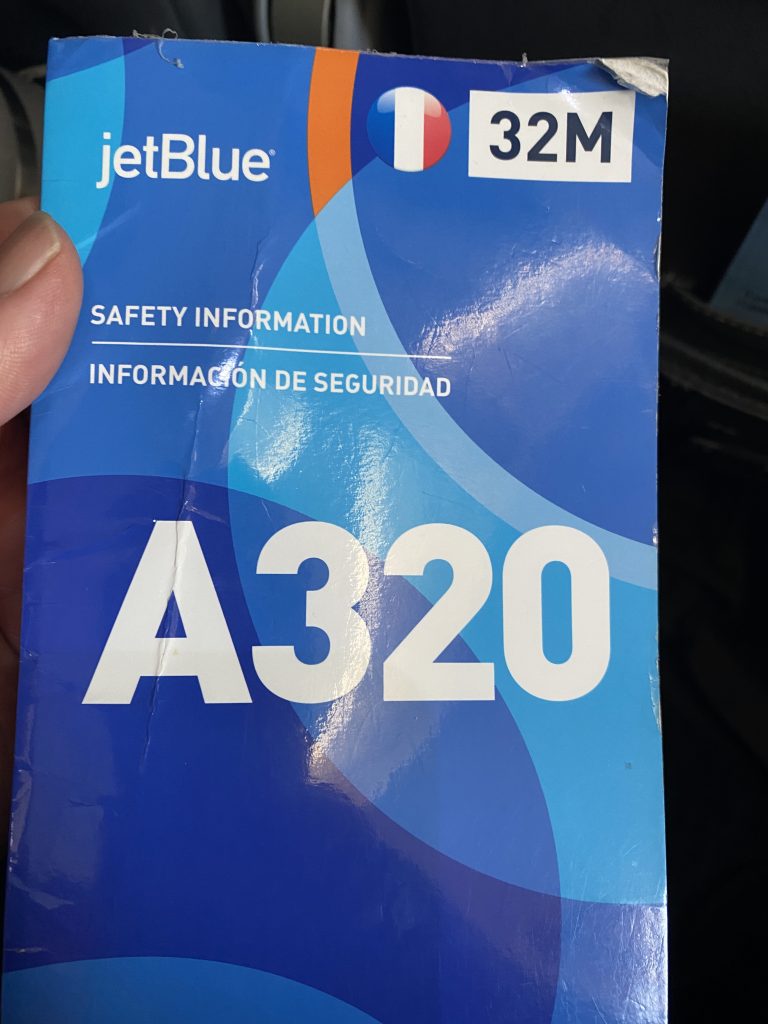 First flights
In September 1999, it had 75 initial take-off and landing slots at John F. Kennedy Airport in New York City. By the time it started flying from Buffalo and Fort Lauderdale.
History
In the 200's, they were one of the few airlines to make a profit after the 9-11 attacks. Those events pushed back the IPO to April of 2002.
2005, the profit had plunged from $8.1 million to merely $2.7 million, mostly due to fuel costs.
There was someone who didn't like JetBlue very much; the Internal Association of Machinists tried to unionize JetBlue's ramp service workers. However, the ramp workers didn't get unionized.
They have experienced money issues, like any other company. They did some moving around, sold some A320s
In 2007, Lufthansa and JetBlue did a code share thing. However, it wasn't a typical codeshare. Lufthansa brought up 19% of Jet Blue. Thus making it an option for connections from Lufthansa to JetBlue in
Boston
New York (JFK)
Orlando International Airport
When the codeshare was enacted in 2010, JetBlue moved to the Sabre reservation system. This helps in making connecting flights between the two airlines.
Sell tickets on each other's planes.
Transfer Luggage and passengers between the two
Combine frequent flyer programs.
Some bullet points
Partnered with BalckBerry and Yahoo.
2008

Partner with Aer Lingus
Added Orlando, Florida

Gateway to the Caribbean, Mexico, and South American

Decided to charge people for blankets and pillows
Charging people for extended-leg room
Opened its new terminal at JFK, cost $800 million.

2010, partnered with South African Airways and American Airlines

American Airlines partnered ship ended.

2011

Entered into an interline agreement with Atlantic and Jet Airways

2013

Started Mint, a premium cabin service on Transcontinental and select Caribbean flights.

2015

They got a license to charter flights to Cuba.

2016

Failed to acquire Virgin America

2018

Returned to Ontario International Airport
Opened up Steamboat Springs in Colorado
Bozeman, Montana

2019

Started to fly from Boston and New York to London
Joined with Norwegian Air Shuttle

2020

American Airlines joined the Northeast Alliance

2021

Mint Suite for the transatlantic flights

2022

Tried to acquire Spirit Airlines
Plans to fly to Paris in 2023 from New York

2023

Plans to fly to Amsterdam
Fleet
| | | |
| --- | --- | --- |
| Aircraft | In service | Orders |
| Airbus A220-300 | 17 | 83 |
| Airbus A320-200 | 130 | 0 |
| Airbus A321-200 | 63 | 0 |
| Airbus A321LR | 7 | 5 |
| Airbus A321 -NEO | 20 | 39 |
| Airbus A321X6R | 0 | 13 |
| Embracer 190 | 48 | 0 |
They use the above to fly to 104 places, most within the United States and the Caribbean. A smaller selection of some international flights
Code Share
| | |
| --- | --- |
| Aer Lingus | Lot Polish Airlines |
| Air Serbia | Porter Airlines |
| Azul Brazillian | Seaborne |
| Cape Air | Silver |
| El Al | South African |
| Eithad | Qatar |
| JSX | Royal Air Maroc |
| Hawaiian | Turkish |
| Iceland Air | |
Facts
Founded
Commenced
Focus Cities

Boston
Fort Lauderdale
Los Angeles
New York — JFK
Orlando
San Juan

Frequent flyer
Fleet Size
Destinations
Headquarters

Long Island City, Queens, New York

Founder
Employees
My Thoughts
I have flown on JetBlue a few times, and it is a pretty good airline. The in-flight entertainment was OK, but not the best. My wife's TV wouldn't work back from Ft. Lauderdale. Believe me, I heard about it for 5 hours.
The service has been good the times we have flown on JetBlue. They have evolved their product from a low-cost airline to flying internationally with suites. Now, I have only flown on them in the States. So I can't say anything about the suites. Now that they have picked up Spirit Airlines, I wonder what is next for the Airline.
Video