As I mentioned before my packing cubes are in Argentina so I needed some new ones and I found these on Amazon.
Now, I used them when I went on our Mexican Riviera Cruise back in March. They were OK and not what I was expecting.
Old Ones
Now the ones looked like this but blue and not pink. You can read about those here.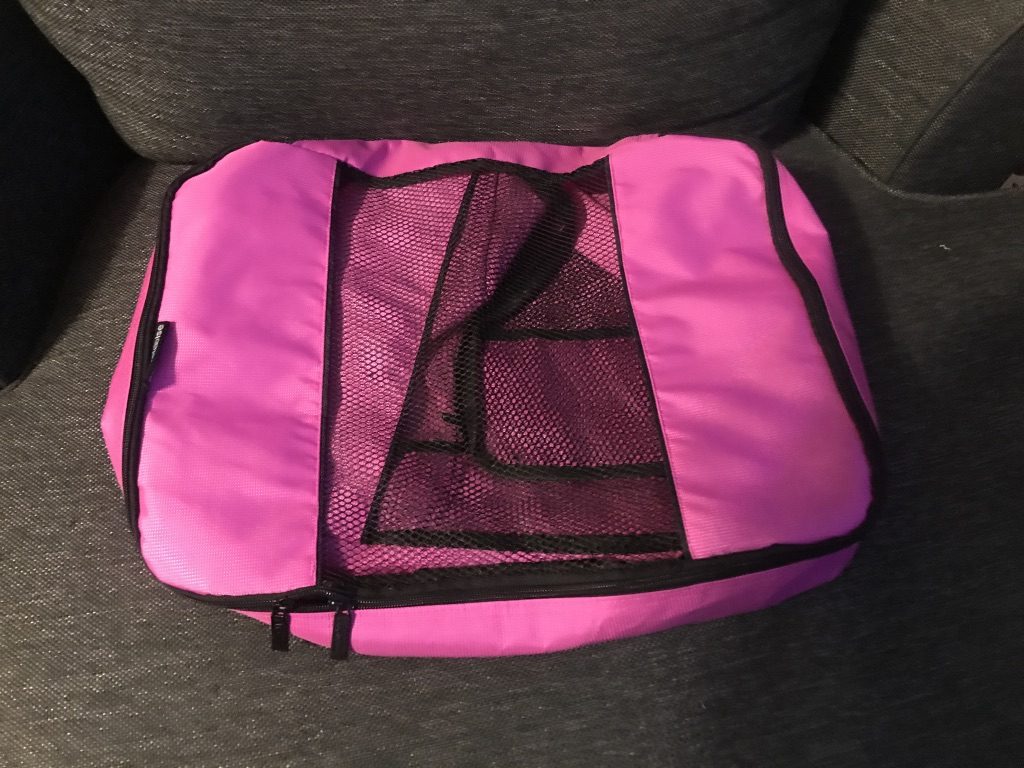 I liked the old ones, however, I let my son take them.
New ones
I spent some time looking at bags and I found ones that I really really liked, but I can't justify spending $35 dollars on packing cubes. Maybe if I got my affiliate store up and running it could pay for them.  But anyway, my trip aboard the Carnival Splendor going to the Mexican Riviera was fast approaching and I thought I needed some packing cubes. So I found the following on Amazon
***Not an affiliate link****
https://www.amazon.com/gp/product/B014VBHJ16/ref=ppx_od_dt_b_asin_title_s00?ie=UTF8&psc=1
***Not an affiliate link*** (I really need to get one)
I ordered them on Feb. 13, 2019, and I got them like 2 days later. They can in this box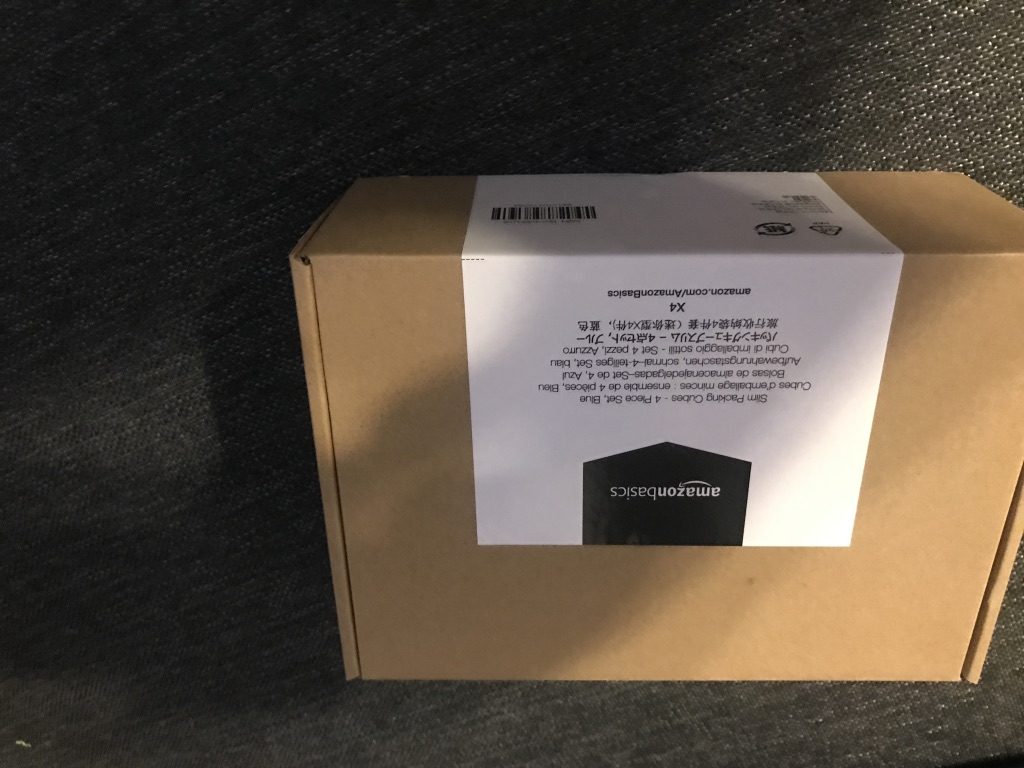 I was thinking I did make a mistake they don't look that big. So I opened it and found four of these.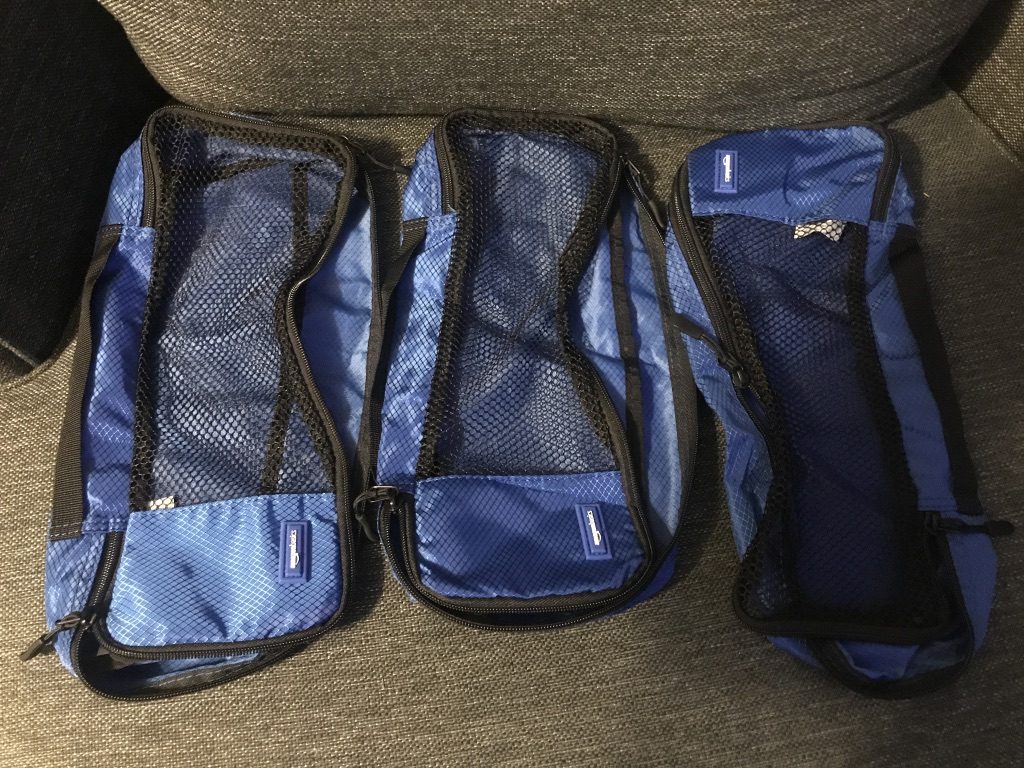 Plus with the way, I pack I have more clothes than the average person. Some people say it is because I am fat and that my clothing is bigger. Don't get me started. Back to the topic.
Packing cubes
So I put them to the test for the trip, Now with the size of the packing cubes, I know I wasn't going to be fitting my pants, shirts in the cubes. I mean look at the size of one of them.
I fit socks and some underwear in one of them. If you look at the picture on the Amazon link, or just right here
You will see that they were able to fit all four into the suitcase plus shoes. Yea, I don't get it as well.
Here are some pictures of them
My opinion
So with only using these just once I am not really sold on them. I can see them having a use for packing when mixing them with others and really maxing the use out of them. I just really wasn't impressed with the functionality of them and that I couldn't pack what I wanted in them. I wasn't trying to take the kitchen sink, but the fridge would have been nice.