Someone told my wife to go here as it was the best steak they have ever had. We will see.
What is this place
According to Caesars.com, this is what they had to say
"Authentic French cuisine, and a wine list that doesn't quit, Mon Ami Gabi has become a fast favorite in Las Vegas. "
Where at
This is located in the Paris Hotel at 3655 S Las Vegas Blvd South, Las Vegas Nv 89109
Food
Here is the menu (PDF Version)
What did we get
Here is what I got.
The Hanger Streak.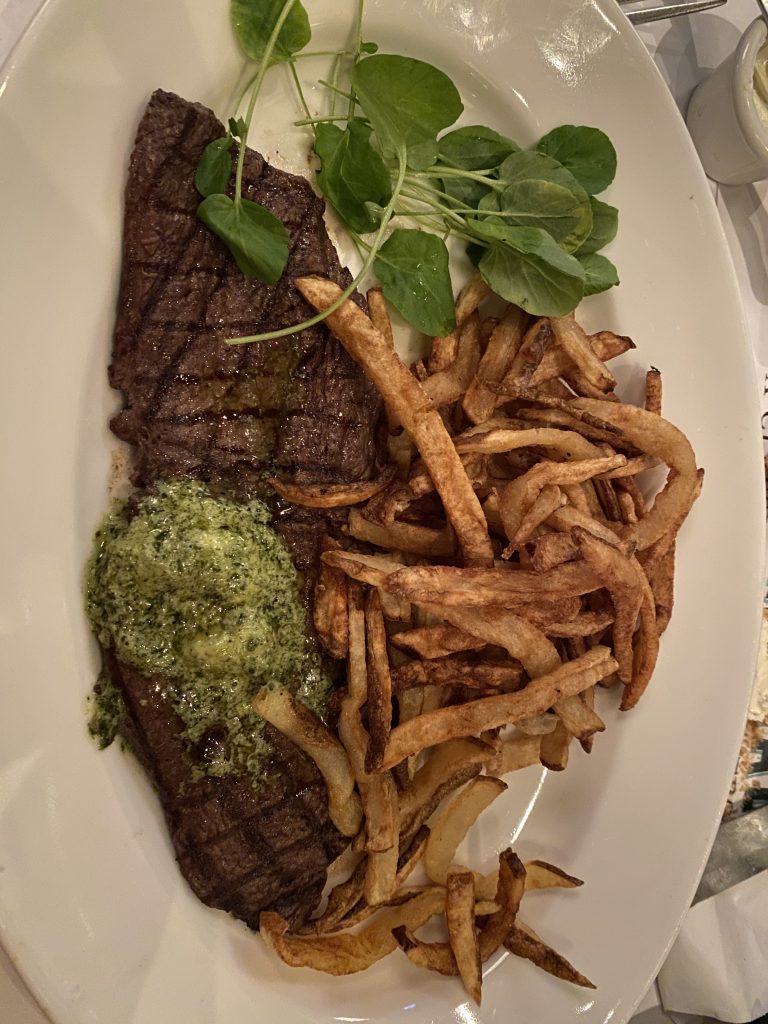 My Thoughts
I like my steak medium-well, I liked this steak it was nice and tasty. I like to put some steak sauce on mine. But, I didn't need to have any. It was so tasty. I ate every bite of it. I also got a salad, I like salads.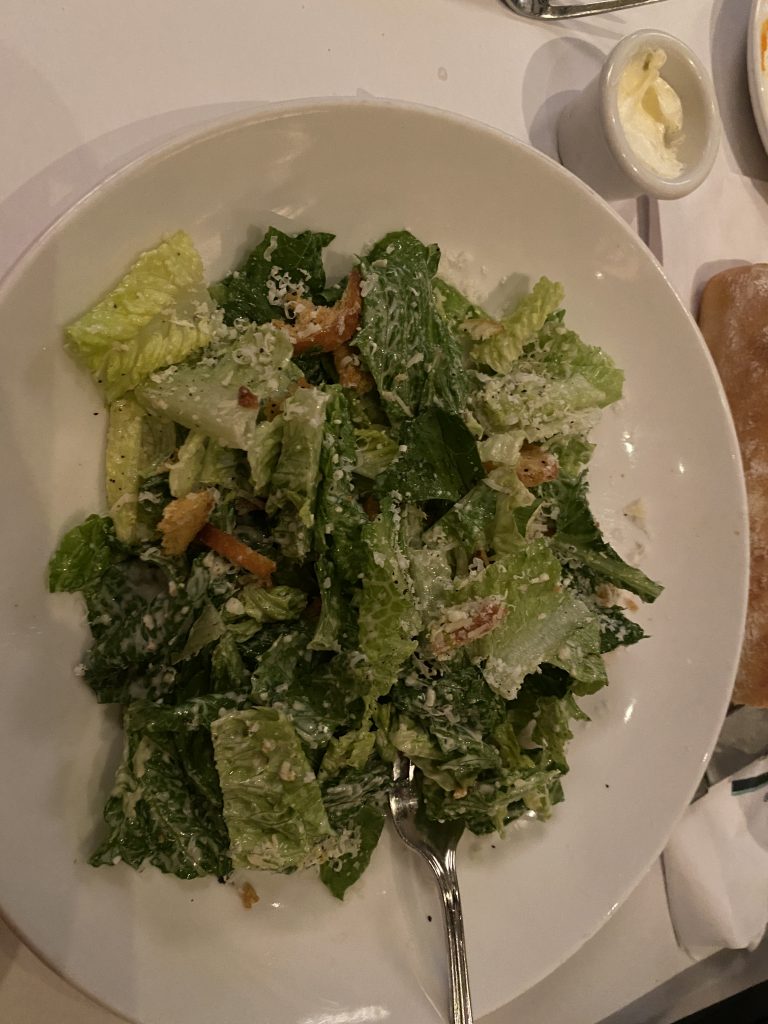 Wife got
She got the same as I did, but hers was well done. She likes it that way.
Son #1
Got a prime burger and Frites, he likes burgers so this was a great thing for him to get. He didn't complain at all. He liked it. Here is his review of the meal.
As we traveled through Las Vegas, we had the opportunity to go to a very nice restaurant on the strip, *Mom Ami Gabi It's a French-based restaurant that gave off that kind of classy vibe, from the décor to the service, to the wait staff. I enjoyed the atmosphere, and the baguette was pretty darn good. I've always been a big fan of burgers, no matter where I go. So, naturally, I grabbed myself their burger on the menu, which still was like $16, but it was also a cheaper option compared to the $24+ steak and other kinds of pricy food. My family wanted me to get cheddar cheese because my mom loves the basic stuff, so me being a rebellious child, as always, went with the Swiss cheese option, which was the better choice of the two in my opinion. The burger was cooked exactly how I asked, medium rare, and the fries were pretty decent, so the combo worked great, and I was very pleased after all was said and done. Now would I go back? Yes, yes I would.
Son #2
Got soup, There is a reason why, he would have gotten a steak, but he didn't. He got the Onion Soup Au Gratin. He didn't like this one, He got a Tomato based soup and he loved that one. He wishes he would have gotten 2 of those.  Asked him to review it in his own words but nope.
We got the French Baguette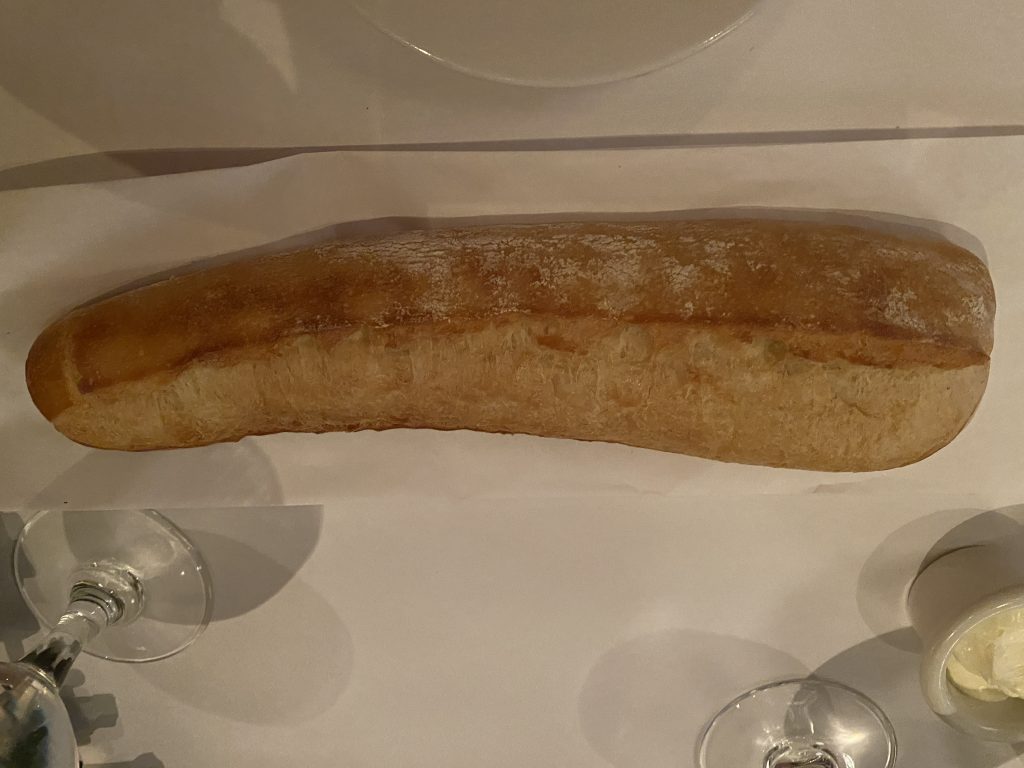 It came with a carrot amuse bouche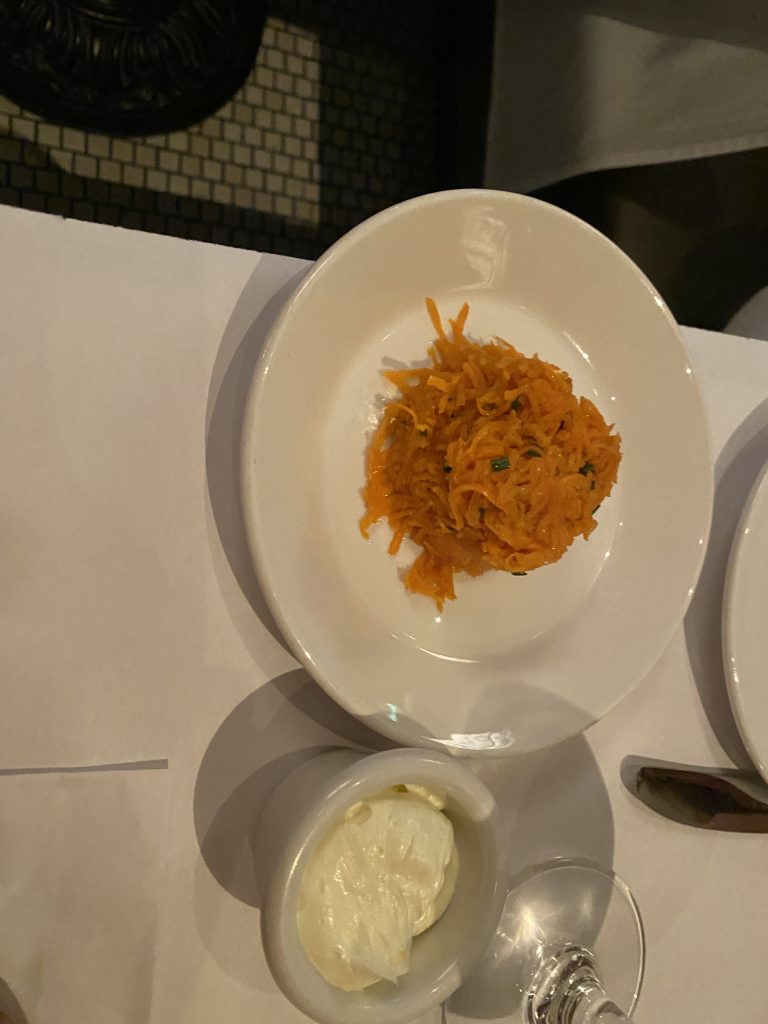 Yea, it looks different, but it was pretty good.
Over All thoughts
It was good, was it worth the money I spent, won't say how much, but it was good. But, was it the best steak I have ever had? That is the question. I am not sure, it is in the top 3 right now. I have a lot more steak to eat.
We arrived a bit early and they were able to seat us about 15 min before our time. Which was a plus. The staff was very friendly and nice. It was located inside of the Paris hotel. The inside is for people who had reservations outside sitting was for walk-ins.
Video
Of course, I did a video. Here it is