So what is up with the Liberty bell, what does it have to do with the city of Philly and what is its importance. I mean it is just an old bell with a crack in it, right?
Located
Founded
The original bell hung from a tree out behind the Pennsylvania State House. This is now called Independence Hall. It arrived in August of 1752. During a test strike the bell cracked due to the metal being to brittle. It was then recast, actually it was done twice.
When the British invaded the city of Philadelphia the bell was hidden in a church until it could be returned to the State house or Independence Hall.
Inscription
Proclaim LIBERTY Throughout all the Land UNTO all the Inhabitants Thereof Lev. XXV. V X. By Order of the ASSEMBLY of the Province of Pennsylvania for the State House in Philad
Pass and Stow
Philad
MDCCLIII
Not Rang
The bell was not rang on July 4, 1776, however it was rung on July 8 to mark the reading of the United States Declaration of Independence.
My impression
It was in a building close to Independence Hall. The security was very tight. You had to go through some metal detectors have all of our stuff scanned. I mean some seriously good security.
We waited for about 35 minutes before we could enter the building. Once in we were able to get to the bell, we were told that we could move around the bell and take pictures, but you want to get the crack in your picture.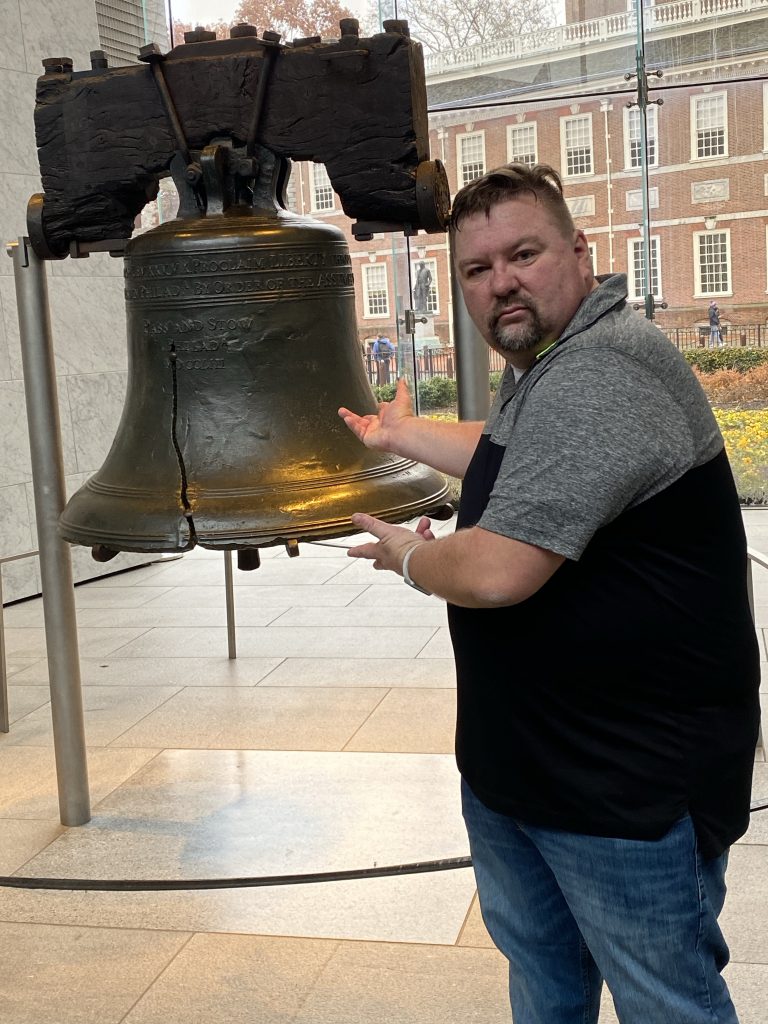 I really enjoyed coming to see the "Bell" I have always wanted to see this part of history. I know I will be going back to Philadelphia to absorb more history. But This is a must thing to do.