Why is this place a historic landmark so important in American history? Well, let's find out why.
Location
History
The history of Independence Hall goes clear back to the 1600s and it was completed in 1753 it was known as the Pennsylvania State House, well up until the capital was moved to Lancaster. It was the site of the Constitutional Convention in 1787.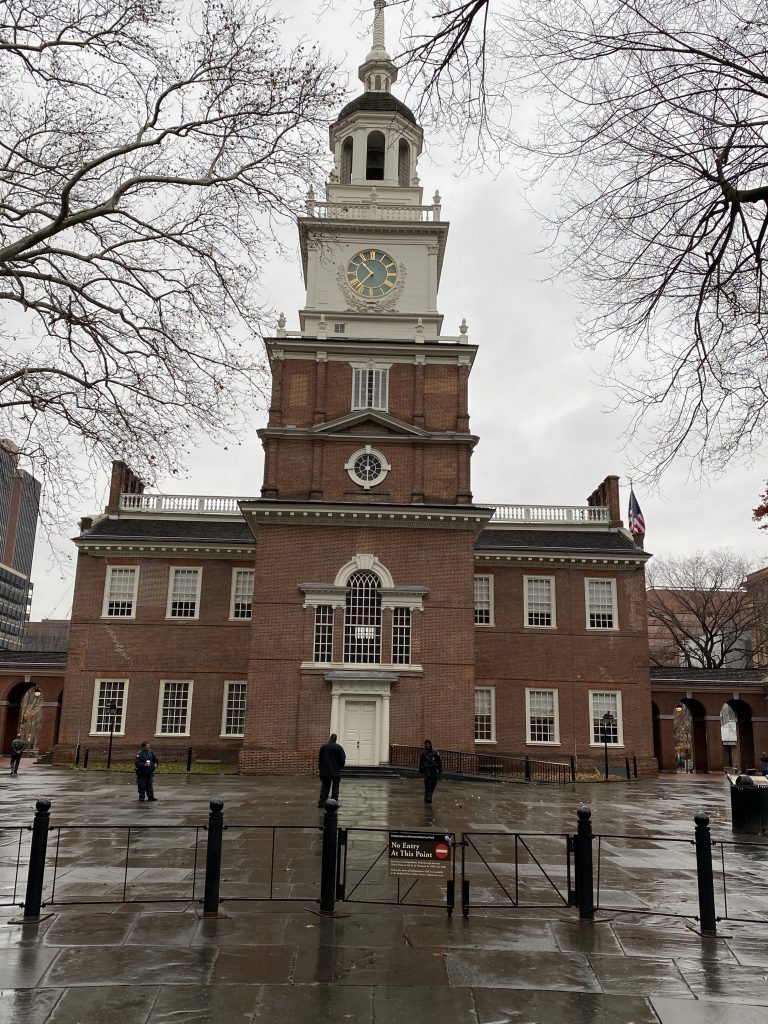 This building is where both the United States Declaration of Independence and the Constitution were signed.
My take on the building
When you walk into the building you will see the following stuff:
Central Hall
Supreme Court Room
Assembly Room
Here is the supreme Court Room

[Best_Wordpress_Gallery id="324″ gal_title="Philly_trip_supreme_court"]

Assembly Room

[Best_Wordpress_Gallery id="325″ gal_title="Philly_trip_Assemblyhall"]

Senate Room

[Best_Wordpress_Gallery id="326″ gal_title="Philly_trip_senate"]

This was a great place to visit to see where the Constitution and the Declaration of Independence were signed and the birthplace of America or the United States of America.

If you get a chance go and visit this place in Philadelphia.