Here is some information on The San Antonio LDS (Church of Jesus Crist of Latter-Day Saints).
Location
The temple is located here
20080 Stone Oak Parkway San Antonio, Texas
Timeline
Announcement
Groundbreaking and site dedication
Public Open House:
Dedication

22 May 2005 by Gordon B. Hinckley
Facts
Acres of land
Exterior Finish
Architectural Features

Single attached spire with an angel Moroni statue

Total Floor Area
Fourth Temple in Texas
Pictures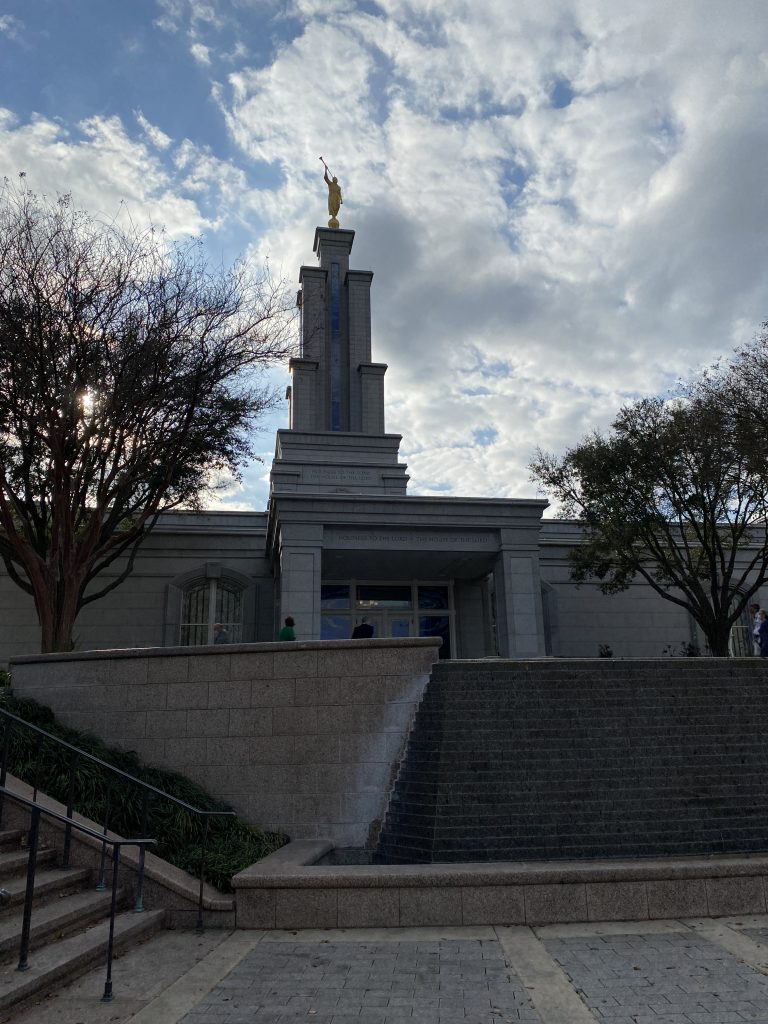 History
On September 21, 2004, a 113-foot statue of the angel Moroni was placed on top. This was the 181st anniversary of the first appearance of Moroni to Joseph Smith.
50,000 visitors came to the open house of the temple, that is a lot of people. 20,000 filled the Alamodome for a cultural celebration.
This was taken from the following website (https://churchofjesuschristtemples.org/san-antonio-texas-temple/)
My Thoughts
Visiting this Temple was a good experience. I thought it was a unique build. It was different then some of the other ones I have visited.  It had a great view.