While in Texas you have to have some good old BBQ, and well we made it to Blacks. This was some good old food.
Located
You can find Blacks here
Black's Barbecue San Marcos, 510 Hull St, San Marcos, TX 78666
The Food
Well, we had salads good things to eat. No, we didn't have that kind of stuff. We had the following food:
Beef Brisket
Pork Spare Ribs
Smoked Turkey Breast
Chopped Beef Brisket
Giant Beef Ribs
Barbecue  chicken
Pork Belly
Pulled Pork
Homemade sausage
Sandwiches
Sides

Potato salad
Cole Slaw
Mash Potatoes
Brown gravy
Green beans
Whole pickles
Smoked cabbage
Extra cheesy mac & cheese
Norma Jean's beans
Creamed corn

Desserts
The menu goes on. You can find out more here
What we got
We got the following:
A pound a brisket
A pound of turkey
Giant beef ribs
Barbecue chicken half
Coleslaw
Potato salad
Mash potatoes
Cheesy mac and cheese
Cream Corn
The food was amazing. It tasted so good. It was a lot of money.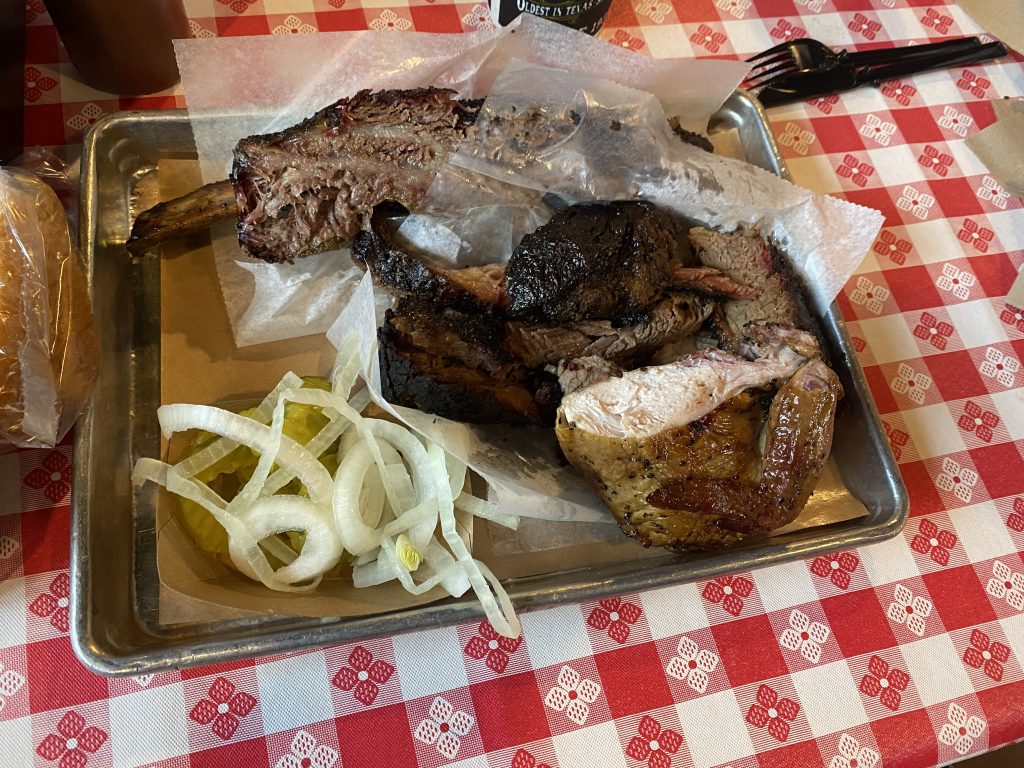 My thoughts
I would hit up this place again. I love me some good barbecue. I wasn't feeling very well, so I didn't eat that much. We didn't have any room for dessert.