When in Texas you need to go disc golfing. I guess, this is what you do.
Course
This was an interesting course we went to. It was an 18-hole course that had some interesting things around it. It was called the Flying Armadillo, a disc golf club.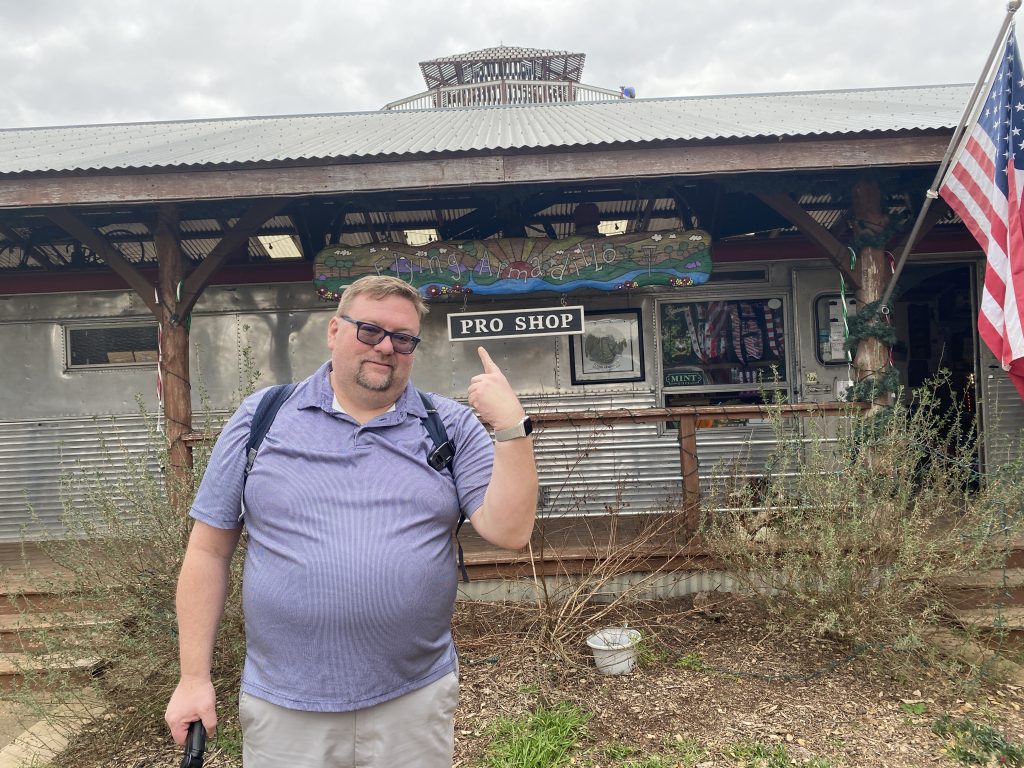 I mean if you have this sign out front, that says you need to sign a waiver.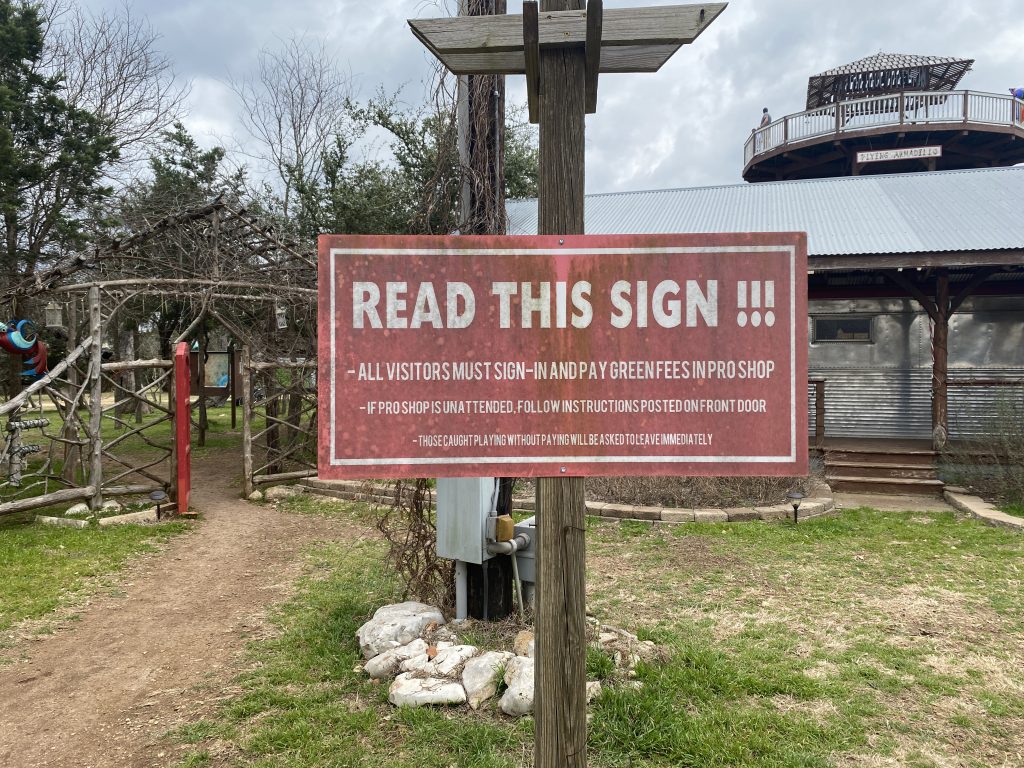 Then it must be a fun place to do some throwing at.
Located
Pictures
Here are some pictures of the course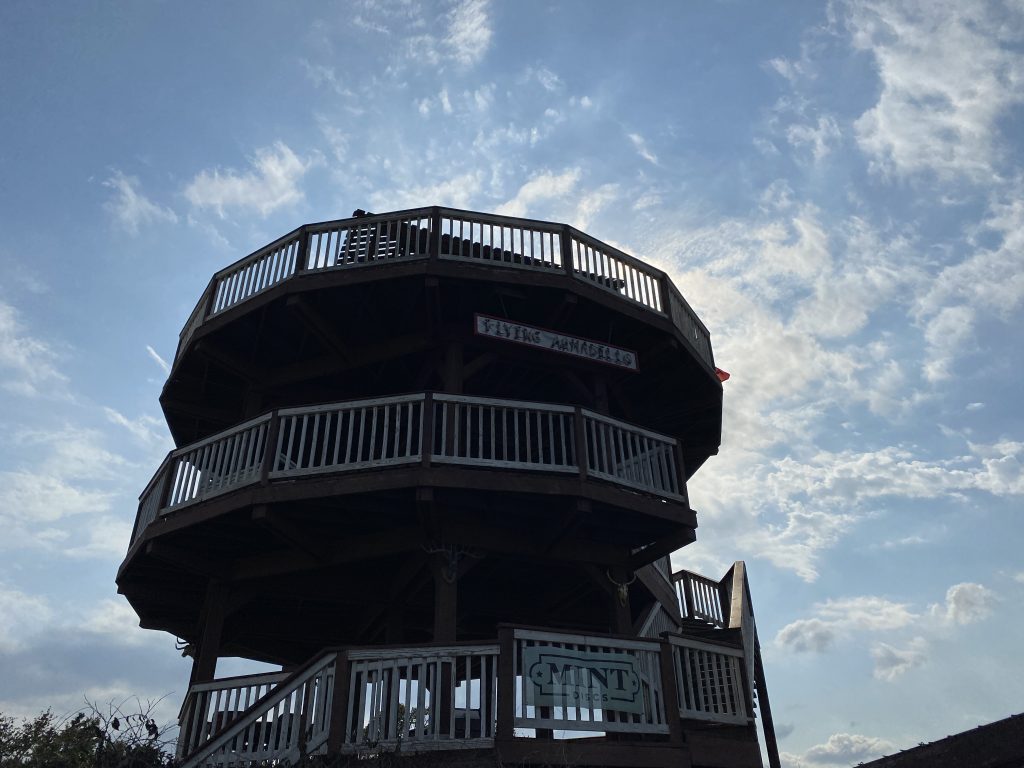 Video
Here is a video of the course