This was the 30th dedicated temple in operation when it was opened.
Location:
6363 Willow Lane, Dallas, Texas 75230
Timeline:
Announcement:
Groundbreaking and site dedication

January 22, 1983, by Gordon B. Hinckley

Pubic Open house
Dedication

October 19-24, 1984, by Gordon B. Hinckley

Rededication

March 5, 1989, by Gordon B. Hinckley
Facts
Here are some facts
Was the first built in Texas
Is a sister temple to the Boise Idaho and the Chicago, Illinois Temple
Closed in 1987 for remodeling that added 22,749 Square Feet.
The Renovation of the Dallas Temple grounds was completed in June 2006.
History
The announcement of the temple had a much different effect among local Bible Belt religious leaders who held a negative view of the Church. The news sparked alarm and profound opposition. As the temple progressed, however, opened its doors to the public, and then took its place in the community, many leaders took the opportunity to re-evaluate their feelings toward the Church. Because of the temple, negative feelings were softened and misconceptions corrected.
The above information was taken from
https://churchofjesuschristtemples.org/dallas-texas-temple/
Pictures
Here are some pictures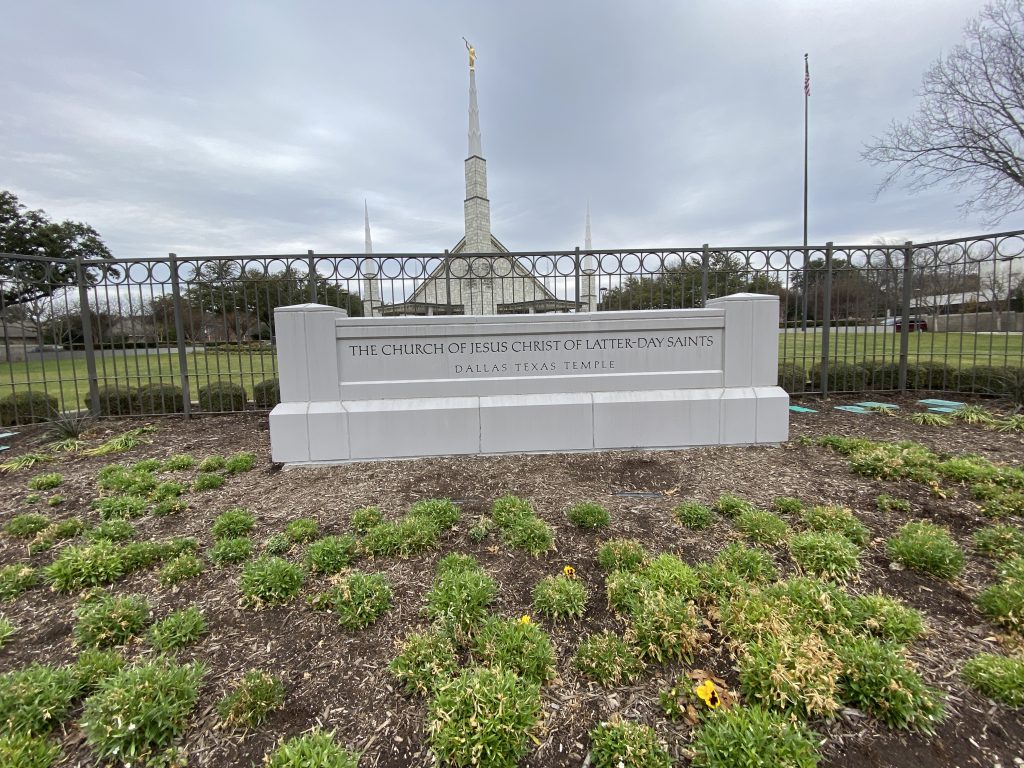 Video
Here is a video I found on YouTube