Did you know that the 35 President of the United States of America was assassinated in Dallas, Texas on November 22, 1963?
John F. Kennedy
He was born into the Kennedy family and he graduated from Harvard University. He joined the Naval Reserve where he saved his fellow crew from a sinking ship and got a medal.
U.S. Naval Reserve (1941-1945)

Commanding PT-109
Commanding PT-59

Journalism and personal diary
Congressional career (1947-1690

Hose of Representatives (1947-1953)
Senate (1953-1960)

1960 presidential Election
1961 – 1963 President of the United States
There is a lot more about him, but that is what the internet is for.
Dealey Plaza
People gathered to see the president's motorcade wave as the motorcade drove by. The motorcade turned off of Main Street at Dealey Plaza and as it was passing the Texas School Book Depository. Gunfire was heard in the plaza. Bullets struck the president's neck and head and he slumped over.
Lee Harvey Oswald was arrested for the assassination of the President. He was a new employee at the Texas book depository. He was shot and killed by Jack Ruby.
Got to see
We went there on Tuesday morning and the Book depository is now a JFK library. However, it was closed. But we were able to tour the grounds and see where he was shoot.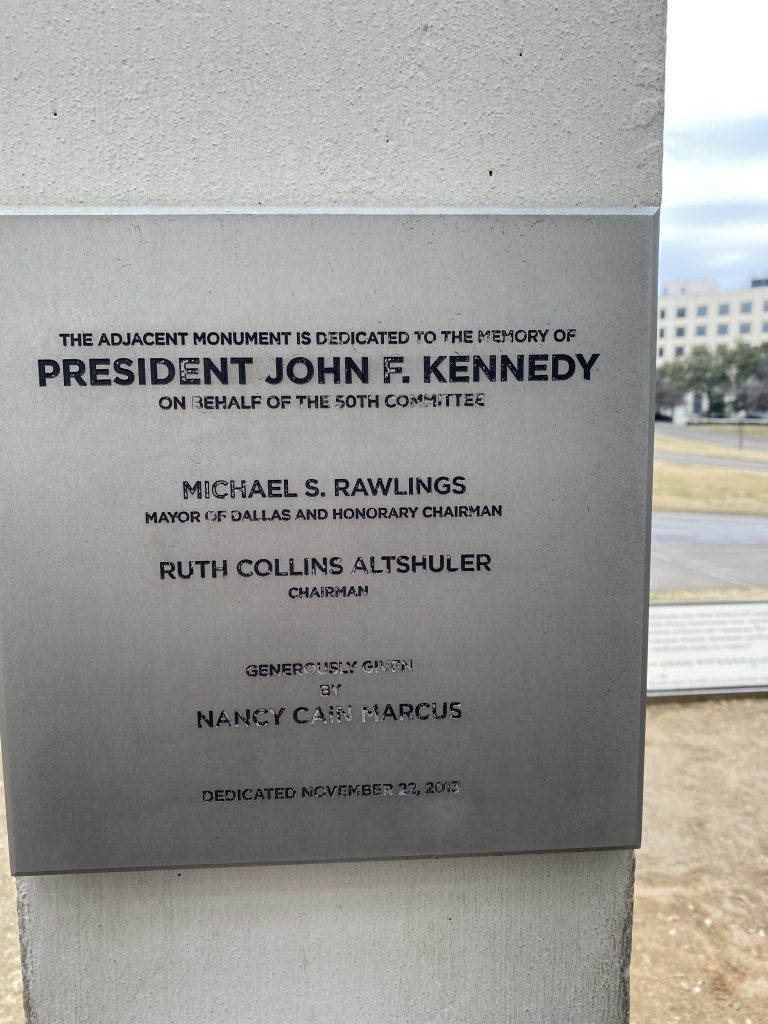 It was a surreal thing to see where a president was assassinated. This is where the rules were changed to protect
JFK Views
Met a guy named Ron Washington, he was giving tours and talking about JFK. He put together a booklet. It cost me $5. It was well worth it.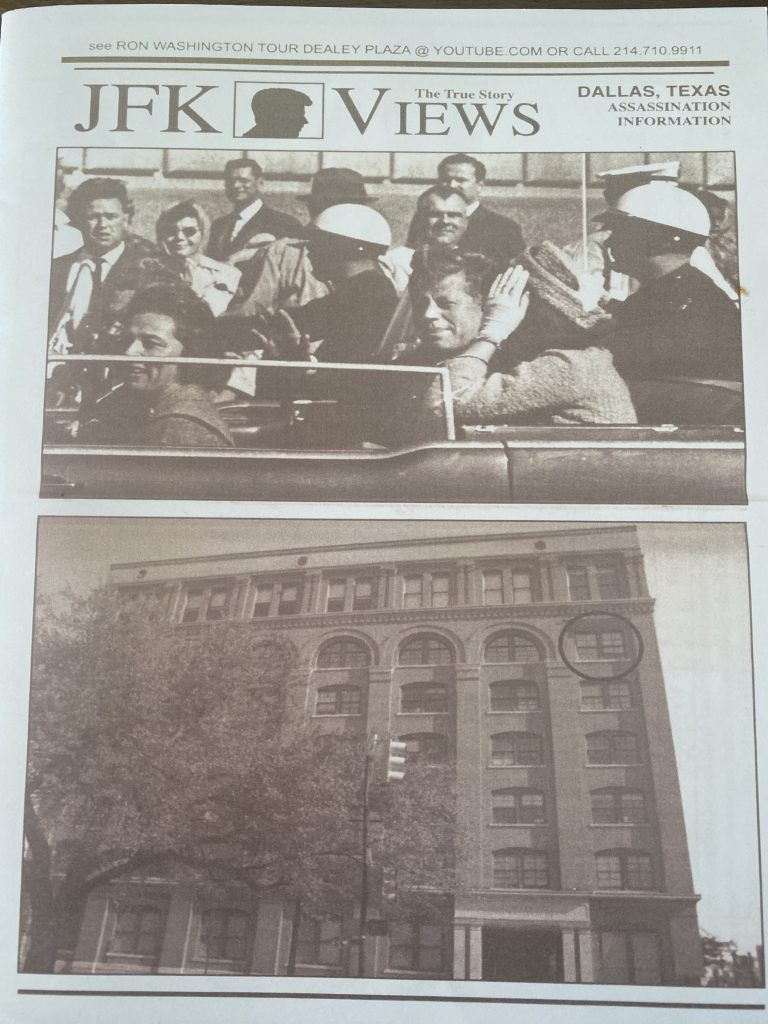 Check out the video below (not mine)