Just off of i-70 you will see the Royals Stadium right off of the blue ridge cut off-road. It is home to the Kansas City Royals.
Stadium
It is called Kauffman Stadium sometimes referred to as the "K". It is part of the Truman Sports Complex, Arrowhead stadium home of the Chiefs. The stadium is named after Ewing Kauffman, the founder, and the first owner.
Address:
1 Royal Way
Kansas City, Missouri
Field Size
Left-Field330 Feet  (101 M)
Left Center387 Feet (118 M)
Center Field 410 Feet (125 M)
Right-Center 387 Feet (118 M)
Right Field 330 Feet (101 M)
Backstop 60 Feet (18 M)
Surface
Kentucky Bluegrass/Perennial
Ryegrass since 1995
Broke Ground
July 11, 1968

Opened
April 10, 1973


Renovated
2007-2009

Construction Costs
$70 Million
$250 Million in Renovations
A Stadium which was built for baseball. The Dodgers and the Royals stadium that uses the cookie-cutter style and never converted for multi-purpose use. As of the renovations, they signed a lease agreement to be there until 2030.
My Take
We pulled off the freeway to go to the hotel, which was right across the freeway from the stadium. We decided to just look at the stadium they let us in to take pictures of the stadium so we did., We found out that Arrowhead is right next to it. Sort of like the Oakland A's and Golden State Warriors was. We got out and took some pictures of it and some of ArrowHead Stadium.
This was at 3 PM and people were already tailgating up a storm, four hours until first pitch.
Game time pictures
We went to the game vs the Houston Astros. Here are some pictures at the game
They had plenty of food available to eat, it was dollar night for hotdogs.
The stadium had a hall a fame section that held 2 world series trophies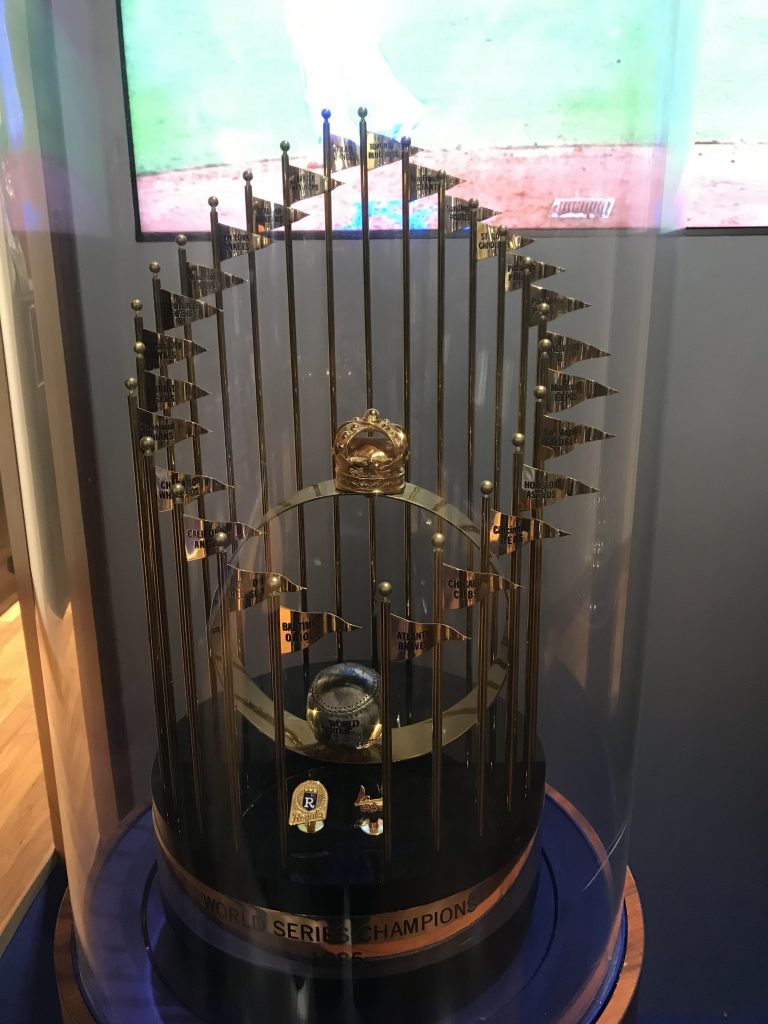 and a lot of baseballs that represented a number 5 which was for George Brett who hit 3,154 career hits. Each one of the balls is in order of the hits.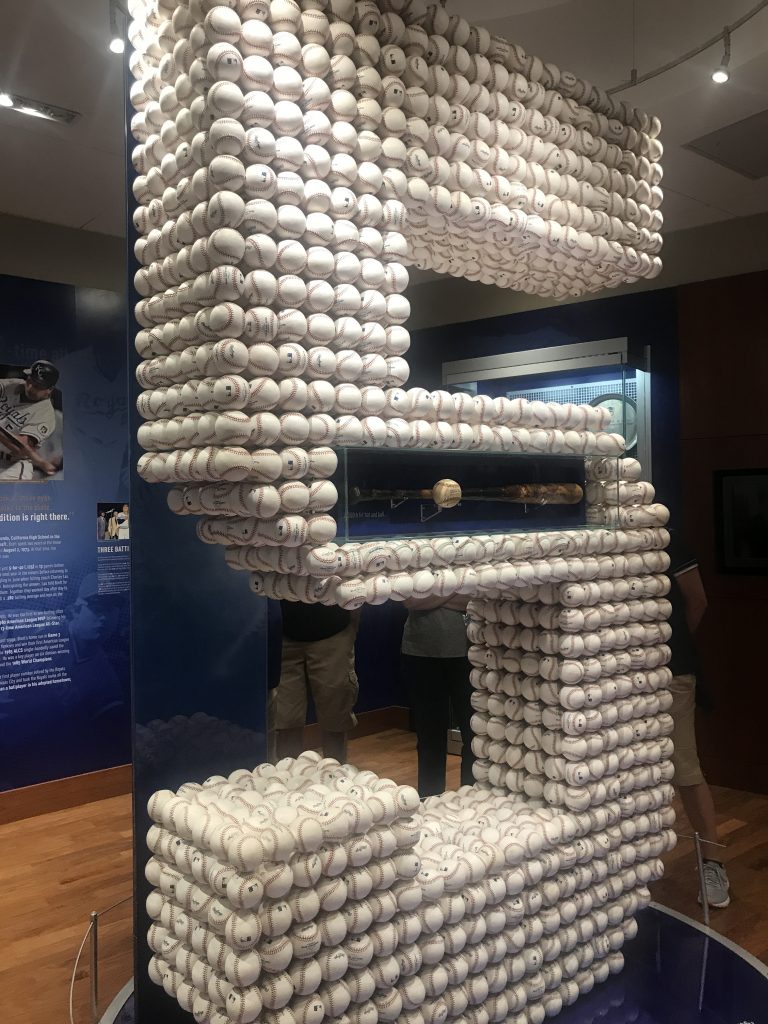 Seating
The stadium can hold up to 37,903 people. Here is my view of a $50 dollar ticket to the game.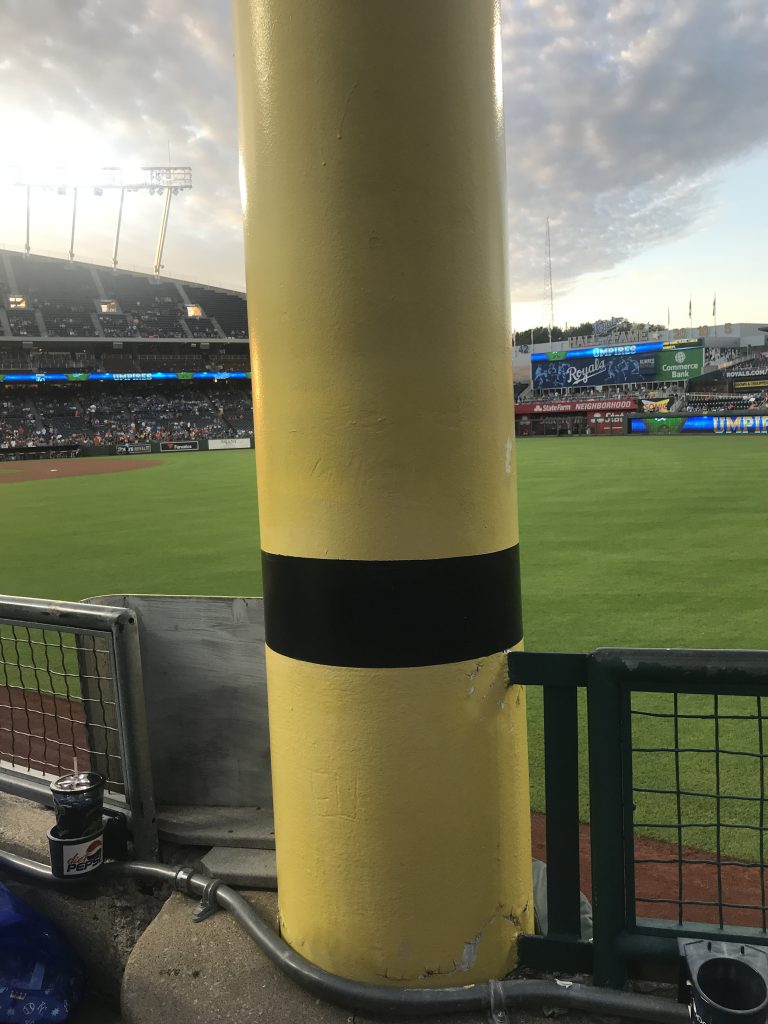 Yes, that is my view. It is Section 147 Row K Seat 11, the seat in front me was removed. Luckily it wasn't a highly attended game. And we were able to move a couple of seats down.