Is where Harry S. Truman, yes the former United States president comes from this little town just East of Kansas City. It is also the headquarters of the Community of Christ Temple.
Location
It is located just to the east of Kansas City, not too far away.
History
It was named after the Declaration of Independence, yes it was. In 1831 there was an influx of Latter Day Saint movement, Mormon. They were driven from the area but then they returned in 1867, where they were called the Reorganized Church of Jesus Christ of Latter-Day Saints, they have rebranded themselves to be called Community of Christ.
During the Civil War, there were two important battles. When Confederate soldiers took control of the city on April 11, 1862. Then in 1864 when the Southern had a victory. The war took a toll on Independence. It never returned to what it was like before the war.
What I did there
We did the following:
The community of Christ temple
The Church of Jesus Christ of Latter-Day Saints visitor center.
The community of Christ Temple
We decided to visit this Temple to see what it is all about. It was a nice building and the design was unique. It was a good experience. They have about 250,000 members worldwide. They have a cross that is built of wood from every country where they have members.
In 1844, the eldest son of Joseph Smith established the current church after the death of his father Joseph Smith. They do use the Book of Mormon in some contexts but they now lean towards the mainline Protestant Christianity.
It is a spiral shell like the nautilus which rises about 300 feet. The public is welcomed in this building to take tours and for a daily prayer of peace at 1:00 Central time on behalf of a selected nation of the world. 60,000 people visit the temple each year.
Latter-Day Saints
Across the street is the Church of Jesus Christ of Latter-Day Saints visitor center which was purchased by Edward Partridge in 1831. Then in 1904, it was repurchased by the LDS Church.
Food
We stopped for lunch at Dave's Bakery, Deli, and Grill at 214 W. Maple in Independence, Missouri.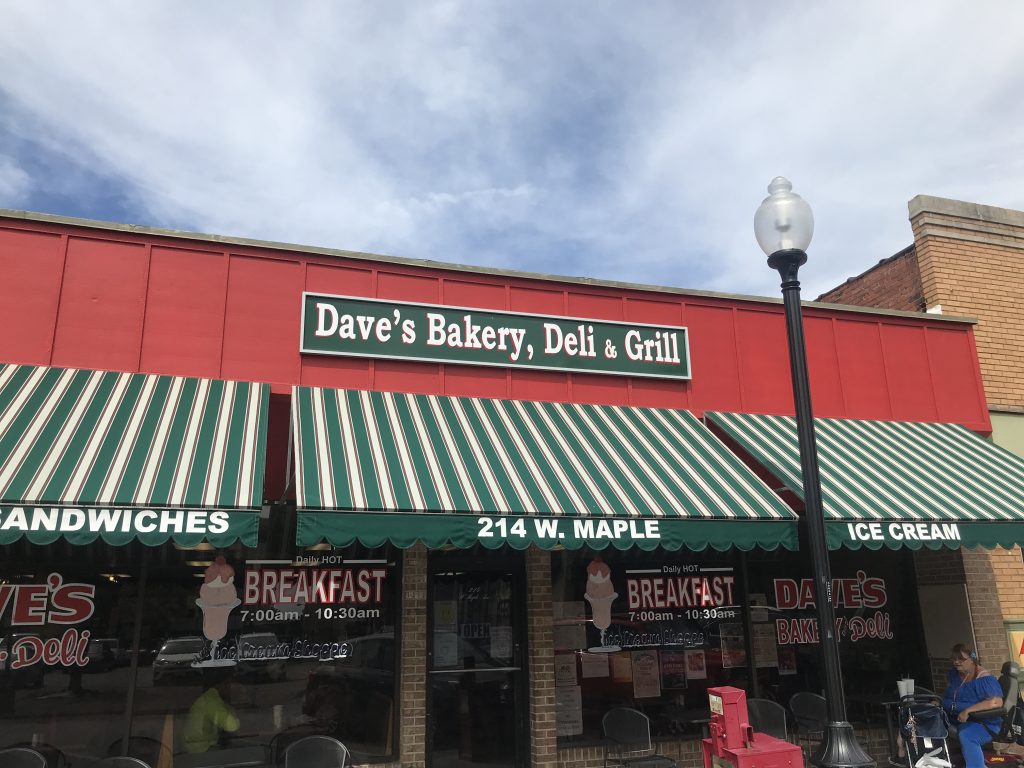 I got the Hamburger with the works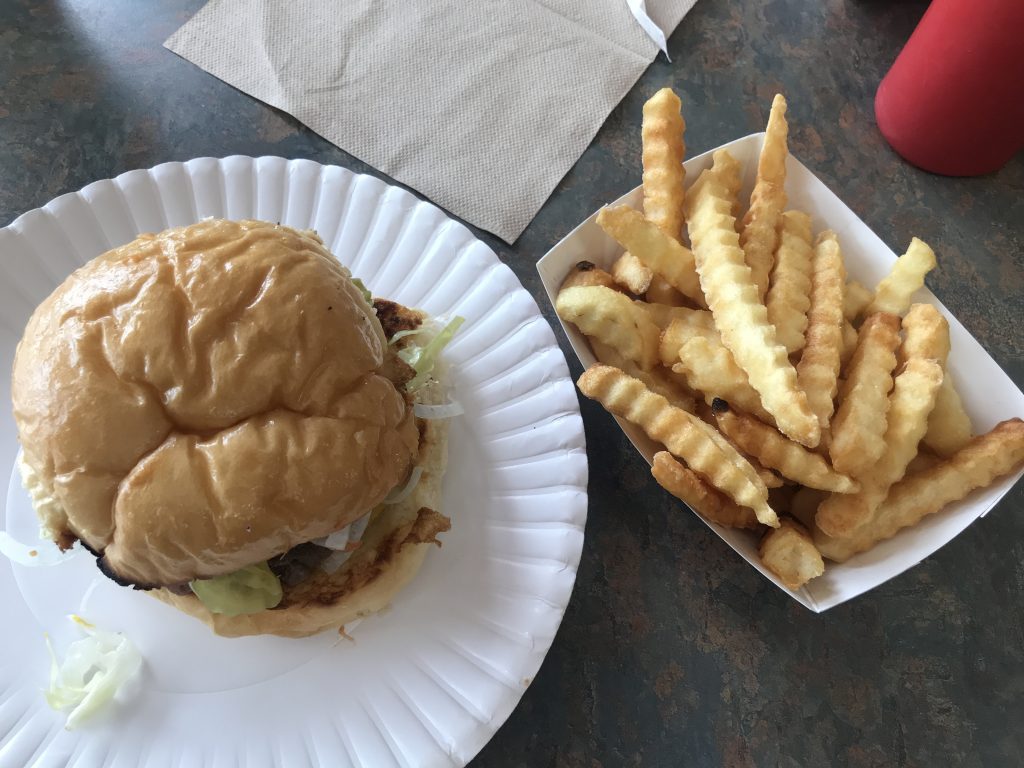 My wife got the ham and Cheese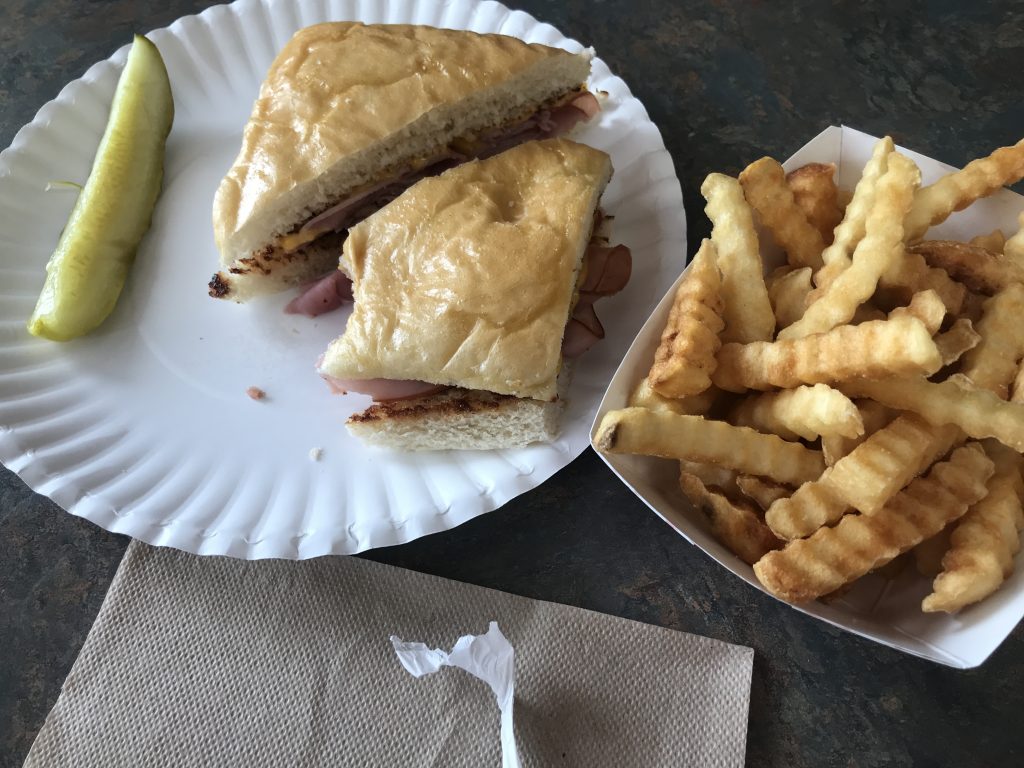 It was an Ok Meal, it was $2.49 to add fries and a Medium drink to it and we were only allowed one refill on the drink.
Overview
It was an interesting stop, to say the least. The Community of Christ was an interesting stop. Glad I did. I have always wanted to go here to see the sights of Impendence. I would suggest you go and check it out.