The second day of the trip and we are off to see more sites of The Church of Jesus Christ of Latter-Day Saints. Then attended a Baseball game of the Kansas City Royals.
Breakfast Time
We covered this in the Red Roof Inn post. It was breakfast.
Richmond, Missouri
There is a marker or monument of the Three Witness of the Book of Mormon. It is out of the way and on another dirt road. You ask, who are the Three Witness of the Book of Mormon? For more information click here
Liberty, Missouri
A small town in Missouri and is home of the famous Liberty jail where the Prophet Joseph Smith was held along with
Joseph Smith
Hyrum Smith
Sidney Rigdon
Lyman Wright
Alexander McRae
Caleb Baldwin
Here are some pictures of the jail
Also the monument of the 8 witnesses of the Book of Mormon.
Independence, Missouri
It is home to the Community of Christ's Temple and Auditorium. I talked about this in the Independence, Missouri post.
Lunch
We stopped for lunch at Dave's Bakery, Deli, and Grill at 214 W. Maple in Independence, Missouri.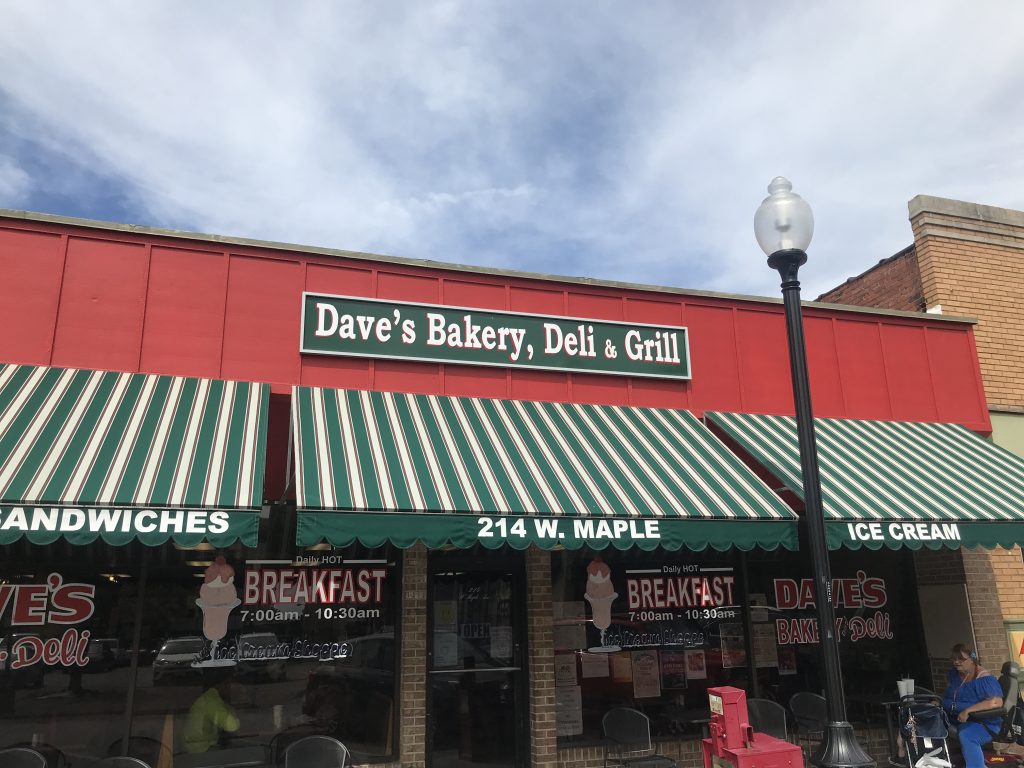 Kansas
One would think that Kansas City would be in Kansas, right? Well, nope it is in Missouri. Odd I know. So we drove to Kansas just so my wife can say she has been there. So there really isn't really anything to talk about.
Hotel
Checked into the hotel, Drury Inn and Suites, it is across the Freeway from the stadiums, yes I meant stadiums. Not only is it the Royals, but Arrowhead is right next to it.
I will talk about the hotel in its own post.
Baseball Game
Attended a Kansas City Royals (KC) baseball game. We left the hotel on a free shuttle, we tipped 5 a person to take us to the stadium. The game was good however, KC lost it on a 3 run homer in the top of the 9th. Astros 4 KC 1. We walked back to the hotel. Look for the KC stadium post for more information about the stadium.
Overview of the day
I made our way down from Cameron and went to Richmond, Liberty, Independence, Kansas, and a baseball game. It was a good day in Missouri enjoying the time spent here. Enjoying seeing where the early saints of the Church of Jesus Christ of Latter-Day Saints were at and seeing what they went through based on their faith.
Tomorrow is a new day and new adventures.