Room Comfort

Room Cleanliness

Value

Staff Services

Wi-Fi, Free

Facilities

Breakfast, Free
I found this hotel on Hotels.com.
Name of Hotel:
Tru by Hilton St. George, UT
Address:
1251 S. Sunland Dr. St. George, Utah 84790
Website: hotels.com
You can also find this on the Hilton website.
Location
Room Comfort:
The room had two queen-sized beds, the right size for what we needed.
Room Cleanliness:
I found nothing left behind, and the bathroom and the dresser were clean.
Value:
The room was $259.00 for one night, and we paid $172. The value was just right.
Staff Services:
They were helpful, letting us leave a car parked at the hotel once we checked out. We had two cars down there at that time. That was helpful.
WiFi
I couldn't find what types of access points they were using, but the internet was standard, not too fast, just the hotel's WI-FI.
Facilities:
This was nice. They had a pool table, games, a pool, a gym, and a hot tub. My kids played the big game of Connect 4 and shot a round of pool. They also had USB plugs throughout the lobby area. That was nice.
Breakfast:
They did have a breakfast area where you could make fresh pancakes yourself- well, OK, not really by yourself. You have to push a button on a pancake device, and it pours the batter, cooks it, then drops it out, and you can eat.
/image
The rest of the buffet was the standard; they had
Bagels
Suaggage
Eggs
Cereal
Fruit
Juices
Oatmeal
It was a good breakfast
Summary:
It was an excellent place to stay, especially considering we only decided on it a week earlier. It was something different, but you know it would be good with the Hilton brand. I would highly suggest this place.
Was it worth it?
Yes, it was worth my money. I mean, that pancake maker was great. You can only have waffles so many times.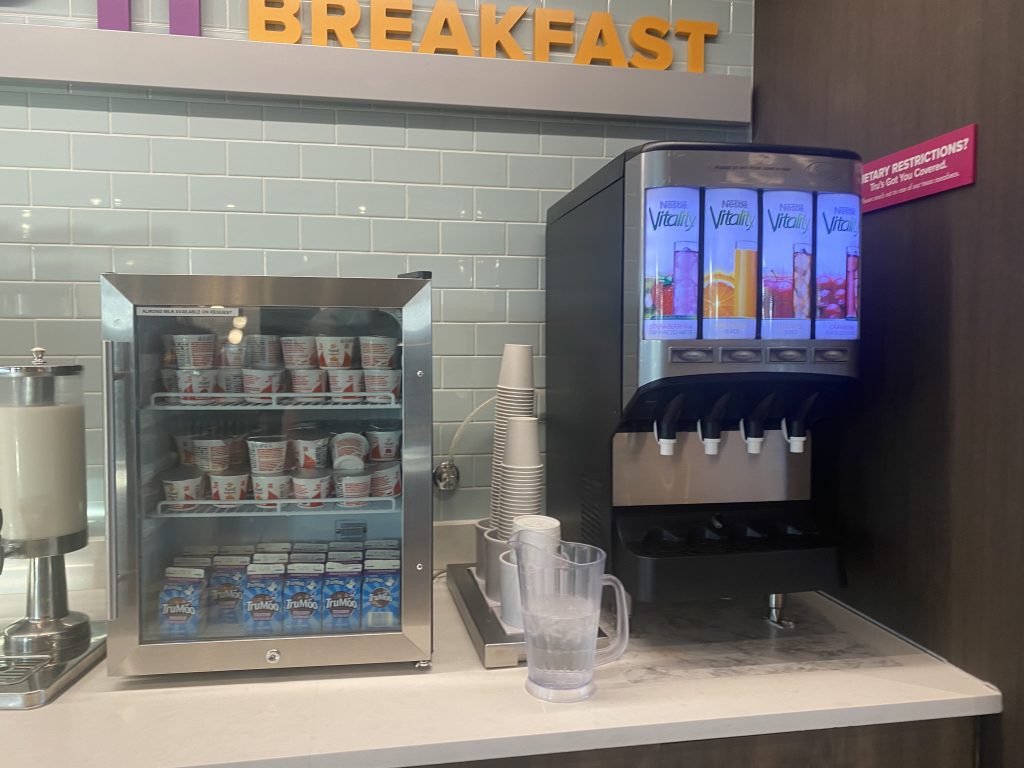 Video
Coming soon