The trip to St. George wasn't planned. It wasn't awasn'th ride down there.
Normally
It would take about 3 hours and 38 minutes or so. Well, the day we went down wasn't wasn't the day.
Not normal
It was by far not a typical day, and here is why.
We left the house at around 2 PM, thinking we would have plenty of time to stop by the hotel and make it to Tarzan with plenty of time to spare.
We decided to stop at Wendy's, which was further down the road. It was a great idea. Otherwise, we wouldn't have contained and had no dinner that night due to the rest of the story.
So we headed out, and well, we ran into traffic. The lane we were in was slow-moving. So my wife said to stay in the lane and get off the freeway. The cars were moving at a steady pace in the left lane. So my son said, How can it be that bad? Just get over in the other lane and go for it.
That wasn't the way to do it. We got in the left lane, we were going for a few minutes, and then- BAM!!- traffic came to a standstill. We crept along for over an hour and a half.
All of this slowdown was due to this.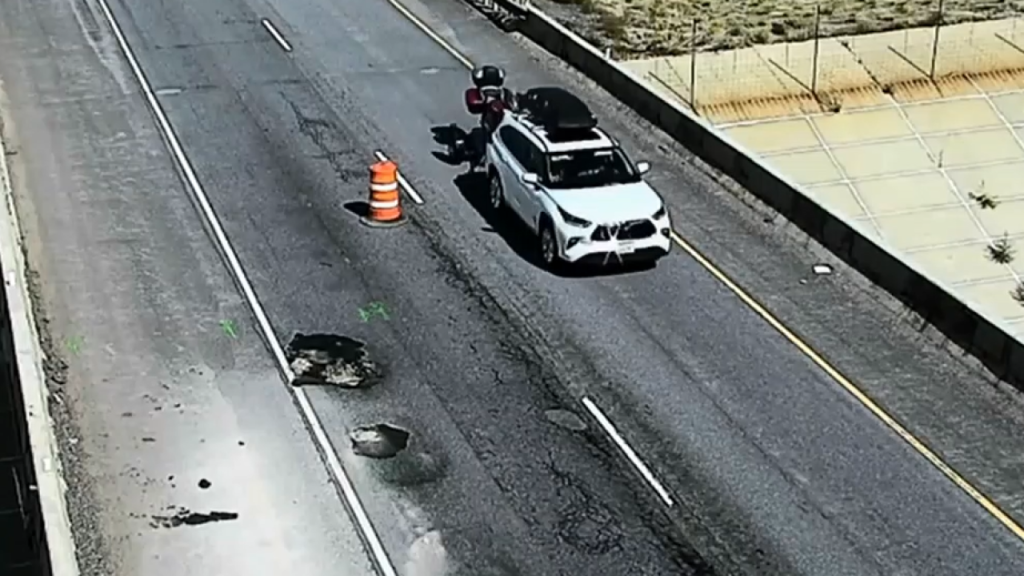 Yeah, there's a big old hole in the road. Instead of getting there around 5:30 PM, I got there around 6:45ish, which I did not want to do.
Even with speeds of well over the speed limit. OK, like 7 to 10 over the speed limit. I am a friendly and safe driver. Just ask my wife.
Listen
I listen to my wife and pay attention to the news and UDOT warnings next time. Yes, I will do that. There is nothing like sitting in a car going slow, not listening to anything, and hearing the—disappointment in her breathing.