To get from the Ft. Lauderdale airport to the cruise ship we were going to take the Princess shuttle which cost $19.00 a person. We canceled that and we got a Lyft ride. You know one of those ride-sharing options. That was nice and a lot cheaper. Nice right.
Lyft
So we walked out of the airport and walked down to the rideshare pick up place, we waited for the Dodge Caravan to pick us up. There were six of us. We had the following:
8 suitcases
6 backpacks
2 CPAP machines
And it was crowded. The whole ride cost about $17.00 for all 6 of us and plus we each gave a tip.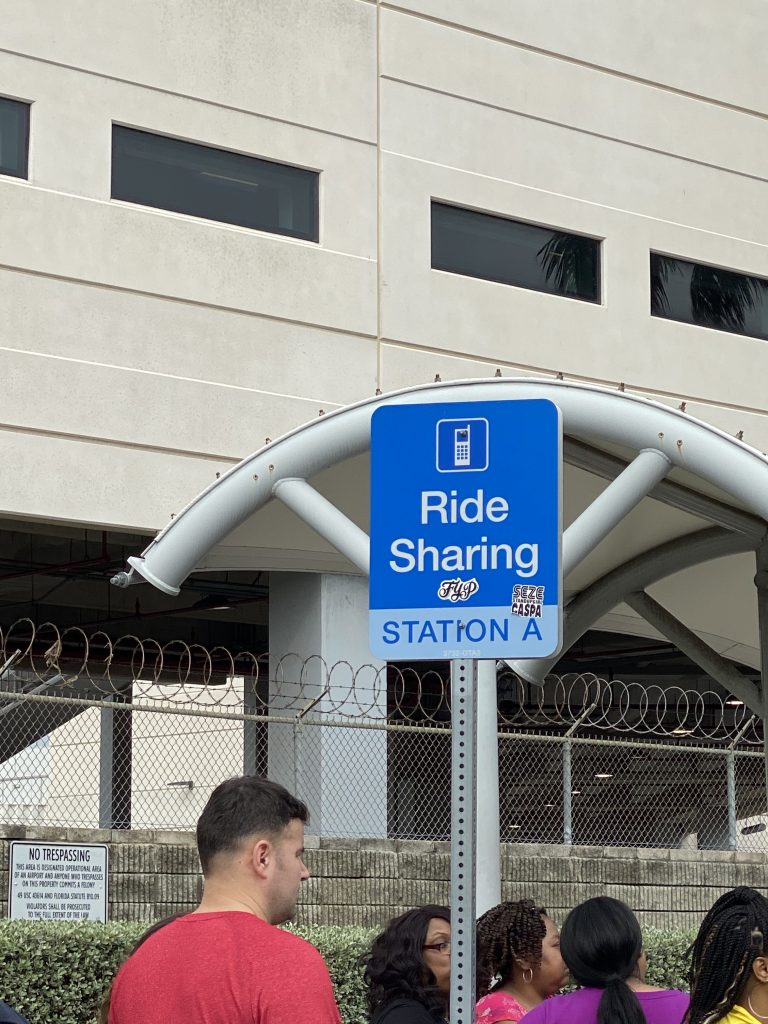 Here is a video of the some of trip.
Terminal 2
It appears that the port is having some work done on it and it was a pain to get to. We arrived and dropped off our luggage and then proceed to embark on the ship.