Yea, you are on a trip and you need to keep your body fueled up to do what you need to do.
Breakfast
I had the option to pay for the breakfast with our hotel stay and well that was a mistake, more on that later.
I had eggs for breakfast and some pancakes. The rest just didn't look that good. I also had orange juice.
Lunch
Right after the Spy Museum, we walked to the L'Enfant Plaza's food court. We ate at Charley's Cheesesteak. I know this is nothing new, I have dined here before, but that is what the wife wanted at this place. So that is what we got.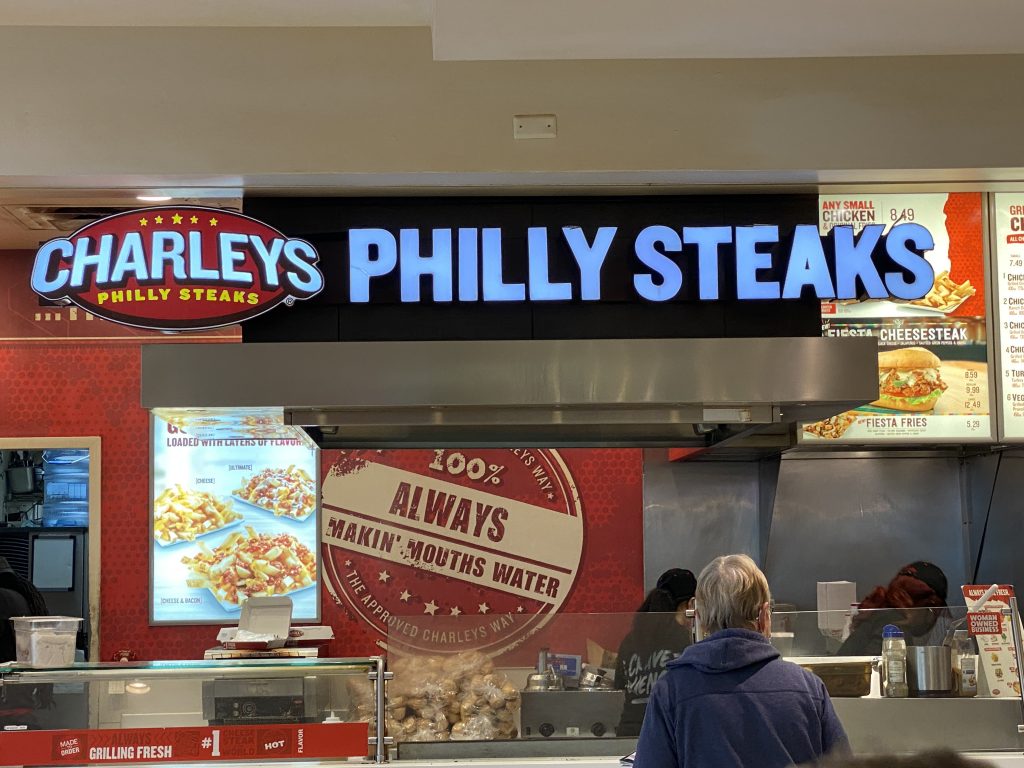 Dinner
While we were waiting to do our night tour of the national mall, we found a place called Z Burger, it was sort of like 5 Guys Burger and Fries, It wasn't what I thought it would be, not to get me wrong. I always like a good burger. But it is what it is. It did the trick.