Breakfast
Just the normal thing ate two small breakfasts like the rest of the week.
Lunch
Didn't eat anything as we were in St. Thomas for the day. Well OK, I ate a granola bar.
Dinner
Today I had:
Shrimp Cocktail
Classic Caesar salad
Pan-Seared Ancho Chili Infused Pork Chop
Create my own sundae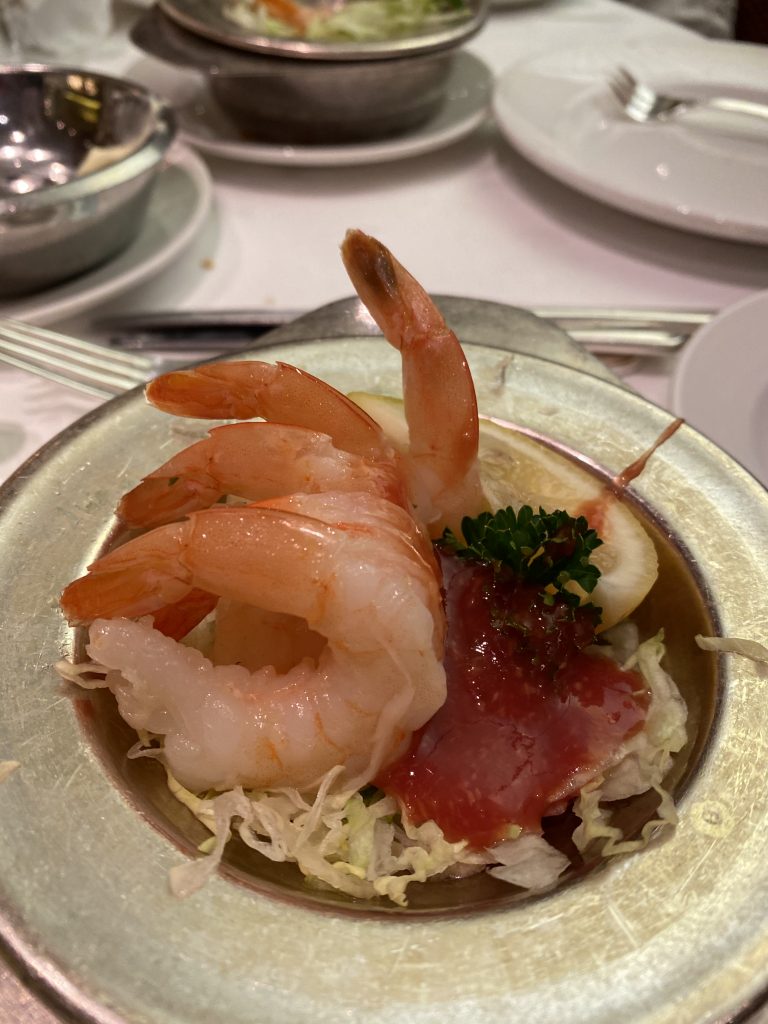 Dinner Menus
A PDF Version of the Menus.
Snacks
I did eat the international café today it was a late lunch. You know a little snack before dinner that I didn't eat enough of.