Thursday, Feb. 20, 2020, which was spent in St. Thomas, well St. John's is where we went but the ship docked in St. Thomas. It was a fun-filled day seeing the beauty of the world. One day I felt OK but didn't eat that much. Now the overview.
Morning time
We arrived in St. Thomas at 7 AM we had some breakfast. Then we left the ship and headed to St. Johns, all but one of the group. He went scuba diving.
Noon time
Spent the day over on St. John's at Trunk bay, probably the most beautiful beaches I have been too. Headed back to the St. Thomas to board the ship. We got back about 5ish and did some shopping.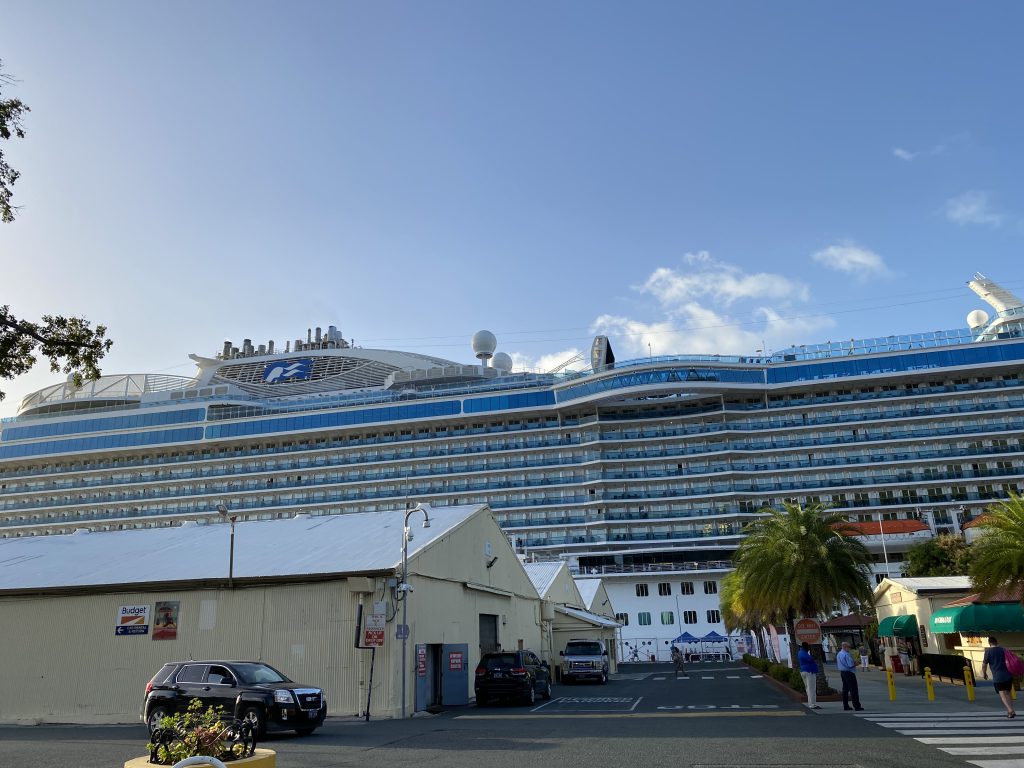 I spent some time in the international cafe on deck 5. OK not at the international cafe, but in the lounge area right by there.
Dinner time
Ate some dinner and it was good.
Evening time
Played some games and had a good time.
Platter
Here is a PDF version of the platter from the ship.