Of course, you have to eat right, I mean you can go without food for a couple of days. You need water to survive. It isn't like the cruises where you have all the food you can handle. But in this Covid-19 era and you travel you have to figure out what you are wanting to eat.
Breakfast
With the Continental breakfast being canceled due to Covid-19,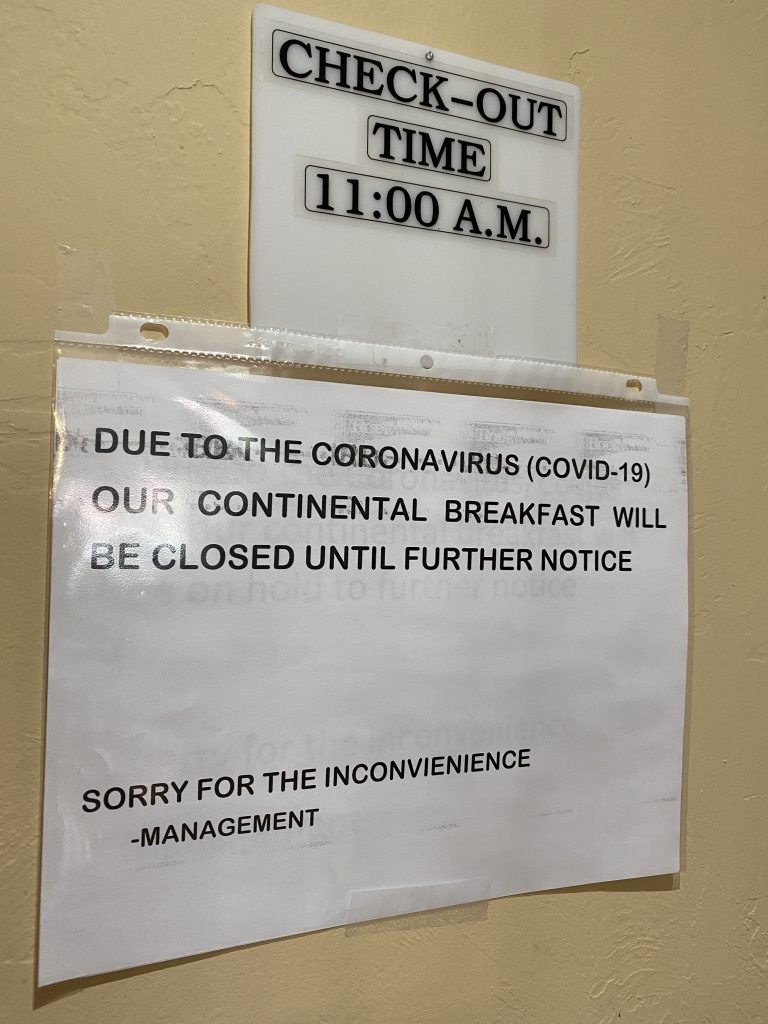 we have to figure out what to eat. That is why we went to Wal-Mart and got some stuff. So I ate a Pop-Tart, I know a great breakfast for me.
— picture–
Lunch
For lunch I had a Turkey Sandwich and some chips.
Dinner
We went to Vicco's Charcoalburger drive inn, and they proudly serve Coca Cola, they will even fill up your own water bottle. Nice. The food was good. My phone died before I could get a picture of it. But we got the following:
Me

A southwest Chicken Sandwich
A lemonade

Wife

Bacon Avocado and Tomato sandwich
Diet Coke
Small Fry
Cheese sticks

1st son

Charcoal Cheesesteak
Cotton Candy shake
Large Fry

2nd son

Double Elk burger
Large Lemonade
Onion rings (which he said he would share but didn't)

My wife only had to go back twice
They gave her a Coke instead of Diet
They didn't do the Bacon crisp enough
They didn't but avocado on it
Overall it was a good place to eat. Something new is always a good thing. Here are some pictures.  (not of the food)
–picture–