After a good day in Austin, we decided to get some good old food. Of course. We had to have some food.
Dinner
We found a place in Austin to get some grub, the only place in Texas that made us wear a mask for 10 ft to the table. I know right. The place we found was called Magnolia Café South.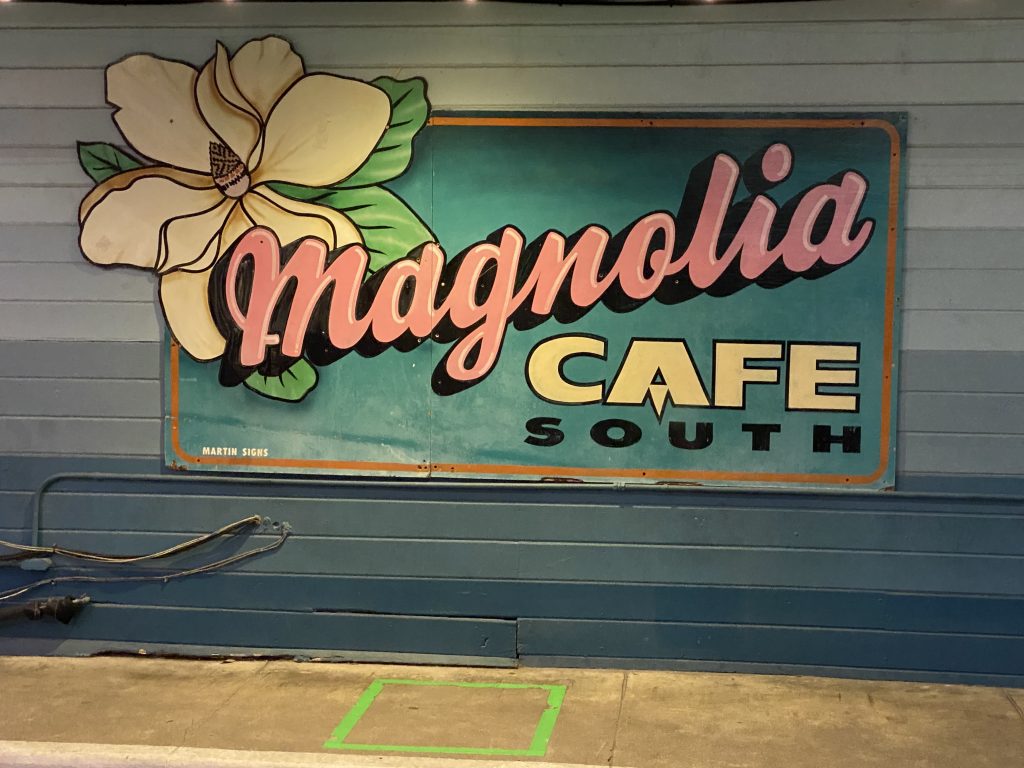 It was a breakfast joint. I like me some breakfast stuff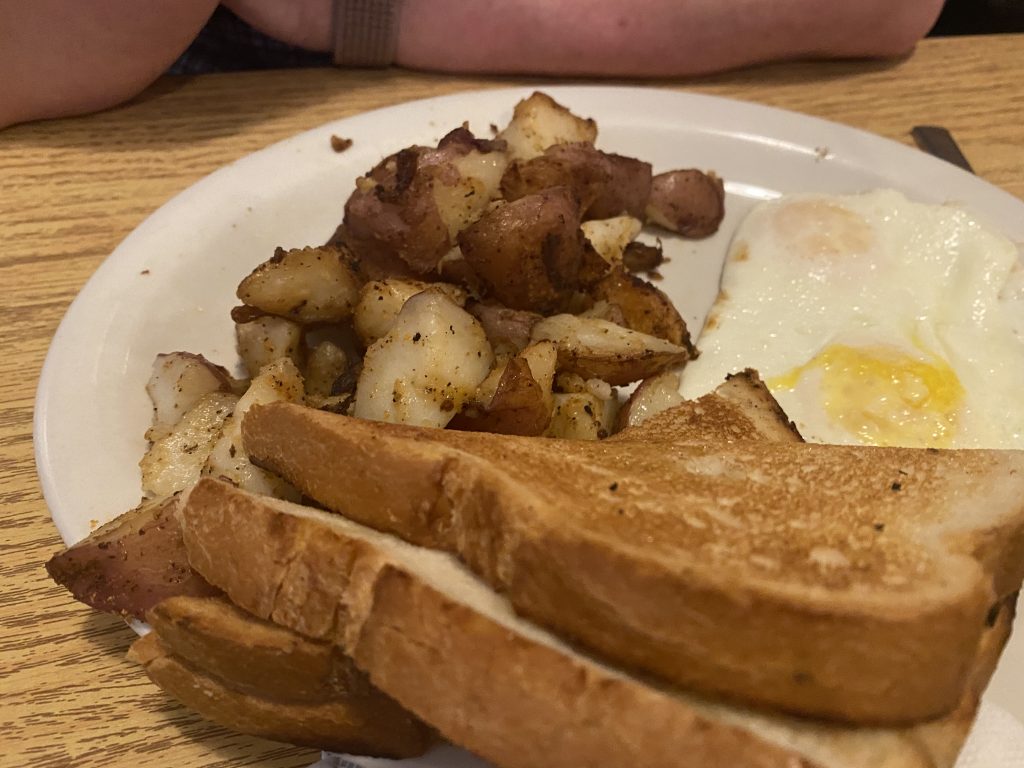 It was some good food. The pancakes were good. This is the only place we had to wear a mask while on this trip besides the airports. Yes, we had to wear a mask for the 5 ft to get to our table.
Desert
We had to have something for dessert, we found a place called tiny pies.